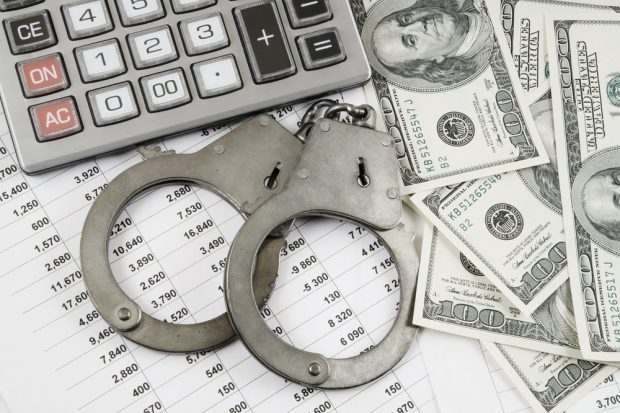 After Kevin Robert Lee admitted to embezzling more than $800,000 from the $222 million Florida State University Credit Union, prosecutors revealed new details about how the former lending director used the identity of a credit union colleague and college roommates to steal the money and spent more than half of it to pay for in-app video games.
Lee, 35, of Tallahassee pleaded guilty Thursday in federal court to 25 felony counts of bank fraud, aggravated identity theft, theft from a lending institution and filing false tax returns. His sentencing hearing is scheduled for Aug. 22. For 20 counts of banks fraud, the maximum sentence is 30 years, a two-year mandatory minimum prison sentence for one count of aggravated ID theft, a maximum of 30 years for one count of theft and a maximum of three years for three counts of filing a false tax return.
Starting in June 2014, Lee used the name, date of birth, and Social Security number of the president of the Tallahassee Chapter of Credit Unions to open a second account. For that group, Lee was the treasurer.
Prosecutors said Lee used the original TCCU account for fraudulent activity while using the new account he opened in the TCCU president's name for the chapter's legitimate transactions.
Lee also created two accounts using the names, dates of birth and Social Security numbers of his former college roommates. The two accounts served as "intermediary accounts," into which funds stolen from FSCUCU members were deposited.
Lee also transferred funds from inactive member accounts either to pay down the lines of credit he created, to the intermediary accounts he created or into the original TCCU account.
He used the stolen funds to pay off his personal credit cards, to make mortgage and car payments and for his children's school tuition.
However, most of the money, about $500,000, was used to pay an American Express credit card that Lee used in part to pay for video game in-app purchases, with one month of purchases totaling more than $150,000, according to federal prosecutors.
When members complained about the unauthorized withdrawals or reported their low account balances, Lee told members the credit union had closed their accounts and then mailed members a check. To cover up his crime, Lee accessed other members' accounts to replace the money he had stolen, according to the indictment.
At the end of November 2017 in a move very rarely taken by credit unions, the Tallahassee-based FSUCU publicly announced its long-time employee Lee had been fired for embezzlement. After learning of member account discrepancies, FSUCU immediately launched an investigation, restored the affected accounts, reached out to victimized members and notified the police.