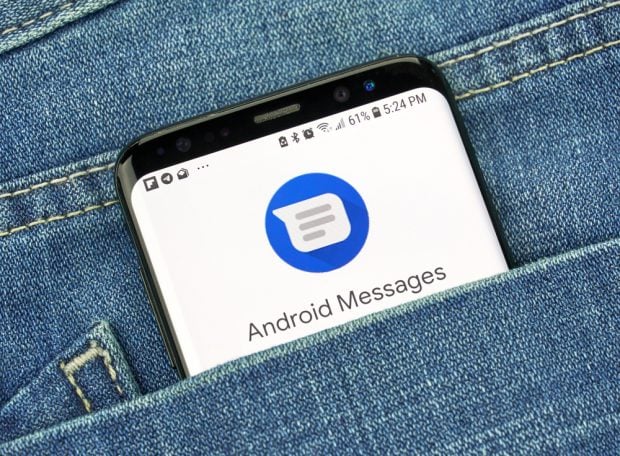 Loan processing speed, application abandonment reduction, expired application rescues, collection prods including repayment and delinquency, and contact center service – those are a few areas of credit union business where messaging can help spur member activity and interaction.
The Bozeman, Mont.-based Quiq, which provides Software-as-a-Service-based messaging software solutions, confirmed that innovative, market-leading brands are currently evaluating or implementing messaging, creating a domino effect that's driving adoption across industries. In many cases, consumer demand is driving SMS and MMS adoption, as customer satisfaction scores are the highest for messaging of all the channels. The thought process is once consumers interact with a company via messaging, they start to demand and expect the same convenience from other brands and industries, including financial services.
Danielle Wanderer, chief marketing officer at Quiq, explained the messaging company best serves organizations with high levels of consumer/member interactions, which are typically found in industries such as financial services (credit unions, retail banking, mortgages, retail/ecommerce and insurance), travel/hospitality, consumer services, gaming/entertainment and universities.
"Quiq makes it easy for customers to interact with companies via messaging. Customers can now engage in two-way conversations with companies over SMS/text messaging, rich messaging with Apple Business Chat and Google, Facebook Messenger, web chat, Twitter and Kik for help with their pre-sales questions and for post-sales support," Wanderer said. "Many financial institutions' primary use cases include lending, collections/delinquencies and marketing, most of which have Telephone Consumer Protection Act requirements of capturing express [written] consent."
Some of Quiq's credit union clients include EECU ($3.02 billion, Fresno, Calif.), Ent Credit Union (5.6 billion, Colorado Springs, Colo.), Community First Federal Credit Union ($28 million, Miles City, Mont.), Blue Federal Credit Union ($1.06 billion, Cheyenne, Wyo.), Liberty First Credit Union ($270 million, Lincoln, Neb.) and Shell Federal Credit Union ($1.06 billion, Deer Park, Texas).
As mobile usage continues to grow, and the percentage of desktop versus mobile-based web traffic steadily declines, members increasingly expect interactive capabilities. Several factors drive text adoption at credit unions, such as their desire for the speed and convenience of SMS notifications during the lending process (including application status, approvals and updates), their appreciation for the anonymity of text compared to phone calls for loan collection communications, and their preference to text over call for information (such as hours, routing numbers and rates).
According to Quiq, credit unions also realize significantly higher loan collection rates via text compared to email and phone calls, seek to reduce contact center call volumes by deflecting calls to digital channels (text, chat, Facebook Messenger and Twitter), search for methods to increase member (and non-member) contact and response rates, and crave initiatives that attract younger members with digital communication options.
Quiq found member text adoption is successfully driven when a member either asks for the capability, or in many cases, takes the initiative to text a loan officer's personal mobile phone directly. Credit unions see leveraging SMS messaging as a way to increase loan velocity, closure rates and the speed of processing – emails and voicemails decelerate the process while text messaging provides higher open and response rates. As long as the loan officer can send a text message with an attached PDF, the member can open up that document, sign it digitally on their device and send it back to the loan officer within minutes.
In addition, members can utilize picture messaging for income (via a pay stub picture) or residence verification – disclosures and ancillary docs that typically slow the lending process down to weeks and months. Per Quiq, with MMS and SMS, credit unions can see the loan process accelerate to weeks and days, if not hours.
The $1.6 billion, Jacksonville, Fla.-based Community First Credit Union implemented Quiq in August 2018. "We were using the standard method of calling and emailing to reach our applicants; however, we were successful at making contact only 39% of the time. We knew there had to be a better option," Susan Grossman, Community First's digital sales manager, recollected. "We did some research and found Quiq. Texting applicants was an obvious choice, because it's something we all do on a daily basis. Applicants can easily see who is messaging them and respond when it is convenient for them."
Grossman explained the credit union uses texting to follow up on e-channel membership and consumer loan applications. "We built a custom question in the application so the applicant can select whether they want to be texted or not." If they choose yes, members receive a prompt to enter their mobile number. "Through use, we found that it was easier to text the loan application decision and request the applicant to call in for more information or next steps."
The digital sales manager indicated having complex discussions around loans at first seemed more appropriate over the phone. "However, we're able to have more dialog through Quiq with membership applicants and personalize the interaction we have with them," she said, adding the credit union can discuss the decision and next steps, and even send reminders to applicants with outstanding tasks over text. "This makes the joining process much faster."
Texting produced some tangible results for Community First immediately. Grossman recalled when the credit union was in pilot mode, it measured contact ratios and adoption rates. "For the contact ratio, we saw percentages ranging from 60 all the way into the 80s, which was a huge improvement from our previously measured 39%. As for the adoption rate, we measured percentages in the 90s, which shows texting is preferred over calling or emailing." She added in many instances, it would see responses from applicants just minutes after texting them. "It was very exciting!"
Quiq recorded similar results for credit unions utilizing the service for collections payment reminders and outbound notifications in delinquency cases. Texts also help mitigate another credit union pain point, charge-offs, in which the quantity continues to grow without contact. "Significant increases in response contact rates during collections and delinquency efforts has resulted in a reduction of account charge-offs for many credit unions," Wanderer said.
One credit union saw member response time go down from 10 minutes or more by phone to one minute via text messaging, Wanderer indicated. "They have found that members are more likely to contact them because they've made it easy to do so. They also use outbound messaging to remind members of past due payments," she said. In a single day, it received 32 payments, while past due collections calls typically generate a 1% to 5% response. "Thanks to outbound text messaging with Quiq, collections recoveries have increased over 75%."
Quiq provides integration frameworks, which consist of representational state transfer (or REST) APIs and complementary web hooks, for each of its product offerings. The messaging configuration facilitates integrations such as interactive voice response handoffs, outbound notifications, data synchronization and bots. Quiq also integrates with loan origination software as an added SMS notification option for loan updates.
To mitigate risk, credit unions should have best practices, processes and procedures for capturing/storing opt-ins and consent in place prior to adopting and implementing a messaging solution.
Although compliance is a key issue that prohibits credit unions from moving ahead with SMS, Quiq has observed some credit union clients working diligently on best practices to address this issue. They are capturing SMS opt-in in the LOS during new loan or account originations for online and mobile, and multiple credit unions apply this method, including Community First (using MeridianLink's LoansPQ) and Ent (using Ellie Mae's Encompass Digital Lending Platform).
The $401 million Meridian Trust Federal Credit Union in Cheyenne, Wyo., captures express consent for informational and promotional messaging when members select the "Plus+" sign next to text messaging. Enrollment automatically drops into LoansPQ.