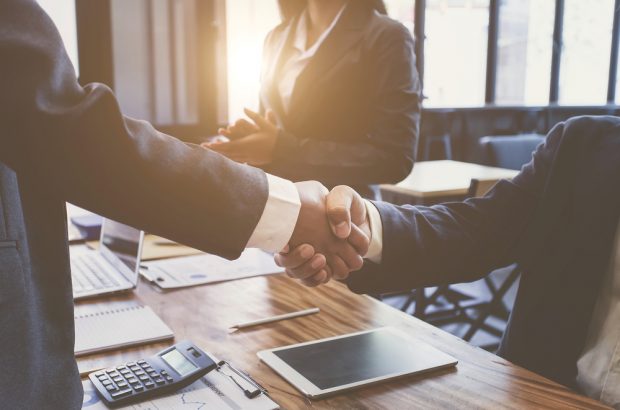 Four credit union leagues and two league service organizations announced Thursday a joint agreement to buy the credit union sector rights to market AffirmX's risk management and compliance technology.
Financial terms of the new multi-league investment CUSO, AffirmXCU LLC, were not disclosed.
State trade groups that are investing in this new CUSO are the Mountain West Credit Union Association, the Maryland & DC Credit Union Association, the Indiana Credit Union League and the Credit Union League of Connecticut. Cornerstone Credit Union League's service corporation, CU Resources, and CU Solutions Group, a CUSO majority owned by the Michigan Credit Union League, are also investing in this entity.
As part of the agreement, the Frederick, Md.-based AffirmX will continue to provide servicing on all products and will retain a minority share in AffirmXCU.
AffirmXCU will have exclusive license to the patent, code, contracts and intellectual property for all AffirmX solutions in the credit union sector. Additionally, AffirmXCU will contract with AffirmX to service current and future contracts and to partner in future product development enhancements, according to a prepared statement.
CUSG, in conjunction with state leagues/associations, will expand and enhance the delivery of the jointly owned compliance offerings. The Michigan CUSO will also leverage its existing product suite and client base to manage contracts, marketing and sales.
"Many state leagues — including Michigan's — already market the league's InfoSight-owned ComplySight product which is used by more than 230 credit unions," Dave Adams said, president/CEO of CUSG and the Michigan league. "The AffirmX suite provides a complement to ComplySight. In Michigan, and I believe soon in other states, ComplySight and AffirmX will be marketed side-by-side to give credit unions a full suite of compliance resource options."
AffirmX serves more than 120 credit unions nationwide with bundled and unbundled compliance risk-assessment tools and services.