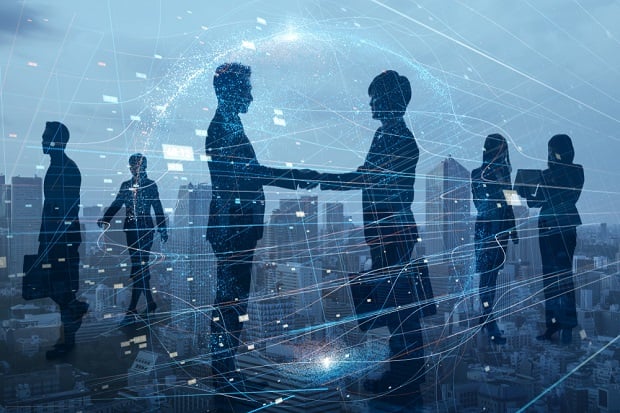 If you work in HR, you've known it for years: The structure and makeup of a business's human resources team are critical in that business's drive to succeed.
And now you have new research to back up the claim. A new report from Betterworks concludes that "the makeup of the HR team, especially its leadership and reporting structures, play a key role in the forward-thinking impact the HR function can have on any business."
In fact, even though respondent people managers and HR professionals both consider HR in their organizations as championing both the management of human capital and investments in technology with an eye toward the future, it's C-level HR leaders who report to the company CEO who are most able to think ahead and to bring about change in their organizations, the report says.
The constitution of the HR team is critical, as is creating a "culture of feedback" to link employees, managers, HR and C-level executives.
"Forward-thinking CEOs understand that aligning, developing and continuously motivating their workforce is crucial to achieving and sustaining competitive advantage," says Doug Dennerline, chief executive officer at Betterworks. "They demonstrate this commitment by hiring strong HR leaders who report directly to them and support them in creating an outstanding employee experience for maximum impact."
C-level leaders in HR, the survey finds, are 38% more likely to implement "employee pulse" surveys; 24% more likely to agree that a key part of HR's job is to make sure that managers are having more of the right conversations with their team members; 20% more likely to have performance reviews more than once a year; 18% more likely to be responsible for HR technology; and 18% more likely to set more frequent goals.
The survey also identified three crucial elements in constructing a feedback culture: visibility and transparency into a company's chief priorities and goals (93%); total company alignment to top priorities (87%); and opportunities for employees to ask for and receive continuous and timely managerial feedback (85%).
According to the survey, implementing best practices to support the evolving employee experience must be a critical priority of organization of any size and in any industry.