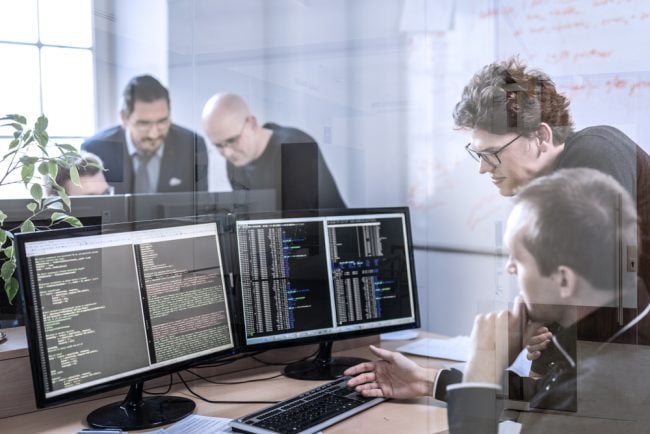 Six in 10 organizations experienced digital certificate-related outages last year that routinely affected critical business applications and services, and 74% of information technology decision-makers said a cyberattack could cost them their job.
Those are just two eye-opening conclusions from a pair of different studies.
The Salt Lake City, Utah-based machine identity protection provider Venafi in its research, "CIO Study: Certificate-Related Outages Continue to Plague Organizations," surveyed 550 chief information officers from the U.S., U.K., France, Germany and Australia.
While people trust usernames and passwords to identify themselves and gain authorized access to applications and services, machines depend on digital certificates to provide identities to communicate securely with other machines and gain authorized access to apps and services. Unfortunately, Venafi's research revealed the vast majority of businesses regularly suffer from digital certificate-related outages because of the extreme difficulty to diagnose and remediate these events.
According to the study:
Sixty percent experienced certificate-related outages that affected critical business applications or services within the last year.
Almost three-quarters faced similar events within the last 24 months.
Eighty-five percent believed the increasing complexity and interdependence of IT systems will make outages even more painful in the future.
Nearly 80% estimated certificate use in their organizations will grow by 25% or more in the next five years, with over half anticipating minimum growth rates of more than 50%.
While 50% of CIOs are concerned that certificate outages will have an impact on customer experience, 45% are more concerned about the time and resources they consume.
"Recently, a machine identity-related outage impacted 32 million cellular customers in the U.K., and estimates suggest this could have cost the company over $100 million," Kevin Bocek, vice president, security strategy and threat intelligence at Venafi, said. "Ultimately, companies must get control of all of their certificates; otherwise, it's simply a matter of time until one expires and causes a debilitating outage."
Bocek added: "Since certificates control authentication and communication between machines, it is important not to let them expire unexpectedly. And because the symptoms of a machine identity-related outage mimic many other hardware and software failures, diagnosing them is notoriously time-consuming and difficult."
The Chicago, Ill.-based AVANT, which provides a platform for IT decision-making, in its inaugural "State of Disruption study" surveyed 300 U.S. enterprise technology leaders at the manager level and above who lead tech purchasing decisions. AVANT examined key components of enterprise tech stacks (programming languages, frameworks and libraries assembled to shape a web or mobile application). Those elements included compute IT, voice and network infrastructure; as well as cybersecurity, with an eye on how companies are shifting from physical and/or in-house solutions to third-party and/or cloud-based solutions.
"We see the pace of change in IT accelerating with enterprises literally struggling to evolve or die. Trusted advisors are uniquely equipped to help them navigate the rapid rate of technological change," Drew Lydecker, president/co-founder for AVANT, said.
The survey revealed the state of digital transformation efforts, the roles trusted advisors and other third parties play in the process and the rate at which disruptive technologies are replacing legacy solutions.
Key findings included the following:
Seventy-four percent of companies that see themselves as leaders in innovation rely upon trusted advisors for IT technology decision-making assistance.
Almost 60% of respondents cited increased agility, flexibility and scalability as the most important reason for IT decision-making.
Almost three-quarters of technology decision-makers are more likely than not to feel a cyberattack could cost them their job.
AVANT also examined the rate at which new technologies are disrupting legacy infrastructure. These findings are presented as a Rate of Disruption Index, which represents the transformation of legacy to modern digital technologies that organizations expect to see from the end of 2018 to the end of 2019.
AVANT found that software-defined networking in a wide area network is seen as the most disruptive overall technology category reviewed, the migration of company data centers to colocation facilities is most disruptive in companies $100 million to $1 billion in revenue, adoption of third-party security services is most disruptive in the e-commerce segment, and adoption of cloud IT computing infrastructure is also expected to increase more among e-commerce companies than any other industry.