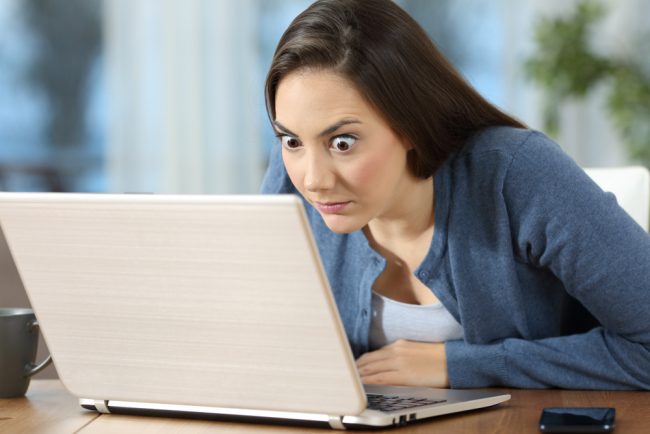 Targeted digital ads and personalized online prompts have become an expected part of our everyday lives. Amazon suggests items to add to our cart based on our previous purchases. Netflix offers a "top picks for you" list based on what we've already watched. And while scrolling through Instagram, sponsored posts related to the pages we follow and the demographic we fall into are guaranteed to appear.
But I think we can all agree that generally speaking, these personalized messages, which are intended to tell us what we really want and need, are still in their infancy in terms of accuracy. Searching for an item on a clothing website and not purchasing it, for instance, means I decided against the item, and a follow-up email from the website asking me to buy it will not change my mind. Just because I work for a financial publication and conduct related research online does not mean I'm shopping for a low-rate credit card, as the targeted ads on MSN.com seem to believe. And Netflix's top pick for me the other day, "Doomsday Preppers," likely due to my interest in social documentaries, really sucked.
Technology's role as our personal assistant in 2019 is kind of like the cell phone in the early '90s. At first, we're awe-stricken by how futuristic the advancement seems, but in 10 years we'll look back and laugh at how amateur it really was. Sometimes, tech's attempt to help us out is so off the mark it's comical. If you use Gmail, you're probably familiar with the Smart Reply feature, which suggests short replies to emails to save the user time writing a response. Unfortunately, the suggestions don't always make sense – as shown in a recent meme, for example, Gmail suggested that a user reply to an email displaying a photo of their dental X-ray with "So cute!" or "I love this picture!"
Despite the blips, online personalization continues to advance, and at credit unions, using data to better understand members and develop targeted marketing campaigns to attract business is a growing trend. Earlier this year, the CUSO Member Driven Technologies predicted the increased use of data analytics and business intelligence as one of four top 2019 trends in the industry, stating, "Today, members want the level of personalization that large technology companies such as Amazon provide. Credit unions will have to think more like these technology companies to anticipate member needs and find ways to cross-sell desired products and services."
In a world where consumers have many financial product and service choices, targeted advertising and personalization is critical for CUs looking to grow and thrive. A consumer may begin their hunt for a specific financial product with a simple web search, so if your credit union can identify that consumer and place a message in front of them at just the right time that explains how you can provide exactly what they're looking for, you've got a win-win.
Online personalization isn't just beneficial for the business; the consumer on the other end apparently enjoys it, too. An August 2018 article from The Financial Brand, "The Psychology of Personalization in Banking," declared consumers "are attracted to personalized experiences because they make them feel special and unique." It went on to explain that personalization makes consumers feel in control, which leads to feelings of happiness and success, and reduces information overload online by paring down the content to what's most useful for each individual. Citing BGG research, The Financial Brand also noted that when asked about the importance of personalization in key banking decisions, 37% of consumers said it's most important to deepening an existing banking relationship and 26% said it's most important to joining an institution.
According to another article on the same website from September 2018, credit unions still have a ways to go on the personalization front. Ninety-four percent of banks and CUs are "unable to deliver on the 'personalization promise'" that consumers expect to be fulfilled, based on The Financial Brand's Digital Banking Report Research.
And while it's clear that consumers want personalization, their feelings about the marketing strategy are not all sunny and rosy. The second Financial Brand article said 25% of consumers find personalized offers "creepy," according to Epsilon research. Sometimes, they cross over to being hurtful or offensive. In December, Washington Post staffer Gillian Brockell wrote an open letter to tech companies criticizing them for continuing to show her ads related to pregnancy and parenting after experiencing a stillbirth. She said she had posted and searched keywords related to both the pregnancy and stillbirth, and while advertisers picked up on the pregnancy, they neglected to pick up on its tragic outcome, making the continued flow of new baby-related ads come across as extremely insensitive.
As businesses use the internet more and more as a tool to sell and build their brand, it's important for them to consider the human beings receiving their messages on the other end. The digital world has the ability to both help and harm consumers, as there is a direct connection between a person's relationship with online content and their emotional well-being.
An April 2018 article from the Pew Research Center, "The Future of Well-Being in a Tech-Saturated World," detailed the multiple ways the digital world can help and harm its virtual inhabitants. On one hand, Pew said, it provides connection, linking people to knowledge, education, entertainment and other people anytime and anywhere in the world. On the other hand, Pew warned, the internet's addictive qualities and overload of emotion-charged messaging can lead to anxiety, depression, declining social skills and a lack of trust among users. From a digital advertising perspective, author Judith Donath noted in the article that "keeping people in a continual state of anxiety, anger, fear or just haunted by an inescapable, nagging sense that everyone else is better off than they are" makes them profitable.
The bottom line: As your credit union develops personalized digital marketing messages to members and prospects, consider the emotional impacts they may have – and work to perfect their applicability. The goal of personalization is to build a trusting relationship with the member by providing precisely what they need, but if the strategy isn't approached with sensitivity and care, the recipient may very well feel manipulated, invaded upon or misunderstood.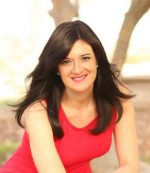 Natasha Chilingerian is managing editor for CU Times. She can be reached at nchilingerian@cutimes.com.