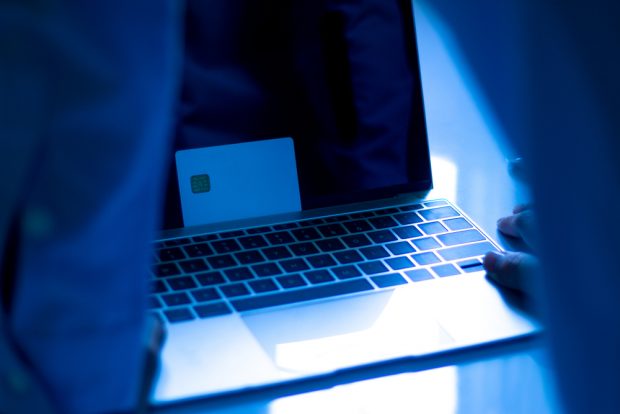 New York and federal authorities allege a Brooklyn man attempted to steal more than $1.1 million from the $24 billion Pentagon Federal Credit Union in McLean, Va., by using the stolen identities of more than 170 individuals to apply for loans and credit cards.
PenFed helped authorities nab Joseph Batrony Jr., 28, of Crown Heights, Brooklyn, who allegedly used the stolen identities of persons from past data breaches, Brooklyn District Attorney Eric Gonzalez, announced March 20.
From September 2017 to May 2018, Batrony allegedly stole more than $320,000 from PenFed and attempted to siphon more than $870,000, according to investigators. He allegedly used stolen personal information of more than 178 individuals, primarily from the Western states, to open PenFed membership accounts and apply for loans and credit cards in their names before transferring the money to his own accounts or accounts of people related to or associated with Batrony.
Just one month after Batrony allegedly began his fraudulent scheme, PenFed began blocking his attempted money transfers, including several online applications he filled out in his own name in the name of an alias, "Aaron Green."
In April 2018, PenFed contacted the U.S. Secret Service regarding the account application made in the name of "Aaron Green," as well as the connections PenFed had uncovered among the hundreds of other fraudulent account applications, New York and federal investigators said.
Secret Service agents determined the information "Aaron Green" submitted to open an account and apply for a $24,000 loan from PenFed allegedly included a fake New York State driver's license with a photo that matched Batrony and a counterfeit Social Security card that belonged to a juvenile in Idaho.
Batrony allegedly transferred or attempted to transfer funds to 10 financial accounts in his name, in the name of Aaron Green or into accounts in the names of relatives, friends or "money mules"— people who allowed Batrony to use their account in exchange for cash.
Batrony was arraigned last month in Brooklyn Supreme Court on a 229-count indictment. He was charged with grand larceny, attempted grand larceny, scheme to defraud, identity theft, falsifying business records, money laundering, and unlawful possession of personal identification information, Gonzalez, said.
A co-defendant, Darrell Walker, 27, of Flatbush, Brooklyn was also charged with 26 counts of grand larceny, money laundering and criminal facilitation. Walker allegedly recruited the "money mules" for Batrony.
Investigators did not say why the suspects targeted PenFed.