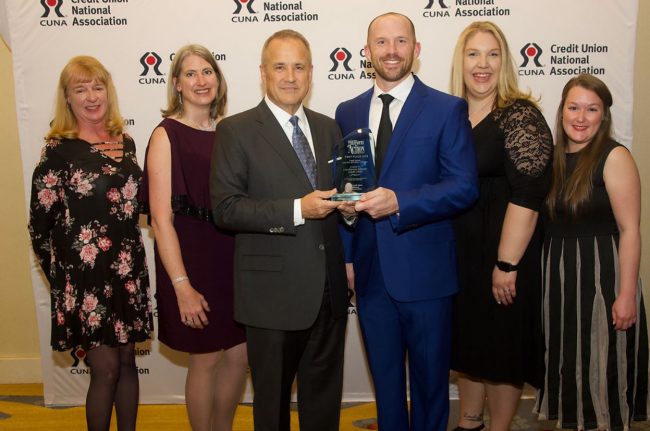 This year Forbes released a list of self-made superstars. Forbes defines "self-made" as someone who built a company or established a fortune, rather than inherited some or all of it.
I always get a good laugh when I see the title "self-made," because while it may be attention-grabbing, it's a bit deceiving and completely fails to recognize the contributions of all those who may have helped the person during their journey up the career ladder.
Very few things can be accomplished without some help from others – whether it's a friend forwarding your resume to help you get a job, or perhaps a mentor providing career advice.
We may all be the leaders of our own lives, but chances are, most of us have been helped many times along the way. The greatest accomplishments generally have a team of people behind them. This quote sums it up well: "If you want to go fast, go alone. If you want to go far, go together."
The credit union industry embodies that collective spirit. The biggest wins happen when people come together, and this was on full display recently when the $19 million Los Alamos Schools Credit Union in Los Alamos, N.M., received the Louise Herring Philosophy-in-Action Award from CUNA.
In 2017, Los Alamos Schools CU launched a mobile branch solution to bring credit union services directly to its members. The credit union's mobile branch travels to different schools the credit union serves, where most of the services it offers are available.
"There is a tremendous impact when [we're] consistently visiting members every week, listening to their needs and offering solutions to improve their lives … We believe there is great value in face-to-face interactions and people turn to those they trust in times of need. With just a tablet and cash bag, we can serve our members effectively and efficiently, like financial ninjas," Los Alamos President/CEO Matt Schmidt said.
Schmidt said within six months of implementing the mobile solution, the credit union met its lending goal, and since then has expanded its reach to other school sites by invitation.
"Not only have we increased the convenience for our members by bringing the credit union to them, but we are able to promote various programs and provide financial counseling. We ask how many connections were made after each visit, not how many transactions were performed," Schmidt said.
CUNA awarded the credit union the Louise Herring Philosophy-in-Action Award for its mobile branch solution. However, there was just one problem: Schmidt wanted his entire staff to attend the ceremony in Washington, D.C., to accept the award in person, but that would leave no one at the credit union to assist members.
"With just four employees, it requires each of us to be accountable. It requires a high-functioning group to maintain a high level of service when 25% of your workforce is at a school site with the mobile branch. We rely on each other every day to deliver amazing service and there was no way I would have accepted this award without each of them by my side," Schmidt emphasized.
But Schmidt had an idea that would allow his entire staff to go to Washington. He had been attending bi-monthly lunches with CEOs from other northern New Mexico credit unions, so at one gathering, he presented his dilemma to the CEOs. Without missing a beat, they pledged their full support, he said.
In total, six credit unions and 10 employees, including two CEOs, helped over three days to cover all the shifts. The $142 million, Los Alamos-based Zia Credit Union; $24 million, Jemez Springs-based Jemez Valley Credit Union; and four Santa Fe-based credit unions, including the $636 million, Del Norte Credit Union; $569 million, State Employees Credit Union; $22 million, Northern New Mexico School Employees Federal Credit Union and $166 million, Guadalupe Credit Union all pitched in to assist. Los Alamos Schools CU also had two of its volunteers, Board Chair Bill Boedeker and Supervisory Chair June Gladney, who provided on-call support to open and close the credit union.
Even a natural disaster couldn't keep several employees away. High winds downed trees and blocked roads, forcing employees from Jemez Valley CU to drive an additional 100 miles each, and they still made it to the credit union early, Schmidt said.
"You would never see banks support one another like our New Mexico credit unions have demonstrated. Our local credit union friends have personified the principle of cooperation among cooperatives. Never have I been so honored to be a small part of our larger financial movement – we are stronger together," Schmidt said.
This story is further proof that if you want to go far, go together.
Do you have a story to share about successful credit union collaboration? Shoot me an email at the address below.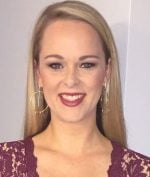 Tahira Hayes is a corespondent-at-large for CU Times. She can be reached at thayes@cutimes.com.