New Federal Reserve Board rules that took effect July 1 now have many credit unions scrutinizing what's written on the back of checks they deposit, and credit unions that aren't doing so could face more indemnity claims, according to one compliance expert.
The new rules are part of the Federal Reserve Board's Regulation CC, which governs things such as check collection and funds availability, and they reflect the country's growing digitization of check collection processes.
Currently, financial institutions typically indemnify each other in certain circumstances when members deposit checks. For example, according to the Fed, if a person deposited a check via remote deposit capture (RDC) at Financial Institution A, then cashed the original paper check at Financial Institution B and disappeared with the money before Financial Institution B realized the check was already deposited at Financial Institution A, Financial Institution B could make an indemnity claim against Financial Institution A for its loss.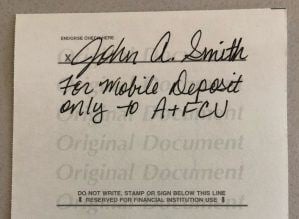 But under the new rules, if the member wrote "for mobile deposit only" or similar on the back of the check deposited via RDC, Financial Institution A would not be liable if the member later managed to deposit the paper version of the check at Financial Institution B.
The rule change has prompted credit unions around the country to start requiring members to write "for mobile deposit only" or similar on the back of checks they deposit via RDC.
But David Curtis, who is director of compliance services at the Northwest Credit Union Association, said credit unions also need to do four other things right away to protect themselves.
Make the business decision
Curtis said some credit unions might feel that kicking back deposits would annoy members, and those credit unions might therefore choose not to require restrictive indorsements. "That's why some of the credit unions decide, 'We are just going to accept the risk,'" he explained.
If that's the case, credit unions can try to mitigate their indemnification risk by taking a hard look at which members they let use RDC, Curtis added.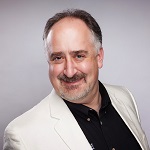 "There's a lot of member assessment that goes into remote deposit capture," he explained. "Some of the common things we see are: the account has to be open more than 30 days, the member is in good standing, no overdrafts, limiting the amount that can be deposited at, say, $3,000 daily, and large items being bounced out of system for physical scanning."
Review RDC agreements
Credit unions that decide to require restrictive indorsements should ensure they explain the mandate clearly in their RDC agreements, Curtis said. They should also explain exactly what depositors should write on checks. The acceptable wording is somewhat flexible, but the method of deposit has to be clear, he noted.
"If you do a basic restrictive indorsement [that reads] 'for deposit only,' that's not going to be good enough. 'For mobile deposit only' — that's definitely indicating that it's going to be electronic, an RDC deposit," he explained.
Spread the word
Credit unions need to tell members about the change, Curtis warned. Several credit unions have already posted announcements on their websites regarding required restrictive indorsements on check deposits. "You could also have it built into your app, where kind of it goes through having a demonstration," he added.
Get a scan plan
Credit unions need to develop systems to detect whether the proper indorsement is on the back of each check.
"If you're small, you might be doing manual scanning for these," Curtis said. "But you've got a lot of credit unions that are processing tens of thousands of these a month, and you know that's not going to happen, so you start having to look at your remote deposit capture provider: Do they have the technology that can validate whether the member is using a restrictive indorsement or not? Some of them do! Some are working on it, so it's kind of across the board there."