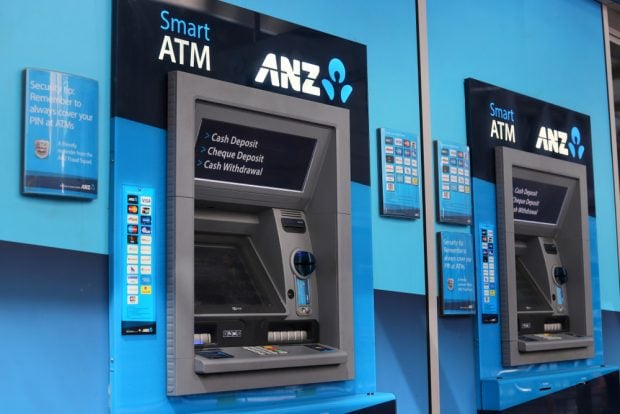 Customers are feeling better about those chip cards in their wallets, but they're clamoring for ATMs that can do more than dispense cash and belch out balances, according to a new study of household finances by Fiserv.
The survey of 3,081 adults between August 22 and September 27 found that more than a third of people (37%) are interested in cardless ATM withdrawals, and 35% wish they could transfer funds from one ATM to another for someone else to pick up. Millennials and households with incomes of $150,000 or more were the most interested in the ATM innovations.
Fiserv also found that perceptions of chip cards improved in 2017, and for the first time they are the most preferred method of payment, with 36% of respondents saying they'd rather pay with a chip card, compared to 27% in 2017. But even though 42% of consumers still believe cash is the most secure option and 32% believe credit and debit cards are the most convenient payment option, the percentage of people agreeing with those statements fell in 2017.
"On the whole, consumers use every channel available to open accounts, switching back and forth depending on their needs at the time. They're looking for aggregation services and real-time access to information. Security tools top their wish lists, followed by more self-service and budgeting options. They envision cardless ATMs with person-to-person (P2P) payment capabilities. They want more and they aren't afraid to say so," Fiserv reported.
Consumers apparently also weren't afraid to say that they still like branches. Fiserv found that 65% of consumers still open checking accounts at branches, 46% open investment accounts at branches, and 39% get mortgages at branches. Only 27% got credit cards at branches (54% got them online).
"Online is also a close second choice for both investment account openings and mortgages," Fiserv noted. "In both cases, the net online plus mobile account openings outpace in-person visits to the branch."
Other findings included:
About two-thirds of respondents (64%) said they get some sort of transaction alert on their debit or credit cards. Most said they feel more secure having the alerts, and almost half (43%) said they get alerts because they've been the victims of fraud. For 42% of the respondents, alerts have helped them catch fraud.
Only 7% of consumers currently use cardless ATM cash access.
65% of respondents said they would opt out of paper statements if their financial organization started charging for them.
58% of consumers use their financial institution's website to track their spending; 44% use a checkbook register; 26% use a mobile browser or app.
59% of consumers feel managing their money is something they have to do, not something they want to do.
Half of millennials would have a hard time repaying a $500 loan today or couldn't repay it at all.
Only 37% of consumers are satisfied with their financial health.