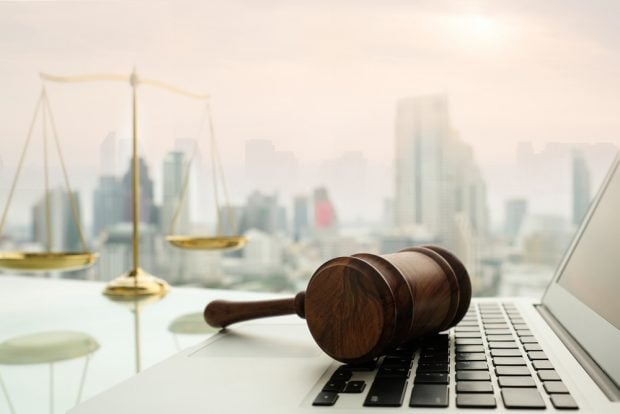 A Springfield, Va.-based credit union has become the latest to prevail in a lawsuit over the accessibility of its website, fueling more speculation over whether other judges assigned to similar cases around the country will see things the same way.
On Wednesday, a U.S. District Court judge for the Eastern District of Virginia dismissed a case claiming that Washington Gas Light Federal Credit Union, which has $115 million in assets and about 8,400 members, operated a website that wasn't fully accessible to blind users and thus violated the Americans with Disabilities Act. The dismissal is at least the fourth to occur in the Eastern District of Virginia (one of those cases has since been refiled; another is on appeal, however).
Field of membership provisions influenced the decision to throw out the case.
"Plaintiff has pleaded no facts to suggest that he is, or ever has been, or ever intends to be, an employee of Washington Gas Light Company or any qualifying entity. He thus fails to plead that he is eligible to be a member of WGLFCU, or that he could ever take advantage of any of the services offered by defendant," the judge wrote.
"In the absence of actual or potential membership in defendant's credit union, plaintiff cannot plausibly allege an intention to become a member, and therefore cannot show 'a likelihood of substantial and immediate irreparable injury,'" he added.
Crossing state lines
John Bredehoft, who is an attorney at Norfolk, Va.-based Kaufman & Canoles and represents Washington Gas Light Credit Union, said he was happy with the decision and seemed optimistic that judges in other districts will make similar decisions.
"The current crop of filings began in the federal courts in Virginia. The Eastern District of Virginia is also the fastest court in the nation, so it only makes sense that the first decisions to come down the pike are from this court," he told CU Times. "But the legal principles are a straightforward application of U.S. Supreme Court precedent — there is nothing odd or squirrelly about the way the Virginia federal courts apply constitutional law on standing — and we would expect courts elsewhere to apply the same principles and dismiss the cases on the same grounds."
"I am not aware of any court in the nation that has gone the other way on the standing issue in a case against a credit union, so perhaps the Virginia courts' analysis is already the 'prevailing view,'" Bredehoft added. "Of course, the more courts who reach the same conclusion elsewhere — and I suspect we will start seeing more decisions soon — the more comfortable all courts will be in adopting the same point of view."
The fact that the judge in the Washington Gas Light case cited the other recent dismissals could be telling, Maryland/DC Credit Union Association President and CEO John Bratsakis said in an interview.
"I've sat in these hearings before," he said. "When you sit there, you can hear the judges ask different questions and they go back and review. I think when precedent is set in a district court it makes it either more challenging or more conducive to similar arguments finding similar rulings."
Messing with Texas
Some movement has occurred outside Virginia. In at least two cases in Texas, the plaintiff either stopped responding or voluntarily withdrew in recent weeks, ending those suits.
Part of the reason may be that NAFCU, CUNA and credit union leagues have gotten involved in several ADA cases, filing amicus briefs with courts in an effort to provide additional information or arguments for consideration. It's unclear whether the briefs have directly triggered any events in Virginia or Texas, but Bredehoft said the backing is helpful nonetheless.
"The support individual credit unions have received from regional and national associations is important, since it ensures the court knows it is not dealing with a 'one-off' issue or a problem that is unlikely to reoccur," he said.
Biding time
Since September 2017, more than 100 credit unions in 14 states and the District of Columbia have been sued over the accessibility of their websites. Despite the recent dismissals, far more credit unions appear to have settled, according to a CU Times review of court records.
"Well, it's cheaper," California and Nevada Credit Union League President and CEO Diana Dykstra explained. Settlements often run $4,000 to $10,000; entering a court battle starts at $30,000 to $40,000, she said.
"That's why we don't see as many fighting it, because it's so expensive. And the attorneys know it's easier — a path less painful — to pay the demand than to go to court," Dykstra noted.
Dykstra said fewer demand letters seem to be going out these days but added that she's aware of at least two or three credit unions that resolved ADA issues with complainants and then got hit with "round two" demand letters from new accusers with different lawyers.
"I've said it a million times and I'll say it a million more: until there is some sort of regulation that says what [compliance] is, we are at great risk and you have to check your website all the time. You just have to," she said.
"Until we get the Department of Justice to do something, that's our reality."