Demystifying data: How analytics helps you better understand members
Overview
[On-demand]
Cost: Free
Sponsored by: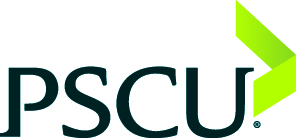 We live in an era where we capture copious amounts of data about our credit union members daily. The challenge is interpreting this data in a meaningful way to highlight trends, opportunities for providing additional value, or to expand your product offerings.
Join this informative webcast as PSCU experts demonstrate best practices and tools for sifting through cardholder data to shine light on key data points to better understand your credit union members. Learn to create robust insights and identify trends about credit/debit card programs, fraud and loyalty activity.
Join this webcast to learn:
Strategies to identify new opportunities in your credit union card portfolios
Best practices to analyze your card portfolios
Register Today!
Featured Speaker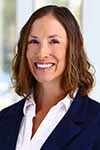 Kristen St. Jean Manager of Business Intelligence & Analytic Solutions PSCU
Kristen St. Jean, Manager of Business Intelligence & Analytic Solutions, joined PSCU in 2015 with 15 years of business intelligence and analytics consulting experience across multiple industries. Throughout her career, Kristen has built enduring partnerships with leading technology providers and organizations. Born and raised in Ohio, she earned her bachelor's degree at the Ohio State University.
Jeff Rosenbeck VP of Analytics Strategy and Engagement PSCU
Jeff Rosenbeck, VP of Analytics Strategy and Engagement, joined PSCU in 2002 with 15 years of national banking management and consulting experience. With broad proficiencies in Card Operations and Technology, Analytics and Business Line management, Jeff has led a variety of teams across PSCU. In 2011, he championed PSCU's enterprise analytics initiative, introducing Member Insight in 2014, a best in class analytics platform for the credit union industry. Jeff was born and raised in Connecticut and earned his bachelor's degree at the University of Massachusetts.