Operation Choke Point, an Obama Administration effort intended to hold financial institutions accountable for processing transactions they knew were fraudulent, has quietly ended.
The Trump Administration folded the program without much fanfare, telling congressional leaders in a letter that the "misguided initiative" had been abandoned.
NCUA officials insisted that, unlike other financial regulators, the agency did not participate in the controversial program, although in a much-publicized case, a gun dealer claimed his credit union terminated his account.
Nonetheless, credit union officials said they were pleased with the Trump Administration's decision.
"The end of Operation Choke Point removes a potential barrier for credit unions and other financial institutions to ensure consumers have access to safe and affordable financial services," CUNA President/CEO Jim Nussle said after the Justice Department letter was made public.
NAFCU officials also opposed the program, saying that it could hamper e-commerce and stifle economic growth. The trade group had endorsed legislation that would abolish the program.
To its supporters, Operation Choke Point helped ensure that fraudulent merchants could not enter the banking system, and debit consumers' bank accounts and credit their own accounts repeatedly.
To its critics – which included credit unions – the initiative allowed the Justice Department to target businesses it disliked without having substantial evidence.
The Trump Administration agreed.
"We share your view that law abiding businesses should not be targeted for operating in an industry that a particular administration might disfavor," Assistant Attorney General Stephen Boyd said in its letter. "Enforcement decisions should always be made based on the facts and the applicable law."
During its life, there was controversy in the credit union industry over whether the NCUA was actually participating in the program.
In April 2015, then-NCUA Chairman Debbie Matz wrote House Financial Services Chairman Jeb Hensarling (R-Texas) and told him that the NCUA didn't participate.
"NCUA does not dictate which businesses credit unions can serve as long as these businesses are legal and within the credit union's field of membership, and the credit union can serve them safely and soundly," she wrote in the letter dated April 15. "Going forward, the NCUA will continue to ensure that all our material and guidance clearly outline these policies."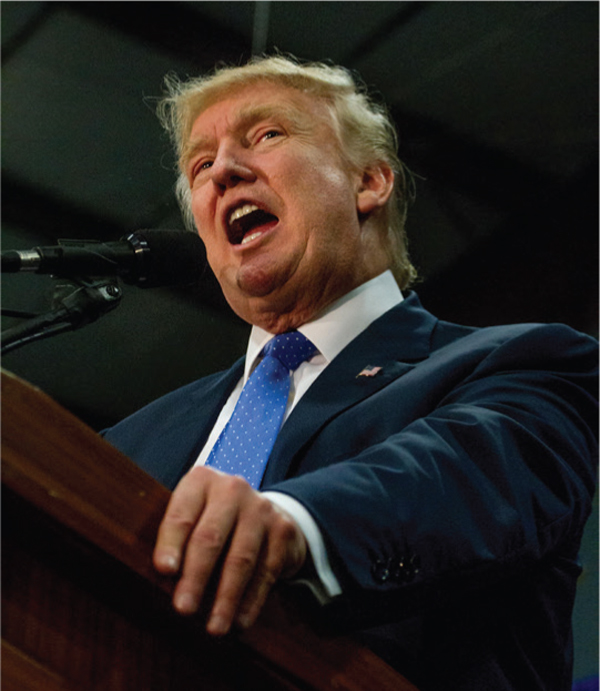 Matz said that the agency issued a memorandum to all field staff in August of 2014, which stated the agency's policy for opening and closing accounts is a decision generally left to the credit union.
And she wrote, "The decision may be based on a credit union's particular business objectives, its evaluations of the risks associated with offering particular products or services and its capacity and systems to effectively manage those risks."
Matz's comments followed claims by a Wisconsin gun dealer, who said that his credit union terminated his account. He produced a tape-recorded conversation with a credit union employee, who said the credit union was being pressured by regulators.
But when a large group of payday lenders sued the federal government, contending that they were being denied access to financial services, the FDIC and the Comptroller of the Currency were named as defendants in the suit, but the NCUA was not.
That suit, filed by the Community Financial Services of America and payday lender Advance America, accused the Obama Administration of engaging in a "concerted campaign to drive them out of business by exerting back-room pressure on banks and other regulated financial institutions to terminate their relationships with payday lenders."
The suit, filed in June 2014, is pending in the U.S. District Court for the District of Columbia.
Groups that oppose payday lenders they contend are predatory blasted the Trump Administration for its decision to terminate the program.
By ending the program, the Trump Administration did a major favor to shady businesses, according to Karl Frisch, executive director of Allied Progress, a group that fights business influence over regulators.
"This is a massive giveaway to predatory payday lenders and other shady financial scam artists," he said. "Operation Choke Point has been incredibly effective at cracking down on the flow of money to fraudulent merchants that violate the law and target vulnerable consumers."
But House Republican committee chairmen praised the Trump Administration for abolishing a program they said allowed the Obama Administration to choke off the access certain businesses had to the financial markets.
"The Obama Administration created this ill-advised program to suffocate legitimate businesses to which it was ideologically opposed by intimidating financial institutions into denying banking services to those businesses," the chairmen, including House Financial Services Chairman Jeb Hensarling (R-Texas) and House Judiciary Chairman Bob Goodlatte (R-Va.), said after receiving the Justice Department letter. "Targeted industries, such as firearms dealers, were presumed guilty by the Obama Justice Department until proven innocent, and many businesses are still facing the repercussions of this misguided program."