In this digital age, customers are more empowered and informed than ever before. They demand better, cheaper, and more efficient products and services. The credit union industry – like all industries – has experienced the effect of these changes, but credit unions and retail banks have not adapted as well as some others; the banking industry overall scores below average on customer experience (CX) surveys. CX is an important metric because it has a proven link to future financial performance, loyalty, share of mind and share of wallet. With new fintech companies providing sharp competition, it is more crucial now than ever that credit unions gain a better understanding of their members' needs so that they can meet (and exceed) those needs and thus gain their members' loyalty.
Data show customers are increasingly moving to digital channels. In fact, customers value online and mobile access more than anything else when it comes to their banking experience. Moreover, mobile banking is more common than branch banking and this has been the case for several years now.
Another important challenge facing credit unions is competition from fintech and other upstart companies. These types of companies face less regulation and fewer barriers, allowing them to offer their services directly to their customers, and these services now include banking, lending, personal finance, payments, investing and home mortgage. These companies are in direct competition with retail banks and retail banks recognize this: 80% of financial organizations think their business is at risk to innovators.
What is the solution for credit unions? In short, the true differentiator must be competing on experience. They must simplify and adapt so that they are able to meet the needs of their members, offering the right services in the right channel at the right time. Many banks and credit unions have begun reducing the number of branches and are offering more services online. Others are vowing to keep branches open while expanding digital offerings as much as possible. Which approach is the right approach?
There is no question that digital is more important to credit unions than ever. Nevertheless, credit unions cannot overcommit to digital channels at the expense of their branch locations, because – even with the widespread use of online and mobile banking – customers still rank branch locations as the fourth most important part of any banking experience, behind online and mobile functionally, low or no fees and safety.
Unfortunately, when it comes to customer experience, banking lags far behind other industries, ranking eighth behind federal government, retail, education, automotive, manufacturers, healthcare, and travel and hospitality.
In a world where the consumer is increasingly in control, competing on the experience is the solution. Credit unions must therefore create and implement a detailed strategy of how they can improve their CX scores and create loyal, satisfied members. Below are five simple steps that credit unions can use to move forward when it comes to member experience.
Step 1: Measure member experience – everywhere. More than simply gathering feedback, the first step requires turning the qualitative voice of member data into a quantitative measurement of the member experience. Every interaction where a member interacts with a credit union presents both a risk and an opportunity based on your ability to meet the needs and exceed the expectations of the member. Those experiences, whether online, in a branch, at an ATM or over the phone, should be measured and managed.
Step 2: Enrich segmentation analysis. Understanding where the member is in the lifecycle of being a credit union member is fundamentally important. Why do different groups of members behave the way they do? What needs do members have at different stages of the member lifecycle? Which channel do different segments use for different services, and why?
Step 3: Take the next best action. Now you can use all the information and analysis to begin meeting your members' needs by delivering the right capabilities and offerings, and the right message to the right segment at the right time, using the right channel and touchpoint. The goal here is to prioritize improvement efforts in every channel based on their ability to drive satisfaction, loyalty, retention and share of wallet.
Step 4: Optimize the journey. Optimize the member journey by understanding how digital experiences contribute to actions in other touchpoints (and vice versa), why members abandon, the role of branches in the member experience and the critical interplay of various experiences at different touchpoints.
Step 5: Grow earned loyalty. While many members may stick with their credit union because of convenience or switching costs, too often they find themselves competing for additional business by offering the best rates or the lowest fees. When delivering superior member experiences is a priority, the competitive dynamic changes. Highly satisfied members become more brand conscious and less price or rate conscious. True member loyalty is earned by delivering great experiences.
One of credit unions' distinct advantages is that they are supporting members through some of life's most memorable milestones, from opening one's first bank account or credit card, to buying a car to purchasing a home. Beyond simply facilitating transactions, this is where credit unions can really shine, providing services that are not only needed and relevant, but also thoughtful and personal. Delivering great member experiences will, in turn, create loyal members because when done right it has been shown time and time again to be predictive of revenue, retention, loyalty and market share. In other words, a credit union can use good member experiences to drive acquisition and to create allegiance, moving members from simply being retained to being loyal.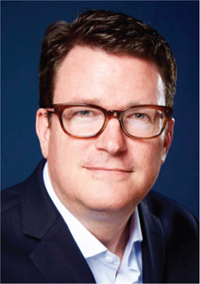 Jason Conrad is the Vice President of ForeSee. He can be contacted at jason.conrad@foresee.com.