"Alone we can do so little; together we can do so much." That's a phrase coined by Helen Keller. When we face challenges, both in life and business, most of us can agree we have a better chance of overcoming them when we band together with others. It's a concept the credit union industry knows very well – and should be careful not to lose sight of.
Credit unions are unique from banks in that instead of competing with one another, they function as a unified team. As an example, for our last print issue's Focus Report, which focused on human resources and benefits, the Filene Research Institute's Andrew Downin wrote a piece that encouraged credit union HR leaders to promote the industry's unique professional culture, including the fact that employees are welcome to hop from one credit union to another as they climb the career ladder. "What if part of a credit union's recruitment pitch was 'do well here, and you could move up to a leadership role here or at another credit union,'" he wrote. "I can't imagine Wells Fargo ever saying that working for Chase is a welcomed next step for a new hire."
Earlier this month, the collaborative credit union spirit was alive at the 2017 CUBG National Conference, hosted by business services CUSO CU Business Group in Portland, Ore. Defined by CUBG CEO Larry Middleman as a "boutique conference," it drew only about 150 attendees, which allowed for so much more interaction and conversation compared to, say, GAC. Nothing against the big shows, it's just fascinating how being part of a smaller group can morph people into friendlier, more open versions of themselves – kind of like living in a small town versus a big city. CUBG even kicked off with a lively session led by consultant Allison Clarke on how to remember people's names, which got everyone up out of their seats and talking (looks like I was on target with my interactive session suggestion in the column, "Dear Credit Union Conference Planners").
Getting to know new people at a conference is one thing, but on a larger scale, collaboration is a matter of survival for credit unions. In an interview with CU Times at the conference, Middleman discussed how credit unions have begun landing bigger business loan deals that could only be completed successfully when tackled as a group. He described one deal in which a group of 13 credit unions, all working with CUBG, made participations to service a $45 million commercial loan. Since credit unions are still quite small in terms of the entire banking world, continuing to live by the motto "strength in numbers" is a wise move.
When it comes to business services, credit unions are more likely to grow their programs when they have a support system in place, and some may not even be aware of the help that exists out there. In one CUBG session, "Building a Successful Branch-Based Small Business Program," Jim Hanson of JDH Consulting gave attendees the rundown on his program, which helps credit unions train employees to proactively serve small business members in their branches and see results that infiltrate throughout the entire institution. To those credit union executives who feel overwhelmed by their daily tasks and are wearing so many hats that they feel adding a small business program to their list would be impossible, Hanson said, "Don't feel like you're alone." Opening the gates to a new stream of business could be as simple as outsourcing tasks to a third party with special expertise.
More collaboration success stories poured in during CUBG – according to Middleman, a large San Diego-based credit union began working with CUBG seven years ago to restart its commercial lending program, which has grown steadily since; its portfolio is now more than $300 million and the credit union is considering selling participations through the CUBG network to manage its MBL cap. Another credit union attendee, Middleman said, shared how CUBG essentially trained her in commercial lending and has helped her build a participation portfolio from zero to $34 million. "She now helps and trains other credit unions in her area because of the knowledge she has gained," he said.
Discussions at the conference even led credit unions involved in business services to explore new concepts – Middleman said a new focus for attendees this year was to broaden their ability to offer multi-family loans, as CUBG now has an avenue for credit unions to access HUD and Freddie Mac programs under better terms and pricing than they could on their own. That's just one more example of how when credit union people get together and pick each other's brains, new doors open and progress begins.
Like any big-city dweller would know, it can be easy to feel alone even when you're surrounded by people, but in the credit union industry, you don't have to. Looking to start a new project or line of business but don't have the resources to do so? Reach out to a CUSO, consultant or another credit union and figure out how you can pool your resources to make it happen.
If collaboration is a matter of survival for credit unions, this is no time to be passive, isolate or simply continue doing business the way you always have. Credit unions must continue to change and evolve their practices, and the only way they can do that is by sticking together, working together and allowing new ideas to flourish.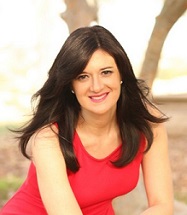 Natasha Chilingerian is managing editor for CU Times. She can be reached at nchilingerian@cutimes.com.