Hawaii may boast beautiful weather and stunning landscapes, but it also has the unfortunate distinction of being one of the most expensive housing markets in the country. Living in paradise comes at a high price and first-time homeowners have it especially hard.
Buying a first home is notoriously difficult in Hawaii, as it is nationally. First-timers, who typically fall within the millennial age range of 18 to 34, often have a number of factors standing in their way: Consumer and student loan debt, high rent, a lack of credit availability and a scarce inventory of affordable housing.
These factors aren't necessarily limited to millennial buyers. Many Hawaii residents struggle to make their first home purchase due to steep home prices and high cost of living. A 2017 Bankrate.com study ranked Hawaii the second-worst state for first-time homebuyers, citing that the average island resident pays 38.3% of their median annual income toward housing.
More Flexible Mortgage Lending
What can credit unions do to help their members achieve their dream of homeownership? While most credit unions may offer a more limited selection of products than large banks, credit unions by nature share a mission to benefit their membership base through better interest rates and lower fees. Credit unions also have the ability to extend credit to their members with greater flexibility than big banks.
For many years, Hawaii State FCU brokered its members' mortgages to a large local bank. But many of our members weren't getting the financing they needed to purchase their homes. We decided to underwrite and fund these loans in-house so that we could extend credit to those who were unable to qualify for loans from a traditional bank.
Our team created a first-time homebuyer program as well as a no-down 100% financing loan program specifically designed to meet the needs of our members to reach this important milestone. Since most first-timers struggle to save enough for a traditional 20% down payment, our loan programs give them more flexibility to achieve their dreams sooner, if they have reliable income and good credit history but lack the down payment funds. These programs are similar to government-guaranteed loans, such as those offered by the Federal Housing Administration, Veteran's Administration and the U.S. Department of Agriculture Rural Housing Service, but offer more flexibility on eligibility.
Credit Unions Consider More in Credit Decisions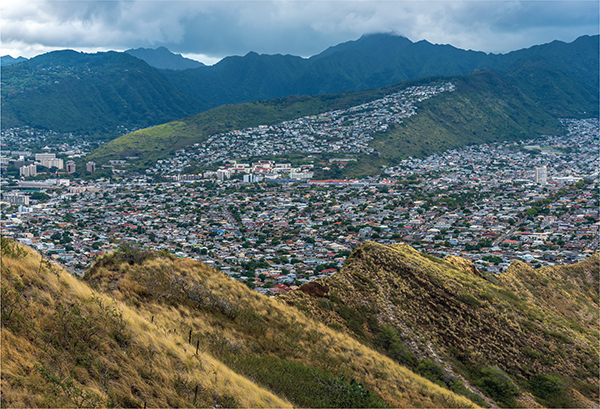 Some financial institutions may consider this type of lending risky. In the wake of the Great Recession 10 years ago, many lenders have shied away from readily extending credit. However, credit unions are in the unique position to assess their members' entire situation and make lending decisions based on more than a set of numbers.
In Hawaii, for instance, multi-generational households are much more common. It's not unusual for grandparents to chip in on the mortgage payment along with their children and grandchildren. We take situations like this into account when considering mortgages for our members.
Additionally, at Hawaii State FCU, we often work with members who have been with us for years, or who come from a family of members. On an island, we're all a part of the same community. The level of trust and commitment we provide our members is reciprocated – a NerdWallet analysis from earlier this year indicated that Hawaii residents prefer local lenders. Hawaii and South Dakota were the only two states where the top five lenders were local institutions, according to 2015 data from the Home Mortgage Disclosure Act.
Most importantly, credit unions have a duty to serve their members responsibly. Hawaii State FCU's first-time homebuyer program has helped members meet the requirements needed to finance their first home, not through risky lending practices, but by working closely with members to establish reasonable monthly payments and affordable loan terms. We refer our members to the Hawaii Home Ownership Center, which provides resources and information to help them understand the financial responsibilities of homeownership. And if members do fall on hard times, we work with them to modify payments, rather than foreclose or sell their loans to predatory collectors.
Since launching our first-time homebuyer program in 2014, Hawaii State FCU has financed more than $329 million in mortgage loans, putting homeownership in reach for hundreds of Hawaii families and increased membership nearly 20% in three years. Focusing on the core values and philosophies that many credit unions share – offering low rates, working with members and serving them responsibly – allows credit unions to compete effectively with larger national banks.
When we can better adapt to our members' needs and offer products that suit them at every stage of life, we as credit unions leverage our unique strengths and gain an edge over other lenders.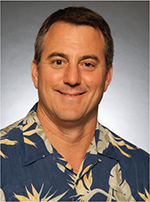 Andrew Rosen is President/CEO of Hawaii State FCU. He can be reached at 808-447-7810 or andrewr@hsfcu.com.