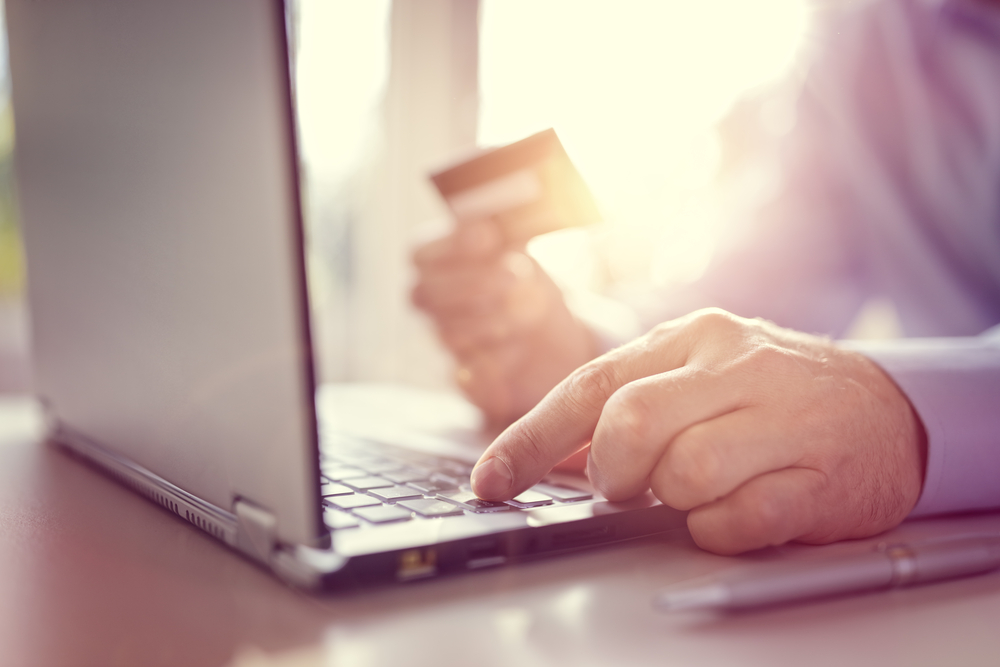 Following four consecutive quarters surpassing five billion electronic payments each, overall ACH network volume in 2016 reached 25.6 billion transactions and $43.7 trillion transferred, according to NACHA — The Electronic Payments Association.
This represents an increase of 5.3% over 2015 volume for the Herndon, Va. association and is the third consecutive year in which volume grew by a billion transactions or more over the previous year. Transfer volume over the ACH Network increased 5.1% compared to 2015.
"2016 marked a significant year for the continued evolution and growth of the ACH Network," Janet O. Estep, president and CEO of NACHA, said. "With the implementation of Same Day ACH, we have added to the robust capabilities of the network, now enabling not only next-day payment capabilities, but same-day capabilities as well. The added attribute of speed provides additional flexibility and options to a system that has the capacity to process credit and debit transactions, payments and robust information together, domestic and international transactions, business and consumer payments, and more."
Estep provided a breakdown:
Same Day ACH credits launched in September of last year was responsible for more than 13 million credit transactions totaling nearly $17 billion. Same-day Direct Deposits made up 52% of Same Day ACH volume; business-to-business (B2B) transactions made up 32% of Same Day ACH; person-to-person (P2P) payments constituted 13.5% of same-day volume; and consumer bill payments made up the remaining 2% of Same Day ACH volume.
Credit and debit transactions: In 2016, the ACH Network processed almost 12 billion debit transactions, which constitute 58% of overall ACH Network volume. Credit transactions, also grew by more than 5% in 2016.
B2B payments transaction use was not only strong among same-day transactions, but traditional ACH transactions as well. B2B credit payments grew significantly with corporate trade exchange credits increasing 5.6% and cash concentration and disbursement credits by 5.1%. Additionally, more than 2.1 billion addenda records transferred over the network through CTX and CCD transactions, an increase of almost 9% over 2015.
Direct deposit via ACH and P2P: In 2016, the network transferred 6.1 billion direct deposits, an increase of 5.1% over 2015. Direct deposits now make up 30% of overall ACH volume. P2P payments, a WEB/online credit payment, saw growth as well. P2P payments increased 38.5 to almost 79 million transactions.
Online payments: In 2016, the ACH Network transferred 4.6 billion WEB debits or online transactions, marking an increase of 12.7% over 2015. Combined, WEB credits and WEB debits make up 23% of overall ACH Network volume.
Concurrent with the release of 2016 ACH volume information, NACHA also announced the Top 50 Originating Depository Financial Institutions and Receiving Depository Financial Institutions in 2016.
The Top 50 ODFIs originated 17.6 billion ACH transactions, accounting for 94.3% of ACH Network commercially originated volume. The Top 50 RDFIs received 11.8 billion ACH transactions, accounting for 58.2% of ACH Network received volume.
Bank of America topped the receiver list with 1,151,667,483 in credits and 881,885,455 in debits for a total of 2,033,552,938, a 7.2% increases; Navy Federal Credit Union, the number 15 RDFIs, was the top credit union with 127,175,957 debits and 88,861,104 in credits for a total 216,037,061, a 14.8% increase.
The number one originator was Wells Fargo with 3,116,127,641 debits, 1,764,941,267 credits, totaling 4,881,068,908, a 7.8%. No credit union ranked in the top 50 ODFIs.