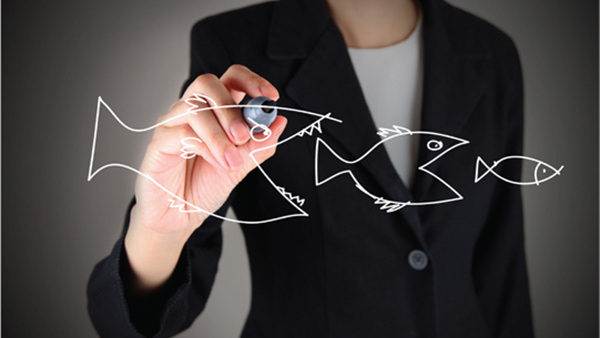 The $689 million Marine Credit Union in La Crosse, Wis., signed an agreement Tuesday to buy five retail branches of the $2.6 billion Bank Mutual Corp. in Milwaukee.
Although financial terms of the deal were not disclosed, the deposit and loan relationships are $52.6 million and $13.2 million, respectively. Marine will continue to serve about 3,000 bank customers who will become members, increasing the credit union's membership from 60,302 to more than 63,000.
The proposed sale, which is expected to close in the third quarter pending regulatory approvals, includes one branch in Kenosha, two branches in Racine, and two branches in Sheboygan.
The acquisition of the bank branches will help Marine continue its growth strategy and give it a local market presence in Kenosha and Racine where it has no branches. Currently, the credit union operates 14 branches and seven loan production offices in Wisconsin, according to its website.
David Baumgarten, president/CEO of Bank Mutual, said the sale of the branches will enable the bank to continue to improve its efficiency and allow it to reinvest in financial tools and technology to meet customer expectations.
Since 2011, Marine has opened nine new offices in the last 12 months, including four in Iowa. The credit union also operates a branch and loan production office in Minnesota. The Wisconsin cooperative also has grown its workforce from 277 in 2011 to 423 today.
2016 marked the credit union's sixth consecutive year for record growth, income and service. It ended last year in the top 5% of credit unions nationwide, exceeding other credit unions in asset growth, loan growth and profitability, and nearly doubling its capital growth, according to Marine.
"Our growth is a product of a consistent commitment to a clear strategy. We are particularly focused on 'serving the underserved' – providing solutions to the people who are turned away by other financial institutions," Marine President/CEO Shawn Hanson said in a prepared statement last month that announced the credit union's growth milestones.
In regard to the bank branch acquisition, Hanson said Marine is looking forward to providing financial services to all members of the Kenosha, Racine and Sheboygan communities, including those with past financial challenges.
Hanson joined Marine after its merger with Advantage Credit Union in La Crosse, Wis., in 2006. As the former CEO of Advantage, he led the two organizations through large mergers. Since then, he has grown Marine by more than 130%, including the completion of four more mergers, the creation of more than 200 jobs and an expansion into the Milwaukee, Fox Cities, Eau Claire, Wis., Des Moines, Iowa and Quad Cities markets.