This past week, eight credit unions and CU Members Mortgage announced new hires and board elections. Plus, one credit union mourned the passing of a long-time member and leader.
WEST
The $16 billion BECU in Tukwila, Wash., hired Melba Bartels as CFO, effective May 1, 2017. She will oversee BECU's accounting and treasury teams. Bartels currently serves as CFO and senior EVP at HomeStreet Bank in Seattle. Since 2015, she has been responsible for all aspects of financial management within HomeStreet Bank with an asset base of more than $6 billion.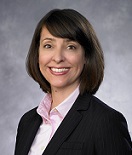 The $650 million Clark County Credit Union in Las Vegas hired a familiar face – former credit union controller Tina Rice rejoined the management team. She will be responsible for creating efficiencies within the mortgage department, from maximizing software utilization to identifying breakdowns in processes and implementing improvements. Rice was previously with CCCU for 14 years. She returns to the credit union after completing her master's degree in accounting.
EAST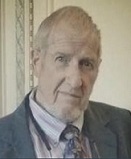 The $583 million Align Credit Union in Lowell, Mass., lost a member, friend and leader earlier this month when John J. Crowley passed away. He was a member of Align's board of directors for more than 30 years and helped steer the direction of the credit union, sitting on several committees and chairing two. Born and raised in Salem, Mass., John graduated from Salem High School and served his country in the United States Army with an honorable discharge in 1959. He was employed by Verizon for 39 years before retiring.
SOUTH
The $214 million Orlando Federal Credit Union in Orlando hired Sharon Barry as vice president of marketing. Barry most recently served as marketing manager with AAA Financial Services. Prior to that, she spent more than a decade working within the credit union industry. The $3.8 billion Space Coast Credit Union in Melbourne, Fla., promoted Michelle Ashley (pictured) to director of retail services. In her new role, Ashley will be responsible for the management of SCCU's 13 branches and membership in Broward and Palm Beach County. Ashley joined the credit union in 2007 as Manager of the Pines Hiatus branch. In this position, she built and led a team of high performing professionals.
The $1 billion Firstmark Credit Union in San Antonio, Texas hired Kayvee Kondapalli as chief information officer. The 15-year credit union veteran will oversee the organization's information security, technology infrastructure, core banking programing and operations, digital services and payment systems. Kondapalli joins Firstmark after serving as the chief information officer at the $1 billion Scott Credit Union in Edwardsville, Ill.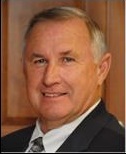 At the $1 billion SAFE Federal Credit Union in Sumter, S.C., members returned two incumbent members to the board of directors and added one new member in the annual board election. Paul Holder (pictured) was re-elected to the board. He has been a board of directors member since 2005 and a member of the credit union for 36 years. He is a retired public relations representative for Farmers Telephone Cooperative and is active in local civic organizations. Kay Oldhouser Davis was re-elected to the board. Davis has been on the board of directors since 1998 and has served as chair for several terms during that tenure. She is a retired University of South Carolina Sumter academic administrator and faculty member, and is also active in a number of local civic and charitable organizations.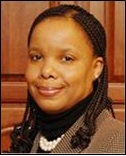 Melinda Carr was newly elected to the board. She has served on the SAFE supervisory committee since 1995, and works as a physician's assistant at Sumter Family Health Center. Carr moved into the board of directors seat previously held by Helen Smith (pictured), who retired from the board this year after 14 years of service.
MIDWEST
The $497 million Notre Dame Federal Credit Union in Notre Dame, Ind., hired Zach Book as a mortgage loan originator. He is now responsible for facilitating new mortgage applications. Book has seven years of experience in the financial services industry and is a graduate of Bethel College in Mishawaka, Ind., where he earned a degree in finance.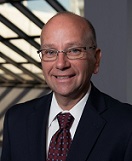 The $3 billion Teachers Credit Union in South Bend, Ind., announced two employees were elected to leadership positions with the Indiana Credit Union League. Andy Goffeney, business development officer, was elected president of the St. Joseph Valley Chapter, which covers St. Joseph, Marshall, Elkhart and Kosciusko counties.
Lindsay Wirtz, another TCU business development officer, was elected to ICUL's Central Indiana chapter. In their respective roles with TCU, Goffeney and Wirtz are responsible for identifying and developing regional business and commercial account relationships with current and potential businesses including school corporations, municipalities and non-profit organizations.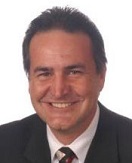 The $1.1 billion Corporate Central Credit Union inMuskego, Wis., named Danny McIntyre vice president of investment services. McIntyre will lead Corporate Central's asset liability management team in helping credit unions across the country fine-tune their balance sheets and investment portfolios for peak performance. McIntyre has 35 years of experience in the asset management liability field, 14 spent exclusively helping credit unions develop investment expertise.
VENDORS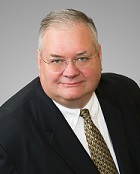 CU Members Mortgage in Addison, Texas promoted Joe Polaski to executive sales consultant for the Northeast regional area. Polaski, who has been with CU Members Mortgage since 2007, will work with credit unions, industry leagues and associations, credit union chapters and trade groups to find mortgage lending solutions to support their needs. Polaski brings 32 years of experience in sales, including various positions in mortgage lending.
Please send your People news items to Tahira Hayes at thayes@cutimes.com.