This was a tough year.
Almost immediately at the start of 2016, we lost David Bowie. The shock of that lasted months for me. On top of that, Glen Frey and Paul Kantner passed away. That was just January!
And then a few days into February, one of my favorite musicians, the founding member of Earth, Wind & Fire, died – Maurice White. I love the song " September." It's my birthday month and I've always appreciated the falsetto chorus. It's a great song!
I'm a huge music fan. I've worked in the music industry and I'm former percussionist. So, I pay close attention to what's happening in musicland.
The most devastating punch was in late April when the news broke that Prince had died. The thought of no more Prince gave me a gigantic headache. "What?! Really? There's no way!" My brain couldn't grasp the fact that Prince was dead. My thoughts were mixed together with "Purple Rain," "Darling Nikki," "1999" and the fantastic "Love Symbol Album." It was a music tragedy! Like Elvis' death was for my aunt. She bawled.
For me, Prince pushed all the buttons as a teenager – great rhythm, crazy lyrics, being different, rebellion and sex. Now, gone.
This was a tough year.
Turns out those strings of deaths of brilliant musical talents earlier in the year was just a dark distraction from some pretty ugly things happening around us. It was like racism, sexism, homophobia, politics and financial issues were all turned up to a grotesque volume.
Brexit, our recent election, Italy.
There's now talk of "impounding remittances" by the incoming administration. And no one knows what's going to happen with regulations. Remember all of those nominations for the Supreme Court, the NCUA and other entities? With both houses of Congress gone for the holidays, those nominations have all expired and we're left with another bag of uncertainty.
2016 made up its mind early on to not give us what we wanted – clarity, certainty and a path. Nope. Instead, 2016 handed us a shovel to bury the dead and to dig out from the piles of anger and ugly we continued to find just underneath the surface of our everyday lives and work.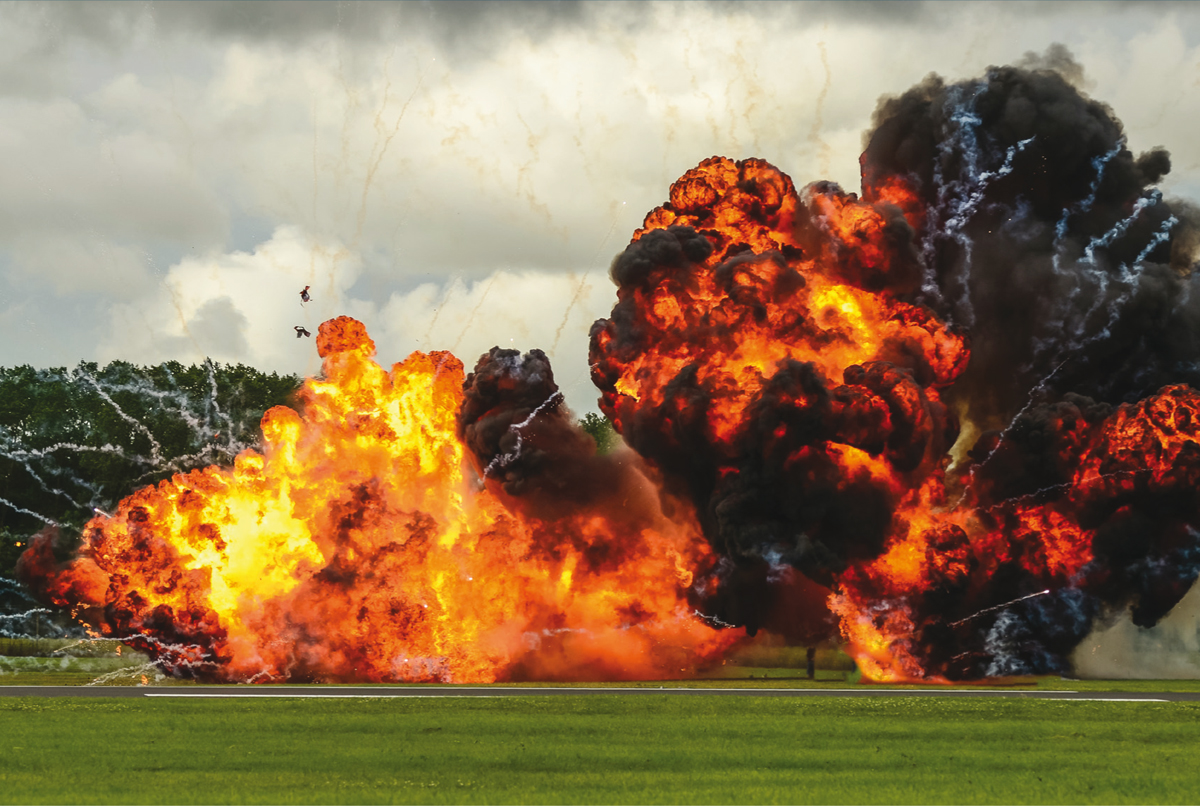 Police shootings, mistrials and now fake news.
The progression of this year has the momentum of a flywheel nudged into motion by something I can only describe as unpleasant. And now that flywheel has us strapped to it like the most grueling spin class and the headset-wearing instructor won't stop yelling at us.
This was a tough year.
I know, it sounds like I'm this brooding teenager who's been listening to The Cure's "Disintegration" album.
We need a break. And we need to take control over the good that we are able to do for this industry we love. We need to feel the sunshine coming back into our work and our lives. In order for that to happen, I propose the following:
Reset. However 2016 worked out for you, now is the perfect time to press the reset button. Cancel any unnecessary meetings. Take a different route to work. Buy a new pair of pants. Whatever it takes to knock you out of your normal pattern and reset your vision of your credit union day.
Engage. Your members are with you for a reason. It could be your rates, convenient locations, free coffee and/or your principles as a cooperative financial institution. There are new opportunities inside any of those reasons to engage and connect with your members and others in the industry.
Love. Bring in more compassion and empathy for your members. Recently, empathy has turned into "understanding people's pain just enough to get something out of it." I'm talking about listening, hearing and finding that common spot to stand on side-by-side with your members.
Regulation and compliance changes are like Tuesdays. They just keep coming and you can't do much about them except complain or adapt. To that point, CU Times is making a strategic editorial effort in 2017 to help your credit union better understand and digest these changes that will be coming out of Washington. From what we're hearing, it's going to be a lot of new information.
I say all of that because at CU Times we are working on resetting, engaging and loving our readers in 2017; because together we make each other better. We are developing new sources and new ways of connecting the news to you.
You're going to notice a lot of changes coming up in 2017. As you've seen in 2016, the news giants imploded, became lazy and put faith in what used to be trusted sources. Those sources (polls, data-driven organizations) made some historical blunders and assumptions. We cannot follow the same assumptions we once had and we will dig deeper to deliver you information you can trust.
What will your next move be in 2017? Because if you're waiting for the dust to settle from 2016, you could be left behind by the storm that's expected to come next year.
I need to end this by mentioning a few other notable losses that gave me and many others pause: Alan Rickman (Snape), Abe Vigoda (Fish), Patty Duke, Doris Roberts (Marie), Gary Shandling, Mohamed Ali (The Greatest of All Time), Morley Safer ("60 Minutes") and Gene Wilder (Dr. Frankenstein).
This was a tough year.