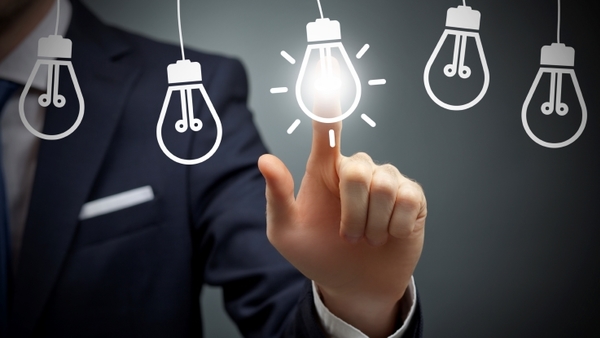 The DOL fiduciary rule is likely to be a disruptive force within the insurance and financial industries during the next several years. Panelists during a session Sept. 26 at the Insured Retirement Institute's Vision annual conference in Colorado Springs, Colo., explored some of the possible outcomes of the rule.
While industry players are still absorbing the language and nuances of the rule as well as the practical impact on their operations, the potential for class-action lawsuits was top of mind for panelists.
"Trust me, they will come," Bernie Gacona, SVP and director of annuities for Wells Fargo, said.
"We've definitely got litigation in mind," David Rauch, COO and general counsel for Annexus, said. "We're thinking of ways to insulate us and our partners from class-action liability, which is potentially huge. It's going to take a number of years before we know if we made the right decisions."
Those lawsuits will encompass not only the products and advice that are given, but also the omitted products and advice, Rauch said.
But the potential for litigation should not paralyze the industry to the point that it misses an opportunity to think broadly in terms of client relationships, Stephen Truso, SVP of U.S. Bancorp Investments Inc., said. Advisors should focus on broad themes with clients, including discussing long-term care needs and retirement income planning, he said.
"If we can show on paper that we've captured the goals of our clients and put a plan in front of them, and that we are executing against that plan, we are OK," Truso said. "My fear is that we will tend to shift to single solutions and miss an opportunity to get in front of customers and fulfill their full breadth of need."
The panelists universally agreed that 2017 is shaping up to be a rough year as the rule's first deadline approaches in April.
"As an industry, we are going to see a big hit to anything other than managed money solutions," Truso said. "That's the big winner."
Paula Nelson, head of annuity distribution at Global Atlantic Financial Company, said a major sales disruption is likely after the April 2017 compliance deadline, and possibly sooner. "Advisors are feeling anxious about how to sell these products," she said. "It's a pretty comprehensive rule that impacts virtually everyone who talks to a retiree."
Gacona said the annuity industry will face a difficult year in 2017 but expressed hope that by 2018, the industry will begin to experience a resurgence.
Rauch also predicted a downturn in 2017 for annuities, but perhaps not as big of a hit on the fixed index annuity market as some have predicted. By 2018, the industry will find a new comfort level and growth will resume, he predicted.
Product design is likely to change in the wake of the DOL rule, with a shift away from gimmicks designed to sell products toward more simplified and homogenous products, the panelists said.
"I do think this is a sea change," Gacona said. "For us, we've always taken the approach that we want to make things a little more simplified for clients. The more things you have to explain to a client about a product, and the longer you have to go on in terms of explaining, the more apt you are to lose that client."
Gacona said Wells Fargo has been streamlining indexed products to create simplicity by limiting choices in indices, credit exchanges and commission options over the past several years with good results. The company plans to do the same with variable annuities in the future.
"It's music to my ears, hearing simplifying is what we'll need to address regulatory upheaval," Nelson said. "It allows us to highlight the value of products without highlighting the features."
Any hope for a delay in the DOL rule deadlines emerging from ongoing lawsuits would have to come soon to make a difference for the industry, Truso said. If a delay is handed down in January, most industry players will be too far down the tracks in terms of implementing change to comply with the rule for a delay to be meaningful, he said.
Originally published in LifeHealthPro. All rights reserved. This material may not be published, broadcast, rewritten or redistributed.