In addition to new hires and promotions, credit unions in the West announced new board members and a CEO in the Midwest retired after 40 years of service to the credit union movement.
EAST
Bryan Eichenbaum was named vice president of consumer lending for the $1.5 billion American Heritage Federal Credit Union in Philadelphia. He previously served as vice president of sales and lending for the $327 million United Teletech Financial Federal Credit Union in Tinton Falls, N.J.
The $421 million Dover Federal Credit Union in Dover, Del., promoted Donna L. Kiscaden to vice president of finance. With 28 years of management experience in the financial services industry, she served most recently as controller for Dover FCU.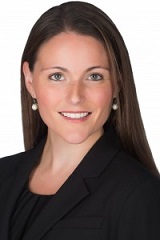 The $659 million Liberty Bay Credit Union in Braintree, Mass. hired Jill Amato (pictured) as vice president and director of corporate communications. Prior to joining Liberty Bay CU, she spent 12 years at Boston Private Bank & Trust Company where she held multiple roles in the marketing department.
Michael Hey was promoted to a branch manager position at the $405 million People's Credit Union in Middleton, R.I. He was hired as a teller in 2011 and advanced to assistant branch manager in 2013.
MIDWEST
David J. Chambers, president/CEO of Lenco Credit Union in Adrian, Mich. recently retired after 40 years of service. Chambers was hired in 1975 as the manager and Lenco CU's first employee. He grew the cooperative from 750 members to nearly 7,000 members and assets from $400,000 to more than $71 million.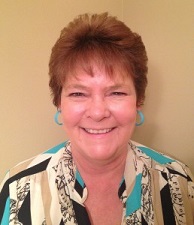 Cynthia LeBrun (pictured) was appointed chief operations officer at the $82 million Incenta Federal Credit Union in Englewood, Ohio. She previously worked at the $391 million Universal 1 Credit Union in Dayton, Ohio, where she served as associate vice president of member service centers for three years.
Laurie Leciejewski was named branch manager at the $801 million SPIRE Credit Union in Falcon Heights, Minn. She previously served as a branch supervisor and started as a teller at the credit union 22 years ago.
Leora King joined the $215 million Fort Community Credit Union in Fort Atkinson, Wis. as a money management services representative.
WEST
Mendell L. Thompson, president/CEO of the $303 million America's Christian Credit Union in Glendora, Calif. was inducted into the National Council for Adoption Hall of Fame in November in Washington. He was recognized for his leadership in spearheading an award-winning adoption program that has resulted in nearly 1,300 children finding a home. He has also been a strong advocate for additional adoption benefits for the credit union's employees, which has earned the cooperative a top spot on the 100 Best Adoption-Friendly Workplaces.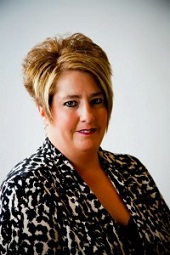 The $257 million East Idaho Credit Union in Idaho Falls, Idaho hired Tracy McCord (pictured) as its vice president of marketing. She previously worked at the $219 million Mid Missouri Credit Union in Fort Leonard Wood, Mo. where she served as senior vice president of marketing.
The $2.7 billion Redwood Credit Union in Santa Rosa, Calif. hired Scott Dykstra as a senior Small Business Administration commercial loan officer. He previously served as vice president and SBA lending business development officer at Exchange Bank in Santa Rosa.
Barbara Lloyd was named a member of the board of directors for the $140 million Landings Credit Union in Tempe, Ariz. Lloyd, a senior vice president of the Investment Services Group at NAI Horizon in Phoenix, filled the board seat vacated by outgoing board member Kent Scribner.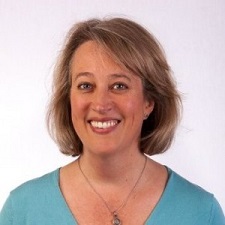 The $1.5 billion Elevations Credit Union in Boulder, Colo. appointed Kate Brown (pictured) and Dr. Natalie Baumgartner to its board of directors, expanding the number of board seats from nine to 11. Brown is the founder and president of Boulder Organic Foods LLC. Dr. Baumgartner is the founder and chief psychologist at RoundPegg, a workplace culture and employee engagement software solution.
LEAGUES
The Maryland-District of Columbia Credit Union Association named Leigh Philibosian as vice president of engagement. She holds more than 25 years of experience in the credit union industry, including two decades with the Mid-Atlantic Corporate Federal Credit Union where she served as senior vice president of marketing.
Chuck Papenfu, president/CEO of the $41 million Inland Valley Federal Credit Union in Fontana, Calif. was named board chair of the California Credit Union League, and Wally Murray, president/CEO of the $563 million Greater Nevada Credit Union in Carson City, Nev., was named board chair of the Nevada Credit Union League during the trade associations' annual meeting in November at the JW Marriott Desert Springs in Palm Desert, Calif.