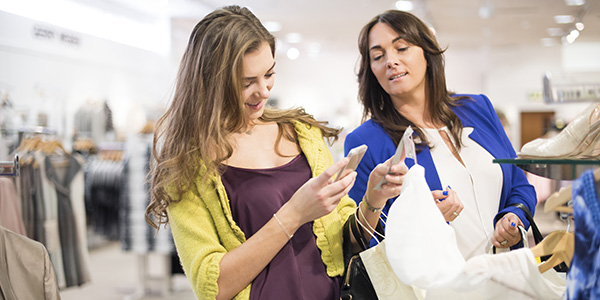 We have all experienced the allure of rewards. From complimentary airline tickets and hotel rooms to cash back, discounts and free samples of our favorite products, as consumers, we love being rewarded for our brand loyalty.
This dynamic has come to define the payment market as card providers continue to vie for our business. In fact, 80 percent of payment transactions today are made using a rewards card.
"Consumers want to feel valued and appreciated for their business, and that is how a successful rewards program makes them feel," said Andrew Gates, CEO of Azigo, Inc. and Member Rewards by CO-OP consultant for CO-OP Financial Services. "This is great news for credit unions, who are now better positioned than ever to roll out a first-class rewards program."
New Technologies Level the Playing Field
According to Gates, technology has evolved to the point where even the smallest credit union can create a rewards offering on par with that of a large financial institution. "This is because the complexity and costs of handling a database of points, running a rewards site and fulfilling the redemptions have all dropped so dramatically," he said.
Not only are credit unions poised to compete in this market, but, Gates maintained, they enjoy a distinct market advantage. "When given the choice, consumers overwhelmingly support local businesses, and they do this with pride," he said. "This is where credit unions really shine and is a message they should amplify. As a local, community-focused financial institution, your credit union is better connected in the community than a big bank and enjoys much greater community loyalty as a result."
Bringing Local Businesses On Board Is Key
To leverage your ties to the community, Gates cited the importance of involving neighborhood businesses in the program – and to partnering with a technology provider that can support this paradigm.
"The most advanced technologies today make it possible for you to include a wide range of merchant-funded rewards options, from the likes of Target and Staples – as well as from that mom-and-pop restaurant down the street – in order to personalize rewards for your members," Gates said.
Gates also emphasized the importance of making rewards easy for members to earn, track and redeem. "Remember that the member experience you provide is not necessarily being compared to that of other credit unions or even banks," he said. "Your members are used to the way Amazon and Netflix applications look and feel, so your app needs to be just as effortless."
Especially on mobile devices. "Mobile is vitally important, but that doesn't mean it has to be complicated," Gates said. "New, responsive web technology, which recognizes a device's screen size and adapts web content accordingly, allows you to properly present rewards information regardless of the device – without building a native mobile app."
On the Horizon: Gamification
Gates pointed out that rewards technology is advancing quickly, with gamification emerging as the next big thing. "Gamification allows you, for example, to set the program up so that whenever your members shop at three different local businesses during the same week, they can unlock a new reward," he said. "This scavenger hunt approach is a fresh, engaging way to keep rewards fun and experiential for the member."
Once your rewards program is in place, Gates had one key piece of advice: Market it. "Even though everyone knows who Coca-Cola is, millions of advertising dollars are spent each year making sure Coca-Cola stays top of mind," he said. "Credit unions and smaller businesses are often hesitant to spam somebody, but it's not spam if the right message and content are being provided to a receptive consumer."
He continued, "People love rewards. So while you are promoting your rewards program, your rewards program is out there promoting you. It's arguably one of the most effective marketing tools you have."
To discover how versatile and competitive a credit union loyalty program can be, explore the capabilities of Member Rewards by CO-OP.