Growth can be easily identified providing the parameters of measurement are clear. But growth within the credit union movement is measured in service, and when it comes to the number of credit unions providing that service compared to the number of members served, less is definitely more.
The number of credit unions has declined drastically in the past 25 years, while the number of members served has risen precipitously. All other things being equal, U.S. credit unions have made significant strides in the past quarter of a century.
Click image to enlarge…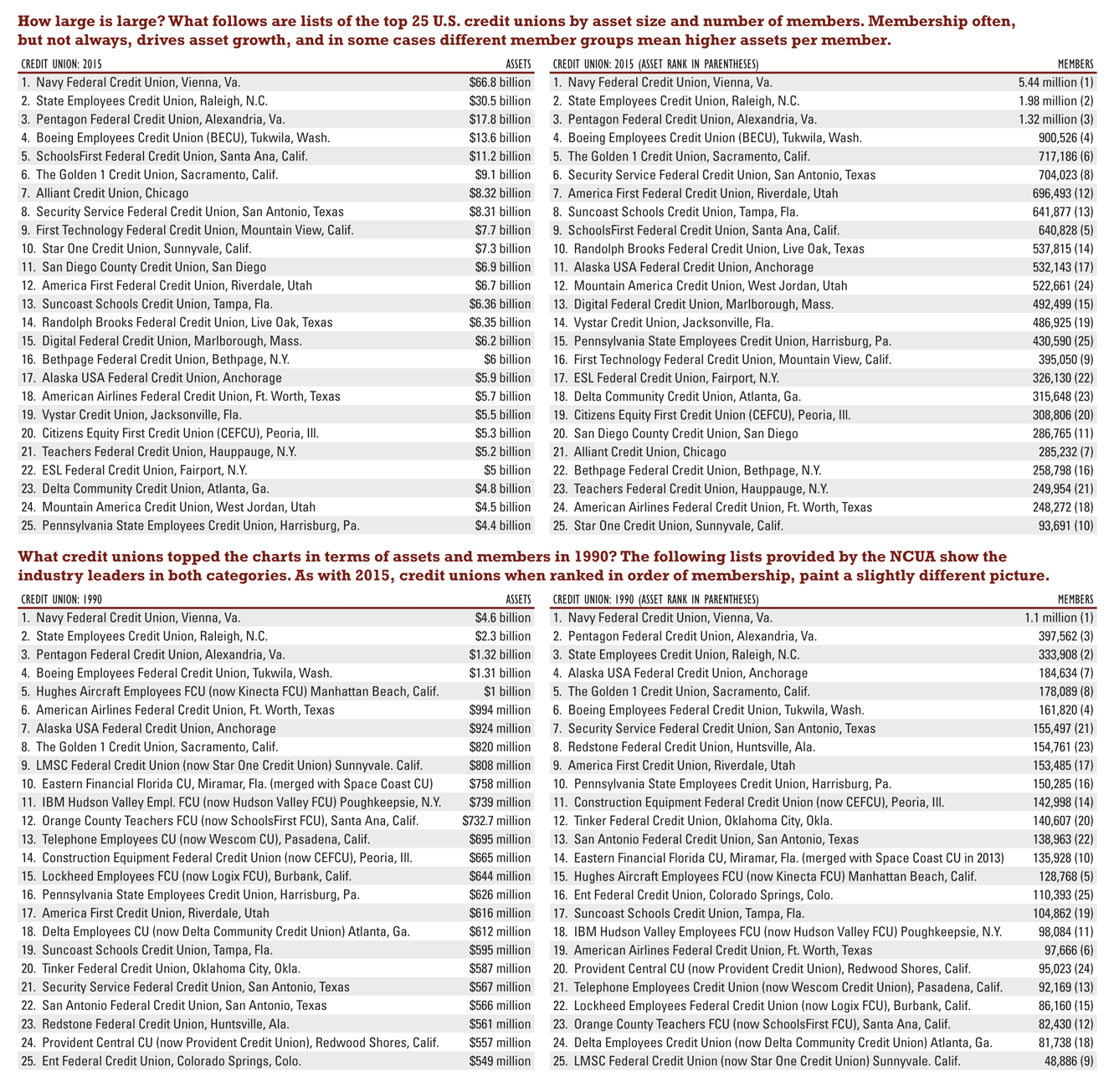 In 1990, 12,861 natural person federally insured credit unions served 55.6 million members, according to data collected by the NCUA. At the end of Q1 2015, there were only 6,206 FICUs, but they collectively served just shy of 100 million members nationwide.
The institutional decline of 51.7% since 1990 was easily outpaced by member growth of 79.6% during that same period, according to NCUA figures. And the number of members continues to grow.
Based on U.S. Census data, it wasn't just the increase in population growth that drove credit union member growth. On July 1, 1990, the U.S. population totaled 249.6 million people. As of April 1, 2015, the population has grown to 320.6 million people, approximately a 28% increase.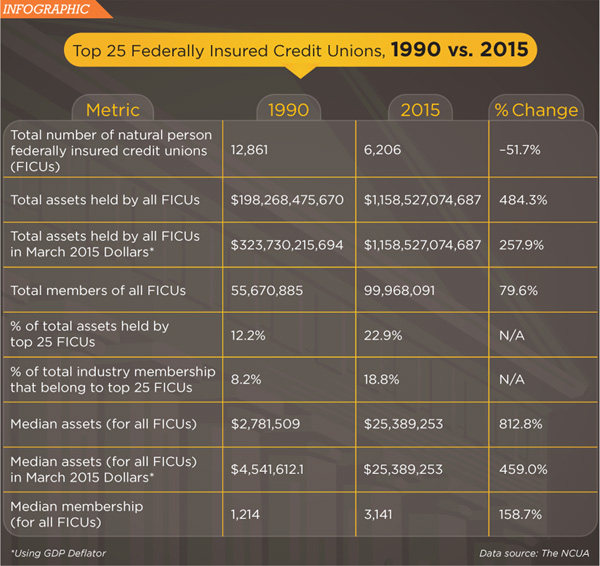 The disparity between population growth and credit union member growth means fewer credit unions were doing a better job serving more members than ever before. Other financial metrics over the past 25 years also bear this out.
Total assets held by FICUs in 1990 were $198.3 billion, or $323.7 billion in 2015 funds. At the end of Q1 2015, total assets equaled almost $1.159 trillion, an increase of 484.3% when compared to the 1990 dollar amounts or 257.9% when comparing current equivalent value in today's funds.
Total assets held by the top 25 credit unions today equal 22.9% of the total, compared to just 12.2% in 1990. In terms of members, the top 25 credit unions today serve 18.8% of all members, compared to just 8.2% in 1990. The top 25 continues to increase in size, power and influence compared to its predecessors 25 years ago.