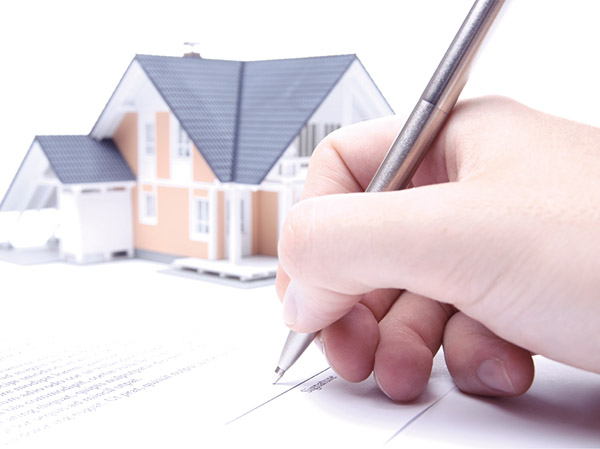 Credit unions in some markets should consider offering low or no down payment mortgage loans if they do not already, a recent report from RealtyTrac suggested.
The report showed that mortgage lenders made more than 27% of this year's first quarter mortgage loans with a down payment of less than 3%.
The Irvine, Calif.-based firm said this was a percentage point higher than the end of 2014 and the highest since the second quarter of 2013. The firm added that low down payment loans accounted for 83% of loans insured by the Federal Housing Administration and 11% of conventional loans in the first quarter of this year.
RealtyTrac reported the average down payment in the first quarter for FHA loans was $7,609 while the average conventional down payment came in at $72,590 and the average overall was $57,710.
RealtyTrac Vice President Daren Blomquist put the phenomenon squarely in the context of the higher scrutiny that faces many borrowers seeking a mortgage and, conversely, can help more lenders feel more comfortable with financing loans with lower down payments.
"I think the pendulum had swung too far toward taking risks with underwriting and now that it has swung back more the other way, people are able make to lower down payments in more cases," Blomquist said. "That and lower premiums for FHA insurance are helping bring more first time home buyers into the market."
He explained, "Down payment trends in the first quarter indicate that first-time homebuyers are finally starting to come out of the woodwork, albeit gradually. New low down payment loan programs recently introduced by Fannie Mae and Freddie Mac, along with the lower insurance premiums for FHA loans that took effect at the end of January are helping, given that first-time homebuyers typically aren't able to pony up large down payments. Also helping tilt the balances toward first time homebuyers in the first quarter is less competition from the large institutional investors that have been buying up starter home inventory as rentals."
To further the point that tighter underwriting standards have led to safer mortgage lending, Blomquist pointed out that foreclosure rates on mortgage loans since the new underwriting standards came into effect have been below historic norms and that lenders were not making enough loans.
"Such low foreclosure rates make it seem like lenders may still not be making enough mortgage loans," he observed.
Low or no down payment loans got a bad reputation for helping to fuel the housing bubble that led to the Great Recession, but Realtors and mortgage brokers contacted for the report pointed out that the factors which made low down payment loans so risky have largely vanished.
Read more: Some industry experts applauded the trend …
"The dangers of interest-only, negative amortization, and low, low credit score loans are not a part of today's low down payment loan programs," one mortgage broker in the Reno, Nev., market said. "These are the components that got buyers in trouble during the severe downturn. Without those types of high-risk components, low down payment loans are a sound strategy."
In addition, some applauded the trend.
"While it's good to see that the share of low down payment loans is gradually increasing, we're concerned that many new buyers are unaware of options available to significantly reduce their down payment," Rob Chrane, president/CEO of Down Payment Resource, an organization that helps borrowers find down payment assistance, said. "Across the country, down payment program help averages almost $12,000. Even if a buyer has saved the minimum down payment, these additional benefits go a long way toward helping reduce out-of-pocket down payment and closing costs."
"Researching available low down payment loans and programs can make a material impact on a homebuyer's finances for years to come," Chrane continued. "These programs can be paired with FHA or conventional first mortgages. Homebuyers can ask their Realtor and lender if they work with the state and local housing finance agencies that provide these programs."
According to RealtyTrac's county analysis, six of the top twenty counties for low down payment mortgage lending were in California, two were in Florida and three were in New York. However, others were scattered widely around the country, suggesting that pockets of strong real estate values were in turn helping drive lower down payment lending.
So if a credit union is located in one of the counties where other lenders have begun offering low down payment mortgages, should the cooperative go along, if only to compete?
Tracy Ashfield, a leading mortgage consultant and founder of Ashfield and Associates, pointed out that many credit unions that offer mortgages already offer loans with less than a 5% down payment and that some, including the largest, Virginia-based Navy Federal Credit Union, offer no down payment loans.
However, those that do not yet might consider it, she added.
"Down payment continues to be the key barrier for homebuyers," Ashfield wrote in an email. "Yes, credit unions hoping to serve the first-time homebuyer market should consider all options to provide low down payment loans. For those who do not have the capacity to hold these loans on their balance sheets, [the] FHA, Veterans Administration and now the conventional secondary market have programs."