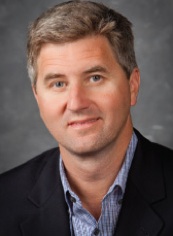 We are all familiar with the unflattering descriptors that annoyingly stick to millennials: ungrateful, entitled, lazy, and self-obsessed. Most of these stereotypes have been debunked. At the very least, they are debatable.
However, lenders of all stripes, especially auto lenders, should take note of the two things we know to be true regarding these Americans born between 1980 and the mid-2000s.
To begin, millennials are a giant, growing group. They are the largest, most racially diverse and most educated generation in the U.S. right now. They make up a third of the country's population and approximately 80 million of them fall between the ages of 18 and 34. In 10 years, they will comprise 75% of our nation's workforce.
Secondly, they will be buying cars and borrowing to do so. The key here is that it will be during their own timeframes and on their own terms.
A recent Deloitte study found that 61% of millennial consumers expect to buy or lease a car within the next three years. Almost 23% expect to purchase or lease in the next year.
As we consider the opportunities that exist with this generation, let's examine millennials and their auto lending habits more closely.
A Very Narrow Generational Gap
The generation gap between millennials, also known as Gen Y, and their predecessors in Gen X, is much narrower than you might assume. In our own extensive research, we have learned that millennials' overall financial profiles track very closely to Gen Xers'.
Regarding stability, millennial borrowers change phone numbers, bank accounts, addresses and employers at roughly the same rate as Gen Xers. Considering their time in the work force has been shorter, it is no surprise that they earn about $800 less per month. When it comes to borrowing money, however, we've found that millennials are only borrowing about $120 less than Gen Xers.
Where we really see a congruent pattern between the generations is in car buying. According to a J.D. Power study, last year, millennials accounted for 26% of the new vehicle retail sales while Gen Xers made up 24%. What's worth noting is that the study also stated that millennials' overall car buying is on pace to increase another 17% when the 2014 numbers are tallied.
They Will Buy Cars, Just Later
We have established that millennials will be buying cars, but it is also important to understand that for that generation, the auto purchasing process will be just that, a process. Right now, buying a car seems out of reach for many of the younger members of the segment. College graduates face an average debt of $29,400 upon graduation, a fact that obviously weighs heavily in their financial plans. The good news is that millennials exhibit an unfailing optimism about their finances. Seventy-nine percent of them expect to be better off financially over the next decade.
When they are ready to buy, millennials will simply take longer to actually purchase. On average, millennials spend 100 days shopping while 45 to 54-year-olds spend 82.
Under the Radar, Not Off the Market
The last point to consider regarding millennials and their auto lending habits is that many of them are simply 'underbanked,' meaning that they have existing banking relationships, for example, a checking account, but for various reasons, lack traditional credit options.
This does not mean that they are auto lending long shots. In fact, we have found that they hold steady jobs, and in some cases, for major corporations. They simply choose not to use traditional credit lines. Instead, they migrate more towards alternative financial services available online or through mobile channels that are more efficient, faster and convenient lending processes than traditional banking options.
The bottom line is that millennials are buying cars, and they're a much surer bet than you might realize. If auto lenders are to capture this ripe segment, however, they must be prepared to slough off the stereotypes.
Greg Rable is CEO of FactorTrust. He can be reached at 1-866-910-8497 or grable@factortrust.com.