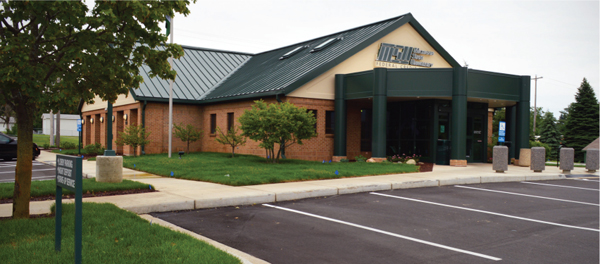 Merging with another credit union is one of the most important decisions a CEO will ever make. But what is even more critical is how the consolidation was carried out from start to finish and whether the move ultimately proved beneficial.
Credit union CEOs who oversaw mergers about a year ago took a look back at why they decided to merge and how their operations have performed.
Since its humble beginnings in 1937 operating from a desk drawer in the administration building, Michigan State University Federal Credit Union grew organically by opening de novo branches. All of that changed more than a year and a half ago.
The $2.6 billion East Lansing-based cooperative was considering building a new branch in the Charlotte area and learned the $32.8 million Eaton County Educational Credit Union, which served 3,900 members, was looking for a merger partner, according to April Clobes, EVP/COO at MSUFCU.
Like some small credit unions, Eaton County Educational was beginning to experience some challenges with earnings and not being large enough to manage the onslaught of new regulations and provide technology-based banking products and services sought by members.
Even though MSUFCU had never conducted a merger with another credit union, it was willing to pursue the opportunity because it met four basic requirements, Clobes said.
First, the merging credit union would benefit members by giving them greater access to MSUFCU and give Eaton County Educational members a broader range of products and services. Second, the cooperative was located in an area with the potential to attract new members. Third, the credit union was financially sound, and fourth, the cooperative had a strong connection in the way it serviced members and treated employees.
"At the time, Eaton County Community seemed liked a good strategic and cultural fit," Clobes said.
The ROI numbers proved that it was. After the April 2013 merger, MSUFCU paid $2.4 million to renovate and reopen Eaton County Educational's branch, pictured above. Membership within a 10-mile radius of the renovated Eaton County Educational branch grew from 2,193 to 4,861, generating 1,067 new loans worth nearly $10 million, according to MSUFCU. Deposits at the branch increased from $19 million to more than $47 million. The branch also posted 1,690 new share accounts with a balance total of $8 million.
Clobes said the loan and deposit growth was fueled by a combination of current, new and Eaton County Educational members.
"When we open a new branch, the number of people who utilize it grows and all of our other numbers grow as well," she noticed. "Our remote channel delivery grows, our mobile apps grow, and calls to our call center increase."
Another anticipated benefit of the Eaton County Community merger was a quicker ROI.
Clobes estimated the consolidation, completed in April 2013, is expected to return a positive return in 2015, while a de novo branch can take up to three or four years to produce similar results.
Read more: Two more credit unions tell their stories …
Kerry Wahlen, president/CEO of the $1 billion Goldenwest Federal Credit Union in Ogden, Utah, is confident his cooperative's merger with the Utah State University Charter Federal Credit Union in Logan, Utah, will yield strong returns for years to come.
Wahlen said the merger will allow Goldenwest to tap into the growing Millennial market, which includes Utah State University's 26,000 students in addition to the cooperative's 17,000 members. The university also employs 8,000 people and boasts more than 180,000 alumni.
When the merger was completed in October 2013, the combined credit union posted assets of $994 million, according to NCUA financial performance reports. Just six months later, by the end of the first quarter this year, Goldenwest reached assets of more than $1 billion, becoming the third largest cooperative in Utah.
"The merger was made not on a basis of cutting expenses but it was a merger based on repositioning employees and increasing revenue," Wahlen said.
The goal of increasing revenue is expected to be achieved through the credit union's sales-driven culture, which Goldenwest converted to about 10 years ago.
"We've been instilling more of that sales culture in [USU Charter FCU] employees," Wahlen said. "We need to create more revenues to make up the difference of not cutting positions. I wouldn't say that we are at peak production of where we want to be, but we have made some huge growth gains in some areas and the income is building because of that."
So far this year, total loans have increased from $583 million at the end of 2013 to nearly $600 million by the end of this year's second quarter, according to NCUA financial performance reports. However, Wahlen noted the credit union had to absorb substantial merger expenses.
"We've worked through that [merger expense] and now we are growing the income streams," he said.
The $854 million Texas Trust Credit Union in Mansfield invested a lot of time and resources to instill its sales and service culture with the staff of the Arlington, Texas-based $56 million Security One Federal Credit Union after the cooperatives merged about a year ago.
"I think that the toughest part of the merger was to get the cultures aligned well and communicate extremely well with employees coming on," Jim Minge, president/CEO of Texas Trust, said. "We felt really good with the culture going in, and [though] it has been more work that I thought it was going to be, it was well worth it."
In addition to the good cultural fit, Minge decided to pursue the consolidation because it would help Texas Trust expand its market and reach its long-term goal of becoming a $1 billion credit union.
After the merger was completed by the end of 2013, Security One members signed up for more than $1.3 million in mortgage loans, according to Minge. Texas Trust also saw Security One members sign up for $700,000 in additional unsecured loans.
Direct deposits and debit cards increased by 28% and 11%, respectively. Additionally, Security One members increased their share balances from $8.7 million at the time of the merger to $9.5 million in September.
Minge said Texas Trust's growth can be attributed to Security One members confidence in the credit union.