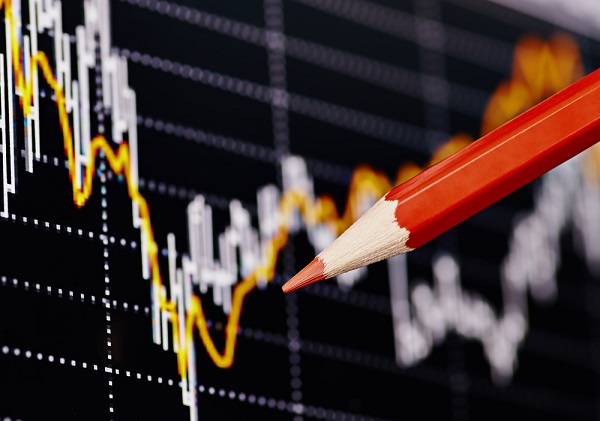 Scratch a credit union and it's likely to bleed service. But these days, many of them are scratching for alternative sources of liquidity to improve how their members are served.
An NCUA asset securitization proposal allowing qualified credit unions to bundle their loans and sell them on the securities market may provide a necessary transfusion to the movement provided enough credit unions can tap into it.
As it is currently drafted, however, the amendments to parts 721 and 741 of the Federal Credit Union Act that comprise the proposal provide a flow of new capital for only a handful of larger credit unions. As for the rest, access to additional liquidity remains anemic at best, according to some experts.
Published in the June 26 Federal Register, the proposed rule would amend the act to allow asset securitizations for all federal credit unions and for federally insured state-chartered credit unions permitted to do so by the laws of their states.
The FCUA already allows federal credit unions to sell their loans. They can exercise such incidental powers as shall be necessary or requisite to enable it to carry on effectively the business for which it is incorporated, the act reads.
The NCUA board has proposed to identify among those incidental powers the securitization of loans individual credit unions have originated, provided those credit unions has the capability to safely manage and profit from the securitization process.
Eighteen comments were submitted to the NCUA on the proposal, and while all agreed in principle with its concept, many saw a series of restrictions and stumbling blocks that would keep most credit unions from benefitting from the proposed revisions to the act.
This is the point in the story when things start to get a little bloody.
"NCUA has proposed two restrictions [to securitization] that should be amended," Cutler Dawson, president/CEO of the $60 billion Navy Federal Credit Union in Vienna, Va., wrote in his Aug. 20 comment letter. "First, NCUA has limited securitization authority to loans originated by the FCU itself. We believe it is important for an FCU to have the authority to purchase loans and put them in securitization, particularly if they are necessary to complete a pool. We recommend NCUA eliminate this restriction."
Dawson continued, "Second, NCUA has proposed to limiting retained interests to 25% of net worth. Instead of relying on an arbitrary fixed net worth limit, we believe the FCU should hold capital commensurate with the risk of these retained interests. This approach is consistent with the requirements of federal banking regulators and we recommend NCUA adopt this framework."
Wayne Bailey, chief lending officer at the $5.7 billion Alaska USA Federal Credit Union in Anchorage, raised similar questions about the proposal to limit securitization to loans originated by the credit union.
"The proposal as written does not address loans originated by a wholly owned CUSO or from a credit union's indirect lending program," Bailey wrote in his Aug. 25 letter. "We would suggest that the proposal include the expressed consent to securitize any loan made by an FCU or its CUSO."
Bailey's letter also requested clarification on how the rule will treat securitizations through programs administered by government sponsored enterprises. NCUA's proposal also did not address "cleanup calls," a method routinely used in private securitizations to repurchase remaining securities when the outstanding balances are reduced to insignificant amounts, or the use of forward hedging tools to better manage interest rate risk, he added.
Read more: Callahan's critique …
Such oversights in the proposal are not surprising given NCUA's inexperience in securities oversight, according to Chris Howard, vice president of research at Callahan & Associates in Washington.
"What's right with the proposal are the objectives that we can all agree on," Howard said. "What's wrong with the proposal is that it's about credit unions interacting with other parts of the economy. You can't bring two economic sectors together effectively when you focus on just one of them."
The NCUA's lack of experience with and authority over the securities market raises concerns about the agency's abilities to draft a rule that enables credit unions to fully take advantage of securitization in ways that will be effective, Howard said. The regulator's traditional focus on avoiding risk poorly serves the intent of the proposal, since the agency doesn't fully understand risks associated with securities.
"This is really a market driven by investors," said Jay Johnson, Callahan EVP, who coauthored an Aug. 25 comment letter with Howard. "This is not a market that NCUA is all that familiar with."
Both Johnson and Howard said they are supportive of the proposal in terms of its intent. However, all agency proposals are learning processes and, as such, the uphill curve on this one may be a little steeper than it has been for past proposals both for the agency and the credit unions it supervises.
"There was a point in the proposal in which NCUA said that this is unknown risk, but if you unpack it, you'll see that it's fundamental risk. It's nothing to be afraid of and should be dealt with head-on," Howard said.
"But they don't have a lot of experience operating in securities at this juncture," he added. "It's a learning process for them just as it will be for credit unions entering into this process."
The pair's letter, sent under the authority of Callahan Financial Services Inc., a registered broker-dealer and wholly owned subsidiary of Callahan, raised specific issues not only with the NCUA's approach, but with the viability of the proposal itself. The letter contained two sets of specific observations.
"The first covers the reasons we believe this proposal is of no practical value to the credit union movement and its member-owners despite the best of intentions," Johnson and Howard wrote. "The second offers alternative approaches in the same vein that would accomplish the NCUA's apparent objective."
The authors' criticism of the proposal has three parts, each of which significantly impairs the ability of the plan as outlined to succeed.
First, proposal does not allow credit unions to meet the demands of the primary large-scale buyers, the letter read. Callahan's research indicated that economically viable securitization programs required regular and guaranteed issuances of large blocks of securities backed by homogenous assets. An issuing entity would be required to offer a minimum of $150 million to $200 million in homogenous loans each quarter, with an absolute minimum of offerings worth $600 million per year.
Data from the NCUA indicated that fewer than 100 credit unions issued more than $600 million in new loans in total, the letter noted. Only a literal handful of credit unions issued $600 million in non-agency mortgages.
"In other words, only one or two credit unions would be able to use this new authority – as proposed – as a tool for managing interest rate risk and liquidity," Johnson and Howard wrote.
Second, the structured market itself was significantly impaired by the recent recession, according to the letter, with few transactions of any type taking place due to failures of the risk-reward factor for senior debt holders. This limits the potential for traditional securitization deals of any size.
"For the new authority to have value to credit unions, it would have to provide the ability to address these issues," Johnson and Howard wrote. "The proposed rule does not do this."
Third, all other issues notwithstanding, the superior quality of credit union assets might help overcome some of the roadblocks, the letter read. But those securitized loans being offered would require credit enhancements to assure that investors would reap higher quality benefits.
"The most widely recognized and cost effective credit enhancement is the 'buyback' or 'substitution' provision, which NCUA recognizes as 'implicit recourse' and prohibits in the proposed plan," Johnson and Howard wrote. "We understand the rationale, but believe it would handicap credit unions unnecessarily and urge NCUA to revisit the outright ban."
As possible alternatives to make the proposal viable for more credit unions and to make securitized credit unions assets more attractive to the investor market, Johnson and Howard recommended that credit unions be allowed to pool loans and cooperatively offer those pools for sale. When it comes to securitized loans, both quality and size matter, the pair wrote, both in terms of attracting investors and managing the cost and complexity of the offering.
Johnson and Howard also said that special investment vehicles could be created to allow greater credit union participation and pilot projects launched to enable credit unions to acquire skills and demonstrate the abilities to participate effectively in the secondary market. Yet, despite possible concessions, the pair was not optimistic about the future of the NCUA's proposal.
"Unfortunately, [our] research has determined that a number of secondary market opinion makers do not believe credit unions generally, or the credit union movement collectively, is capable of meeting these requirements," Johnson and Howard wrote. "Until this misperception is proven wrong through demonstrative performance, no secondary market purchaser will be able to do business with credit unions on terms that are economically attractive to credit unions and their member-owners."
The NCUA declined to comment on the responses or any aspect of the proposal at press time.
"The proposed rule is still under review by agency staff," John Fairbanks, NCUA public affairs specialist, said. "NCUA received several letters supportive of the agency's goals and offering suggestions for revisions to the proposed rule. Staff are reading those carefully as part of the review process."
Despite the criticism, Johnson and Howard are still somewhat optimistic, if only over the NCUA's intent to provide credit unions with another risk-hedging tool.
"As a draft, this proposal left a lot of room for improvement," Howard said. "If NCUA is as serious as it says it is, the agency will look for ways to make this [concept] more functional."
Johnson added, "What we would really like to see is the ability to make this not about an institution's capability, but about the credit union system's capability and for institutions to work together on these types of issues. We're small players here, and NCUA has got to understand that."