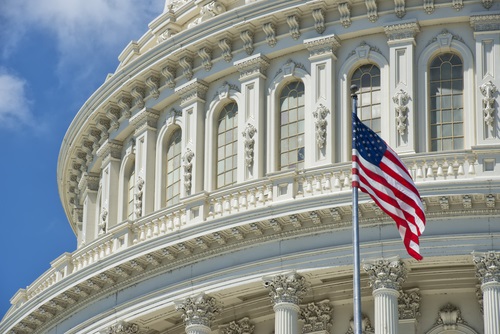 CFPB examiner Ali Naraghi told a congressional subcommittee Wednesday the bureau's enforcement lawyers discussed plans to bring actions against regulated entities prior to examiners finishing their work or even discovering a violation.
Naraghi, who works in the CFPB's southeast region of the Supervision, Enforcement and Fair Lending Division, testified along with Kevin Williams, former quality monitor in the Office of Consumer Response, before the House Financial Services Oversight and Investigations subcommittee. The hearing was the third to investigate allegations of discrimination and retaliation at the bureau.
Naraghi said he attempted to blow the whistle on what he called results-oriented exams, in which headquarters officials directed examiners to find a violation even if none occurred.
"I worked on an examination for three weeks reviewing 52 mortgage modification applications, and did not find any violation. The field manager told me that I must not have done my job right because I did not identify any violations," he said in his prepared testimony.
"Others in my team were told to expand their sample size if no violations are identified in their initial sample. This is contrary to sampling procedures of the FFIEC and prudential regulators. There is no statistically sound rationale in conducting examinations in this manner," he added.
The CFPB is the supervisory regulator for institutions with more than $10 billion in assets, which includes four credit unions.
Read more: CFPB Addressed Exam Issues
Naraghi also called the CFPB's exam procedures very inefficient, saying they take at least six weeks on site regardless of asset size, unlike other regulators that take size, risk and complexity into consideration when planning and scoping exams.
Naraghi, who came to the CFPB in 2011 from the Federal Reserve Board where he served as a supervisory financial analyst in bank supervision, said the CFPB is so inefficient, it misuses taxpayer funds. He also made allegations of cronyism and said voicing a professional dissenting opinion at odds with management results in retaliation, calling the environment a dictatorship.
During the hearing, Naraghi described how he suggested to Chief Human Capital Officer Dennis Slagter that senior management should consider consulting with experienced staff from the Office of the Comptroller of the Currency and FDIC regarding its large bank supervision program.
"If you don't like it, go back to the Federal Reserve Board," he recalled being told by Slagter.
Naraghi said he also raised concerns with the Office of Inspector General about cronyism.
"The director of my region keeps hiring his cronies," Naraghi told the committee.
Further, Naraghi claimed that between September 2011 and May 2012, 50 to 75 examiners were told to remain at their homes on the clock, because there was essentially no work to perform.
"In my opinion, this was one of many examples of wasting taxpayers' funds due to supervision management's incompetence," he said.
Naraghi said he tried to work within the CFPB's management and oversight structure, but when management started to retaliate, he filed an EEO complaint against the southeast region's management.
"I immediately became one of the targets of my Regional Director Mr. Jim Carley, and the Assistant Director of Supervision Mr. Paul Sanford at CFPB Headquarters, as a result of questioning examination management and filing a formal case about abuse and disparate treatment," he said. "They proceeded to make my professional and personal life a living hell by repeated retaliation and creating a hostile work environment."
Liza Strong, lead of labor and employee relations at the CFPB, testified last month and disputed an earlier testimony from CFPB employee Angela Martin, who claimed CFPB managers were engaging in racial and gender discrimination.
Naraghi said he is the employee Martin referred to who was called an "f'ing foreigner" by CFPB management.
Subcommittee Chairman Patrick McHenry (R-N.C.) said Liza Strong's attorney had requested Naraghi's testimony be stricken from the official record.
Naraghi claimed that Strong's office is a common denominator in the mistreatment of examiners and other CFPB employees.
"It seems like labor relations will side with management no matter how egregious their actions may have been, which has caused resentment and distrust amongst the employees," he said.
Williams told the subcommittee he was the only member of the implementation team who was not offered permanent employment or a promotion.
"Consumer response continuously touted the results I produced, and CR's management team continuously received bonuses based in part on my work," he said in his testimony.
Williams said he was a charter member in the intake unit, which came to be referred to interally as the plantation.
"There, I personally witnessed, and was the victim of, racial discrimination perpetrated by black as well as white managers. The unit was dubbed the plantation because when we started, the majority of black employees were assigned to intake, which was basically data entry," he said.
"The one Caucasian man in the intake unit who demonstrated an interest in software testing was offered a permanent detail to another group, which led to the creation of a new position for him. Someone then remarked that this looked like 'a damn plantation,' and the nickname stuck," he added.
During his time at the CFPB, Williams said he was referred to as an average employee despite being either the primary quality assurance monitor for the entire CFPB's contact center vendor.
"I listened to more calls, talked to more consumers, and read more correspondence than anyone in the agency, and yet I received absolutely no credit for my extra work," he said.