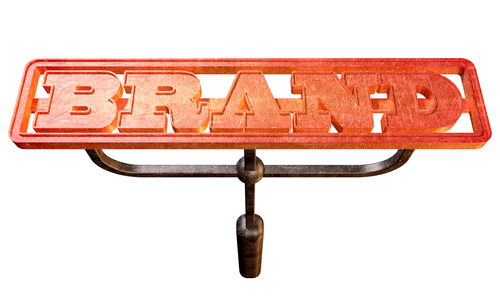 With her young son in tow, Liz Goodgold mystery shopped a branch for a credit union client whose tagline boasted that it
treats members like family.
"Can my son use your bathroom?" Goodgold asked the teller.
"No, the bathroom is for employees only," the teller replied.
"If you are in my family – guess what? – you get to use my bathroom," said Goodgold, a San Diego-based branding and marketing consultant. "The moral of this story is that the credit union (in this particular case) didn't live its brand."
Living the brand, or what some experts call authentic brand personified by employees, is a huge, untapped competitive opportunity for credit unions to stand out among financial institutions that offer the same commoditized products with lofty claims of superior service, marketing experts said.
"You need something that proves your institution is different from the others," said Matt Purvis, principal of Eugene, Ore.-based brand firm Purvis Management. "Claims of superior service are a dime a dozen. Everyone can use those words and design an attractive brand, but then what?"
What's more, credit unions mistakenly believe that a rebrand is only about changing the name, the tagline and the company colors. While those elements are important, they won't leave a lasting impression on members and prospects, Purvis said.
Goodgold, Purvis and Mark Arnold, a Carrolton, Texas-based brand expert, share their insights about how credit unions can create an authentic brand in five steps that will deliver distinct and memorable differences that can keep members loyal and attract new prospects.
Next Page: Understanding Step 1: Understanding What Authentic Brand Means
"The positioning of a brand is conjured up by managers but [it] is meaningless to consumers unless they can make sense of what the brand means," concludes a Filene Research Institute report, The Credit Union Brand: What is it Good For? The 73-page qualitative research paper looked at the challenges and opportunities of individual credit union branding.
This topic is important, the report noted, because more cooperatives are expanding from single sponsor charters to community charters, multiple employer groups, national professional groups and even virtual relationships.
Purvis believes credit unions can help members make sense of what their brand means by creating an authentic brand that demonstrates the cooperative difference. He defines this as brand animation, a term Purvis trademarked, which encapsulates the brand as an experience or the sum of the members' thoughts and feelings about the credit union.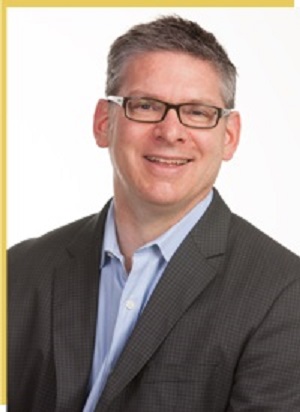 Purvis said credit unions can create their own brand animation by developing positive employee behaviors and actions that authenticates the brand as distinctive, memorable or different, which members and non-members alike will enjoy, remember or value.
For example, when Purvis was developing a new brand for the $831 million Northwest Community Credit Union in Springfield, Ore., where he served as its chief experience officer, he wanted the brand launch to coincide with something that was fun, different and memorable.
At left, Matt Purvis.
His team decided to use bicycle-powered blenders to make smoothies and other beverages at branches on Fridays. The credit union also used these unusual blenders at many other community, school and athletic events. The staff also invited people to "pedal" their own drink.
"Everywhere we could we wanted those bike blenders out there, and to this day people still mention their bike blender experience," said Purvis. "That's a dramatic example to make people see the credit union differently than what they are accustomed to at other financial institutions."
Purvis noted that credit unions do a great job on what he called the art project of the brand by working with vendors to develop new names, new taglines and to design new colors, graphics and fonts.
"But that is just the tip of the iceberg when it comes to branding," he said. "Ultimately, consumers are going to judge us based on their experiences with the brand, whether the brand is authentic by living up to its promises."
Next Page: Building Step 2: Building an Authentic Brand
When credit unions are developing a new brand, it's critical not just to involve executives and board members, but also invite the input of employees, members and even non-members, Goodgold said.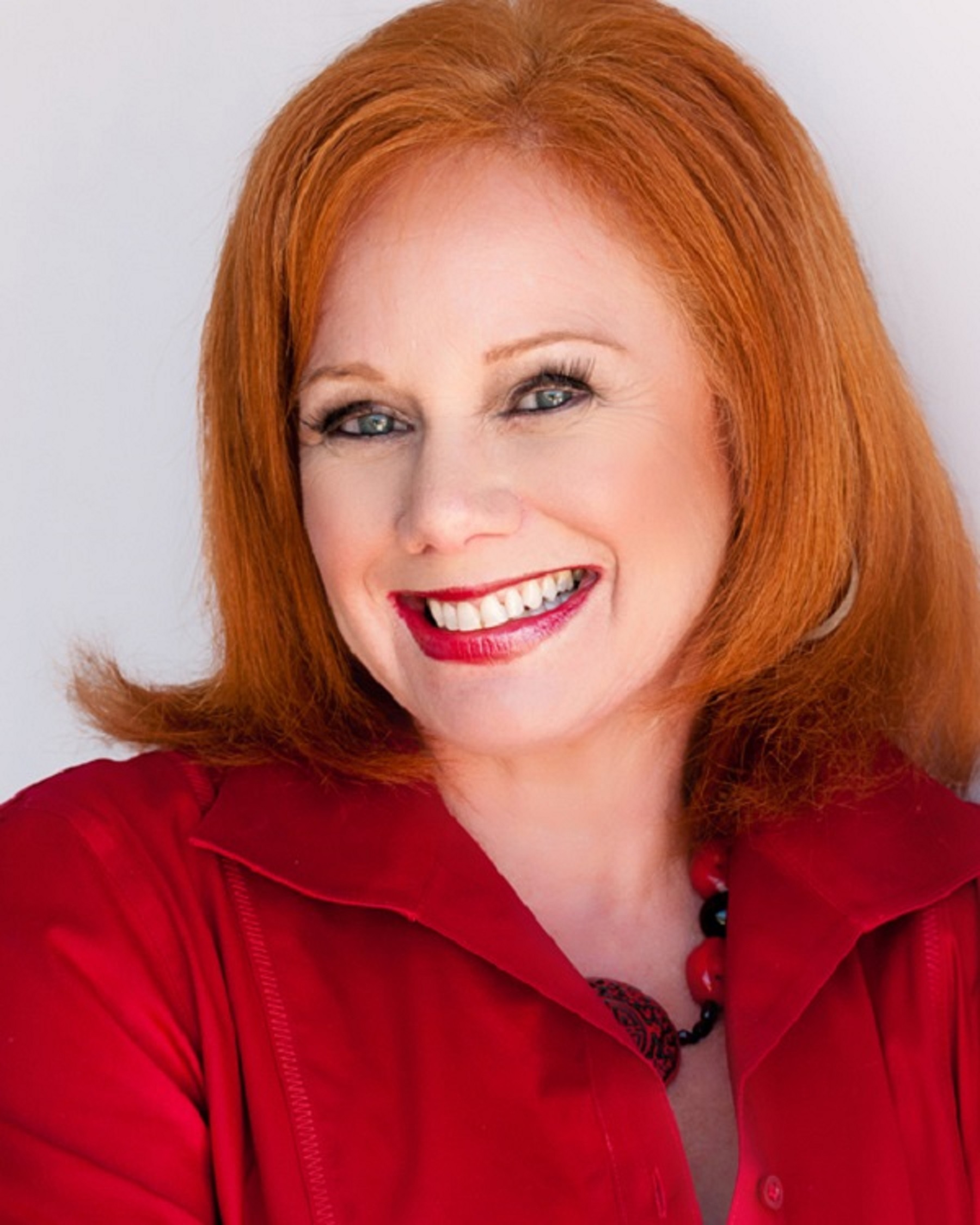 "Every time I have seen a pushed-down brand from the CEO, it's force-feeding the brand and it fails," she said. "Employees will tell you what is authentic, appropriate and relevant so that they can live the brand.
At left, Liz Goodgold.
"If employees aren't asked how they can influence the brand, any brand initiative is going to fail. Why? When I have a problem, I don't call the CEO. It's the frontline employees who I deal with and it's the frontline employees who deliver the brand every day."
Arnold said he sometimes sees a huge disconnect when it comes to management and staff living the brand.
"The staff is not living the brand like executives are, so executives have to help their staff understand what the brand means," said Arnold. "If your credit union is about building relationships, that's all well and good. But what does it mean to a teller? What does it mean to a new accounts officer? What does it mean to a loan officer? They have to understand what they do every day make a huge impact on the brand every day."
Goodgold also believes it's important to involve non-members when developing a rebrand.
"If you are trying to bring in more business, you must speak to prospects," she explained. "If you are only speaking to members, you'll just fall victim to inhaling your own fumes. You can't see your own problems until you bring in some outsiders."
Next Page: Behaviors
Step 3: Determining Brand Behaviors and Actions
Purvis said his brand animation process facilitates specific actions and behaviors to fulfill the brand promises.
In the first phase of the process, it's important to think carefully and deeply about the credit union's brand promises, he said. What is the credit union implying to consumers about its character and the experience consumers should have at the cooperative whether it's in the branch, the call center on the website or mobile phone?
The second phase involves discussing and creating actions and behaviors that will demonstrate the brand promise. Purvis said these actions and behaviors cannot be common actions and behaviors at other financial institutions. Instead, the actions and behaviors should amplify the meaning and experience of your brand.
For example, an idea at the $464 million Maps Credit Union in Salem, Ore., emerged from a staff discussion about the quality of hospitality at a house party. At the end of the party, the host walks his guests to the door or to the driveway with warm goodbyes.
"What if the Maps staff did that at branches?" Purvis recalled a staff member asking. "Wouldn't that mean something for our members and demonstrate one of the credit union's brand promises of 'navigating life together,' which is Maps brand tagline?"
At first, employees were nervous when they began walking members to the door. But the anxiety melted away when some members gave a friendly hug to employees. When staff began this action, Maps had just launched an auto loan campaign, which more than doubled its goal.
Purvis believes the new brand action contributed to the campaign's success.
"The campaign, along with the new brand action, revealed that it just wasn't about sales, that it just wasn't about cross-selling, it was simply demonstrating what navigating life together means," Purvis explained.
Arnold also has worked with the $89 million Heart of Louisiana Credit Union in Pineville to provide practical guidelines for how staff should interact with members when opportunities open to deepen relationships.
For example, when a teller sees a member who doesn't have a credit union credit card, they'll point out the benefits of the card without selling it as a product because people love to buy something that benefits them, but they don't like to be sold to, Arnold explained.
And if they don't take the product, added Arnold, at least the seeds have been planted in the members' minds about the benefits they may want later.
Next Page: Leveraging Step 4: Leveraging Training to Keep Improving
While it's critical for employees to receive training before a credit union launches its authentic brand, it's even more important to make brand training an ongoing priority to keep practicing and improving those brand behaviors and actions. "The training is crucial because for average employees these brand behaviors won't come naturally," Arnold said.
Though he believes sales and service training is effective, it tends to be generic while brand training is customized to the cooperative's culture.
At left, Mark Arnold.
"Besides, if you do the brand training right, the sales will come because you are focusing on who you are as a credit union, who your members are and their financial needs," he said.
However, Purvis has found credit union employees hate sales training because it is counterintuitive to the overarching cooperative message of people helping people.
"When we claim to be different by putting our members' financial interests first, but if then we use sales techniques that are more in common with other banking experiences, credit unions actually create an even bigger authenticity gap," Purvis said.
To keep the authentic brand at the top of minds of employees, Purvis recommends that credit union managers hold weekly phone conferences or meetings to discuss the successes and challenges of brand behaviors and challenges.
"You have to make sure your people keep focused on these actions and behaviors and continue to use them every day so that they become second nature," Purvis advised.
Next Page: Internal Branding Step 5: Internal Branding Matters
How well do you treat your staff?
That's a critical question executives must ask if they want to have an authentic brand that their employees will live.
"If you are all about serving the community, if you are all about people helping people, all of those things are great," Arnold said. "But if you don't treat your staff well as much as you expect your staff to treat members well, then that creates a huge disconnect."
Arnold added that executives need to look at their credit union internally through the brand's lenses.
"How well you treat your staff is part of your internal brand," he said. "What are your policies on pay, paid time off, vacation and health care?"
If your brand goal is to have member service that achieves a 10 rating and your internal brand is a seven, your external brand goal will never achieve a 10, Arnold explained.
Employees also will follow the lead of executives and managers when it comes to exemplifying the brand.
"If executives preach the credit union is all about serving members and valuing employees, but they sit behind their desks all day and never talk to members and the staff, are executives communicating the brand?" Arnold said. "No. If executives treat staff indifferently then their staff is going to treat members indifferently, and that will destroy your brand."