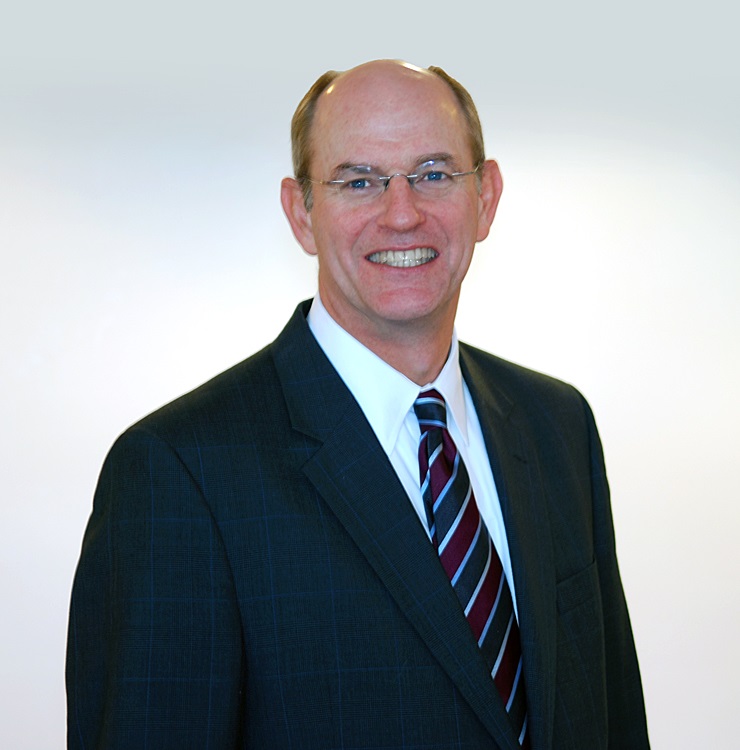 "I love solving problems, developing talented people and figuring out how to take our service to the next level," said Willard Ross, senior vice president/chief retail officer at the over $2.2 billion Coastal Federal Credit Union in Raleigh, N.C.
That he gets to do just that every day, working alongside a team dedicated to creating customized member-centric solutions to help further the organization, represents a homecoming of sorts and he likens it to being a kid in a candy store.
"I've been given the ability to take and apply everything I've learned over my 38-year career," said Ross, who spent some time on the "dark side" at banks and became frustrated with the inability to execute a strategy long-term.
"The banks were so focused on quarterly earnings it seemed every six months there was a strategy change, so we couldn't focus on the customers because the stockholders were more important," he said. "I finally had a moment of clarity and wanted to go back to credit unions. Being here, in this role has been a perfect fit and just a wonderful experience."
His ability to combine critical strategic thinking backed by consistent execution for driving the bottom line, marketing goals and employee engagement while streamlining Coastal's operational infrastructure and processes are just a few of the many reasons why Ross has been selected as Credit Union Times' Trailblazer Marketing Executive of the Year for 2014.
"It may sound simple but if we focus on our members and take care of them we will be fine," he said. "With all the information we have about our members, what we as an industry have got to figure out and get better at is how to put all that data together, so that it's really useful in helping each member in the way they need it."
Sometimes best serving the members' needs can mean taking them out of their comfort zone. Over the six years he's been at Coastal, Ross has successfully led a five-year branch transformation based on video teller technology, known as personal teller machines. The new technology not only improved the way Coastal operated, but also streamlined new checking account acquisition.
The enhanced interface allows tellers to provide traditional financial services to multiple branches from a single remote location for faster and more convenient service. Since the branch transformation, Coastal reduced the number of tellers by 40%, and increased teller hour services to members by 86%, running from 7 a.m. to 7 p.m. seven days a week. Viewing checking accounts as a key economic engine for the credit union, Ross also simultaneously launched a marketing campaign to advertise a Go Green Checking product.
Coastal's vision board serves as a filter through which decisions are made to ensure the organization remains focused on employee engagement, member loyalty and delivering superior and sustainable financial results.
The two-pronged strategy of attracting and deepening member relationships through a focused product has helped branch managers and the team as a whole to be more sales-oriented in finding opportunities to cross-sell loan products. As a result of a much quicker transaction time, minimal wait time and the combined marketing effort Coastal garnered nearly 12,000 new checking accounts in 2013. The branch transformation also generated not only local but national buzz with articles in The Wall Street Journal, USA Today, and coverage from NBC.com and local CBS affiliate, WRAL.
"It's an innovation that's been a game changer and something our members love but if we had asked them years ago, 'Do you want to replace the traditional teller line with a high-tech video teller,' the answer would probably have been a resounding, 'No,'" Ross said.
"Innovation is about staying ahead of the game and trying to identify and deliver on what members don't even know they need yet. Our personal teller machines have enabled us to focus on our members' more complicated needs and sales have gone up dramatically." Coastal's total number of sales rose by 31%. Its new deposit account sales increased by 28% and the total number of loans increased by 41%.
He added that to thrive, the credit union industry as a whole must keep up with technology particularly in mobile.
"It's something we've been working on here. Even though we've got a good mobile banking service, we keep thinking of ways to improve, how to keep developing new features that better serve our members," said Ross. "We need to be able to more than just basic transactions, but also loans, opening accounts or whatever it is members want to do like chat with an expert on wealth management, that's what we need to spend time thinking about when we look at mobile."
As a way to further stand out from the competition, late last year Ross spearheaded Coastal's brand positioning of 'We Share,' which has been some two years in the making. Internal collaboration was a huge factor in coming up with the new branding concept where employees and members were interviewed and surveyed, along with extensive strategic planning sessions with the credit union's board of directors.
"We worked really hard to figure out what really sets us apart, and it boiled down to our motivation," said Ross. "At the heart our motivation is different because we create shared value for our members, in our community and for our employees. Our mission is to help our members with a lifetime of financial solutions one experience at a time. What's great is that our 'We Share' brand position fits hand in glove with our culture, mission, existing products and services, how we share in our community, it just ties everything we do and who we are together."
For example, Coastal's VIP program rewards those members who have their primary relationship with exclusive benefits and offers throughout the year. VIP members who also have two or more core loan types and/or two or more core deposit types are eligible to receive a special payout in the form of loan rebate and deposit bonus dividends.
The focus on those who have full relationships with the credit union has paid off with an increase of 18% over last year. With more than 180,000 members, Ross says it represents a huge opportunity to deepen relationships
According to Ross, the running theme of 'We Share' has been resonating with locals and building awareness of Coastal's cooperative mindset.
"Member satisfaction isn't enough," he said. "A member who is loyal and refers friends and family, that means something. That is what we ultimately want. That's our vision map. To have loyal members actively promoting us, highly engaged employees while delivering superior and sustainable financial results. It's a win-win all around."