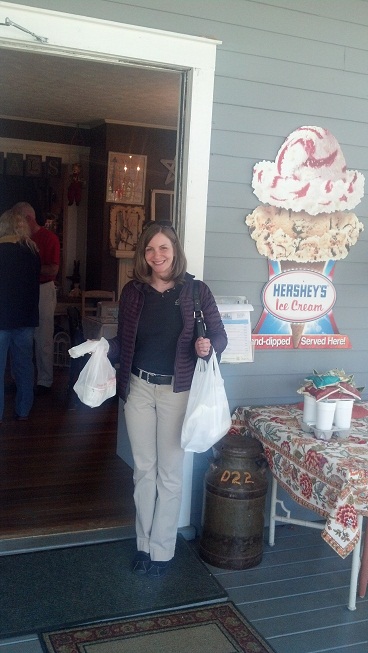 Baabals Ice Cream and Coffee Shoppe was the site of Mountain Credit Union's first ever "cash mob" on Friday.
Cash mobs, which are campaigns to support local businesses by buying their products and services, continue to grow in popularity.
The $152 million Mountain CU in Waynesville, N.C., said it was inspired by state leagues, credit unions and CUSOs that have participated in similar events nationwide.
The cooperative started creating buzz for its cash mob with a "Featured Business of the Month" highlight on its Facebook page.
"We wanted to show how much Mountain Credit Union supports small, family owned local businesses in our area who also support the credit union philosophy of 'people helping people,'" said Chris Angel, business development director at the credit union.
The Fletcher, N.C.-based Baabals was an obvious choice for Mountain CU's first attempt with a cash mob because of its dedication to the local community and its social media presence, which helped the credit union get the word out about the event, Angel added.
"We really appreciate the extra buzz and publicity that this event gave our business," said Roy Dickerson, owner of Baabals. "Our normal Friday business was doubled and we saw a lot of new folks who hadn't been in to our shop before. So overall, we think it was a great success."
Baabals is a family owned and operated business that features premium ice creams, coffees, and homemade desserts, according to Mountain CU. The shop also has board games, outdoor games and Wi-Fi availability.
Mountain CU said plans are already under way to choose another local business for its featured business of the month and cash mob for May.