Sandwiched between the Gotham of the Lone Star State–Dallas and Fort Worth–stands the $753 million Texas Trust Credit Union, which recently launched an aggressive growth plan in one of the nation's largest and most competitive marketplaces dominated by big banks.
In August, Texas Trust announced that it has purchased a 78,660-square-foot office park in Arlington that will eventually become the credit union's new headquarters. Currently, it is based in nearby Mansfield. The big office space is going to be needed to accommodate the credit union's ambitious goals, which is to increase its membership from 58,000 to 100,000 and reach $1 billion in assets by 2016.
Texas Trust is no stranger to rapid growth throughout its 76-year history. By 1970, 34 years after it was founded, it became the largest credit union in Texas and the 15th largest in the U.S. Though Texas Trust continued to steadily expand its footprint and services throughout the 1980s and 1990s, the state's population exploded, adding more than six million new residents. Texas added more than 5 million people between 2000 and 2010. In the same years, the Dallas-Fort Worth metroplex (as natives call it) grew from 5.1 million to 6.3 million.
Despite this staggering population growth, Texas Trust wasn't growing as fast. Over the last few years, its membership growth hit neutral. And until recently, Texas Trust had not opened a new branch in six years. The credit union focused primarily on serving its fiercely loyal core members and cross selling products to them. Today, among Texas' Top 25 credit unions, Texas Trust is ranked 20th.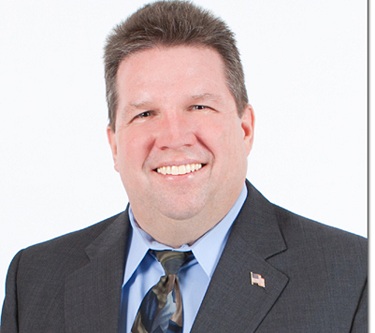 "Historically, this credit union had not grown its membership over the last three or four years," said Jim Minge, Texas Trust CEO/president. "We know we need to keep growing that membership and pushing the needle forward to make sure we have the majority of our current members using our products and services."
In January, Texas Trust began a long-term, comprehensive marketing strategy with a combination of mass media and targeted marketing campaigns, event marketing and public relations initiatives. The credit union's plans have so far shown positive results. Membership and assets have grown by 9%, said Minge.
"We made a commitment to more than double our marketing and PR budget to make sure we had a consistent message in the communities we want to grow in and to stay in front of our targeted audiences all year long," Minge said. "In the past, when we had a marketing campaign, we kind of just dipped in and out of it for a couple of months in the year."
Texas Trust is looking to win new members in a key demographic group, married couples with young children who will need a variety of financial products and services to support their family's current and future needs.
"Dallas-Fort Worth is kind of a big bank town," explained Minge. "Bank of America, Chase and Wells Fargo have the majority of the market share. We are trying to get our new members from people who are fed up with the big banks and want a local alternative with lower fees, better service and where they can talk to a person."
The credit union is focusing on Internet radio channels and cable channels that will allow Texas Trust to target zip codes where the credit union's key demographic lives, said Amber Danford, vice president of marketing and public relations. Danford noted Internet radio provides a full array of measurement metrics that can help the credit union monitor the effectiveness of every ad and make adjustments when needed.
Danford selected Pandora's Radio because it has more registered users in ZIP codes that Texas Trust wants to reach. In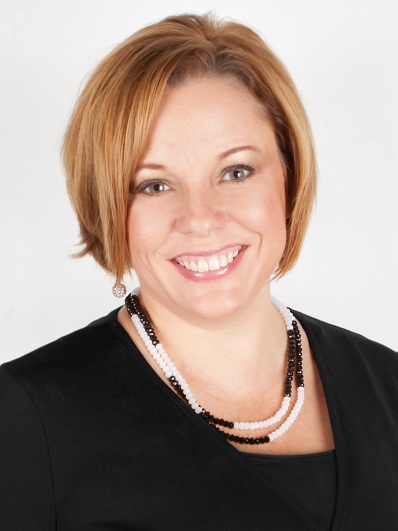 addition to the audio ads, the credit union is running display ads on Pandora's Radio sites viewed by listeners on their laptops, desktops, smartphones or tablets.
"The one thing about Internet radio is that you are not competing against other ads that you hear on the broadcast radio where you usually hear three or four ads in a row," said Danford. "On Internet radio, you hear one ad in a 10 to 15 minute time frame, and that can help with listeners' retention of the ad."
Texas Trust is also running broadcast radio ads on Christian stations and Radio Disney. Additionally, Texas Trust is either participating or sponsoring community events the radio stations are holding throughout the year.
"The stations hit our demographics we are focusing on, but mostly those listeners are very loyal as well," Danford explained. "They usually listen all the time in that they don't change the dial every time a commercial comes on."
Texas Trust also is at the genesis of developing its social media program that is expected to play a larger role in the overall marketing strategy as membership grows. What's more, a major redesign of the credit union's website is under way so that it is easy to view and navigate not just on a desktop or laptop but also on smartphones and tablets.
"We just released a mobile app and we'll be offering remote deposit capture," said Minge. "We were a little bit behind the curve on that, but we are working as hard as we can to get ahead of the curve."
Minge said overcoming the perception of convenience is Texas Trust's biggest challenge in attracting new members.
To address the convenience obstacle, the credit union is committed to continuously enhancing its online and mobile services. Texas Trust also is building out its branch network and has joined the All-Point surcharge-free network that provides members with access to more than 40,000 ATMs.
"People are really driven by convenience. I think they would like to have an ATM at the end of their driveway or at least in their neighborhood," joked Minge.
While convenience may be a critical factor many credit unions struggle with, a recent market research study of 1,400 consumers by Boston-based Chadwick Martin Bailey found that credit unions are catching up with larger banks in the race for online banking convenience. The study said 43 percent of consumers believe online services are the key to convenience.
"Credit unions are upending the stereotype of being less tech savvy than larger banks," according to the report. "While larger banks have a reputation for offering the most online and mobile services, credit union customers report online banking usage that is just as high as larger bank customers, and they give their institutions higher marks on performance."
Although online and mobile services are essential in helping credit unions overcome the convenience perception, Minge knows Texas Trust can't realistically serve 100,000 members with its current network of eight branches, which include two in-school branches.
"We are committed to opening one to two branches a year over the next three years," he said. "But we may increase that number if we grow more than expected."