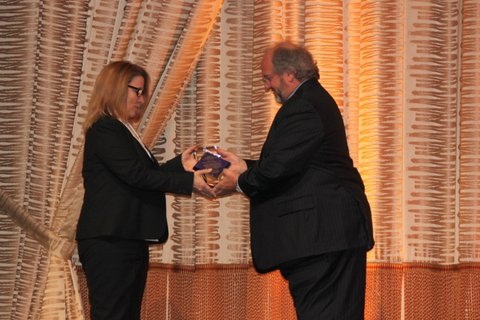 Member Loyalty Group was recently honored with the 2012 CUSO Collaboration & Innovation award from the National Association of Credit Union Service Organizations.
Formed by credit unions in 2008 to develop a common member loyalty benchmark for the credit union industry, Member Loyalty Group said it has an exclusive relationship with Satmetrix, the Net Promoter company, to provide credit unions with tools for managing a Net Promoter program to collect and act on member feedback that increases loyalty, growth and retention.
"This award recognizes their achievements and underscores the importance of collaborating to propel the industry forward," Michelle Bloedorn, CEO of Member Loyalty Group in Chicago. "Without forming a CUSO, our credit unions would not have had access to the type of world-class Net Promoter tools that are now readily available to them."
The CUSO received the award at NACUSO's annual conference in Las Vegas last week. The annual award showcases organizations that bring value and leadership to the credit union industry through their collaboration and innovation.
Member Loyalty Group said it serves more than 30 credit unions.