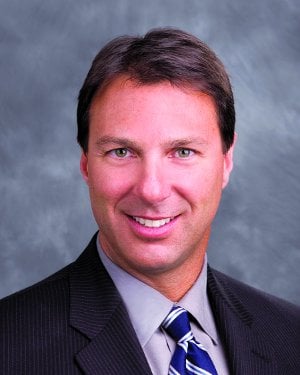 The board of directors of First Corporate Credit Union today announced that CEO Pete Pritts has submitted his resignation, effective immediately.
"We are all very sad, but Pete decided it was time for a new opportunity," said FirstCorp COO Stacy Glidden. "Pete had brought us to a point where he felt it was time to move on."
Pritts, 49, wrote in his resignation letter, "It has been an amazing 24 years working for credit unions. I am leaving a well-capitalized FirstCorp in compliance with Part 704 of the Corporate Regulation and a sound 6% leverage ratio."
Pritts continued, "I will always be proud of my work serving credit unions. I am taking this action, after lengthy consideration, so both the credit unions and I can move forward. What has always mattered most to me is doing what is best for the credit unions."
Greg Harden, FirstCorp executive vice president/chief investment officer, has been named interim president/CEO, according to Glidden.
Headquartered in Phoenix, FirstCorp has around 48 members, mainly drawn from Arizona and Nevada.