Navigating Today's Auto Lending Landscape: Strategies for Success
Overview
ON-DEMAND
This event is now available on-demand. If you have previously registered for this event please click here and login using the email that you used to register.
Cost: Complimentary
Produced and sponsored by:

Everyone in the auto retailing industry agrees that we are operating in unprecedented times. With technology advancing and impacting consumer behavior, the car buying experience is in the midst of more transformative change and improvement than it has seen in the last 50 years.
Consumers expect the Amazon experience to apply to all their purchases, including cars — and why not? But shopping online for a car is just one part of the process. Since nearly 85% of new and 50% of used vehicles still require financing, auto lenders play an integral role in supporting customers and keeping car sales moving. Yet, lenders face many challenges in their path to success today ranging from economic to industry-related factors.
Join this webcast where auto industry thought leaders will discuss how to confront and overcome your financing challenges. You will gain insights on growing consumer segments, the diverse points of entry and paths to financing, and tools to help gain efficiency across the entire loan lifecycle.
You will learn:
● The unique challenges facing auto lenders.
● How the auto financing landscape is evolving.
● The latest technologies and services available to maximize auto lending opportunities while minimizing risk.
● Trends and insights instrumental to setting business goals and strategies for success in 2024 and beyond.
Register Now
Can't attend? Register for the webcast and watch it on-demand after the live webcast.
Speakers: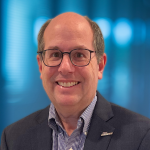 Andy Mayers | AVP Business Operations/Lender Strategist |Cox Automotive
Andy Mayers is AVP F&I Business Operations and Cox Automotive's key lender strategist. Spearheading enterprise product strategy for lending partners across Cox Automotive, he works across business units to identify product opportunities that will deliver enhanced value for lending partners, while providing the voice of the lender when new innovations are ideated and developed.
Prior to his 15+ year tenure at Dealertrack, a Cox Automotive company, Andy led business strategy at Credit Management Solutions Inc. — another integral part of his in-depth experience in providing software solutions to drive better dealer, lender and consumer experiences.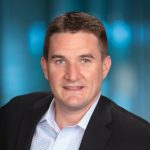 Robert Christini | Sr. Director Lender Solutions |Cox Automotive
Robert Christini is Senior Director Lender Solutions at Cox Automotive with particular expertise in loan servicing and operations. He originally joined the Dealertrack Sales team in 2006 as part of the VINtek collateral management services acquisition. During his tenure at VINtek, where he held the position of VP of Sales, Robert was an integral part of acquiring business from more than 3,000 lenders nationwide. Responsible for both Sales & Marketing of various collateral management products, he also secured numerous endorsements from national and state credit union and bank associations, and he worked with a number of states to implement their electronic lien & title (ELT) programs.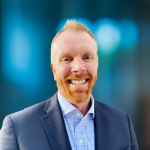 Justin Albrecht |AVP Enterprise Sales |Cox Automotive
Justin Albrecht is Associate Vice President of Lender Sales at Cox Automotive, responsible for a team of subject matter and sales experts that span all business areas associated with auto financing. From consumer acquisition/retention to loan originations, servicing and asset management – he is an anchor for his team through his vast experience working with dealerships, OEMs, value-added resellers and finance providers. He began his career at Dealertrack in 2002, gaining in-depth knowledge of DMS technology as the heartbeat of dealer operations, and has moved into roles of increasing responsibility and diversified solution selling ever since. Highly regarded for his well-rounded view of the auto retailing ecosystem, Justin is adept at helping clients connect the dots between solutions and their wide-ranging impact to driving the right customer experiences, business opportunities and internal efficiencies.