From Lagging to Leading: Harness the Power of Credit Union Innovation
Overview
Cost: Complimentary
Date: Tuesday, September 26, 2023
Time: 2 pm EST | 11 am PST
Also available for free, on-demand viewing for all registrants starting on 9/27/2023
This webcast is sponsored by: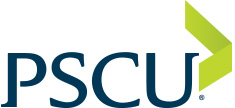 Nearly 40% of credit unions admit to lagging behind in technology, according to a recent Innovation Study conducted by PSCU in collaboration with PYMNTS.com. Further, the same study revealed that convenience and trust drive member satisfaction, and that members will switch financial institutions for more innovative ones.
With research showing that credit unions have trended behind larger financial institutions when it comes to innovation for the last few years, showing up as just a me-too player will no longer keep your members engaged. The risk of losing members is very real.
Join this webcast to dive into the Innovation Study's insights on member preferences and credit union innovation. We'll explore the segments where credit unions are leading and lagging, and why overall member satisfaction rates are at an all-time low.
Attend and you will learn:
The risks of a wait-and-see approach when it comes to innovation and implementing new offerings.
Why your credit union must address its operational challenges and more aggressively embrace innovation.
Why fintech disruptors and innovators are now widely recognized for the opportunities they represent.
Register Now!
SPEAKERS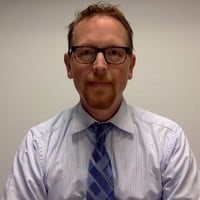 Michael Ogden | Editor-in-Chief | Credit Union Times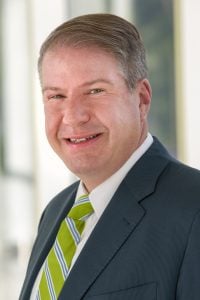 Tom Pierce | Chief Marketing Officer | PSCU
In his role as Chief Marketing Officer, Tom Pierce is responsible for leading and executing PSCU's marketing and communications strategy, including brand development and sentiment, public relations, go-to-market strategy, market research and events. Pierce has successfully led marketing teams for more than 30 years, with the latter half of his career spent in the payments industry. Prior to joining PSCU, Pierce served as Chief Marketing Officer for Cardtronics, the largest global ATM operator, and held senior marketing roles at FIS, Metavante and Wausau Financial Systems.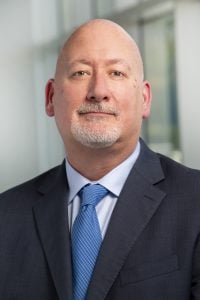 Scott P. Young | Managing VP of Emerging Services | PSCU
Scott P. Young oversees the Innovation and Emerging Services Team at PSCU. With over twenty-five years of experience in payments, Scott started his career at First Data in Omaha before moving to Pentagon Federal Credit Union (PenFed) and more recently, Bank-Fund Staff Federal Credit Union before joining PSCU in late 2019. A passionate advocate for the credit union movement, Scott is also a leader in Diversity, Equity and Inclusion (DEI) efforts at PSCU and across the industry. Scott is a graduate of the University of Nebraska.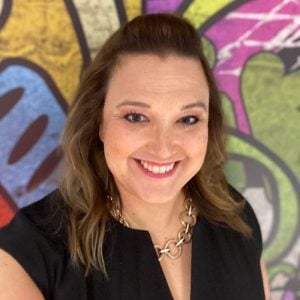 Laura Eblen | VP of Member Engagement & Government Affairs | Mazuma Credit Union
Laura Eblen is the VP of Member Engagement and Governmental Affairs for Mazuma Credit Union. She has been focused on improving the lives of credit union Members for over two decades. As collaborative innovator, Laura has worked on concepts and prototypes that tackle industry problems. Those ideas have been built upon and sold to leading Fintech firms and Credit Unions across the country.
When she's not creating in her office, the industry awarded CU Rockstar, CCUE, CUDE, and CanadaDE, CU Diva can usually be found on stage sharing the message about the necessity of positive collaboration, leadership development, and building a culture of innovation. You can also find her facilitating workshops, planning sessions, enjoying cheese curds, and living her best credit union life.