State of the Industry: The Business of Fintech
Overview
Date: Tuesday, June 20, 2023
Time: 2:00 pm ET | 11:00 am PT
Cost: Complimentary
Brought to you by:


Dive into the most pressing issues surrounding fintech in the credit union industry. If you're grappling with legal and regulatory obstacles or trying to navigate the relationship between your credit union and third-party tech providers, join this live panel discussion to uncover the current state of affairs to help aid your efforts. Discover the regulatory issues that are helping and hurting credit unions using fintech partners to serve its membership, and what may lie ahead.
Join this webcast to hear Michael Ogden, Editor-in-Chief of Credit Union Times, and Ann Petros, NAFCU Vice President of Regulatory Affairs, delve into the current state of fintech and its effect on the credit union industry's growth and adaptability.
In this webcast, you will:
Uncover the fintech regulations that are driving and/or hindering credit union growth.
Gain foresight into upcoming regulatory changes that will shape the future of the industry.
Discover real-world examples of credit unions successfully leveraging fintech for adaptation and growth.
Identify the risks credit union executives face in fintech partnerships and learn effective risk management strategies.
REGISTER NOW! (Not able to attend? We recommend you STILL REGISTER – you will receive an email with how to access the recording of the event)
Speakers: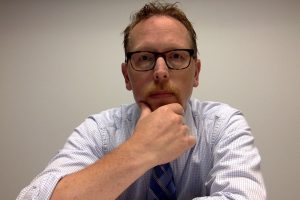 Michael Ogden | Editor-in-Chief | Credit Union Times
Ann Petros | VP Regulatory Affairs | NAFCU