Round Table: How Credit Unions Are Transforming Call Reviews to Elevate Member Experience
Overview
ON-DEMAND
This event is now available on-demand. If you have previously registered for this event please click here and login using thttps://app.webinar.net/kzW5nN5b9Z0he email that you used to register.
Cost: Complimentary
Produced and sponsored by:

Are you still manually reviewing calls? What was once a common practice in the call center is now a barrier to success. Manual call monitoring is not an option if you want to proactively coach your agents on data-driven insights, and ultimately improve member experience.
Attend this webcast and you will hear from a panel of credit unions, including Centris FCU, Verve a Credit Union, and 4Front CU on how they have modernized their manual call review processes through the power of automated call reviews.
You will learn how this innovative approach can help you:
Shift from manual call reviews to an efficient call monitoring program/QA process
Identify trends across all conversations versus a random sample of calls
Switch from reactive coaching to proactive coaching
Improve agent performance through informed, data-driven coaching decisions
Hear 100% of your members' voices to improve MX
Speakers:
Henry Antonov | Quality Assurance Manager | 4Front Credit Union
Henry Antonov is the Quality Assurance Manager at 4Front Credit Union in Northern Michigan. Henry oversees the QA and Support teams in the Communication Center and is working to expand QA to other departments by utilizing CallFinder. Henry held numerous roles over the last 10 years working at 4Front spanning from member facing roles to accounting to quality assurance.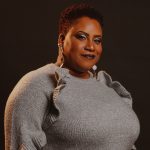 Nicole Crawford | Quality Assurance Specialist | Centris Federal Credit Union
Nicole Crawford joined the Centris team in March 2014 as an Account Services Representative and was promoted to the Lead Account Service Representative position, supporting, coaching, and training new team members. In December 2020, she joined the Human Resources team as a Training Specialist, facilitating CORE training for all new hires, and Contact Center training for Level 1, 2 and 3 representatives. In April 2022, Nicole returned to the Contact Center in the role of Quality Assurance Specialist. Along with training all levels of Contact Center, her primary role is redesigning Centris' QA program, partnering with CallFinder, establishing benchmarks, and developing a QA program that will help ensure Centris delivers top quality member service.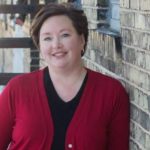 Cheryl Beams | Service Center Manager | Verve a Credit Union
Cheryl Beams has over 35 years of experience in customer service including 15 years of call center experience in industries ranging from medical equipment to IT and now financial services. Cheryl is a goal-oriented professional who leads with openness and honesty, communicates with clarity, and takes special pride in helping others solve problems and achieve success.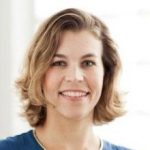 Laura Noonan | Chief Revenue Officer | CallFinder
Laura Noonan, Chief Revenue Officer of CallFinder, started working with 800response, the parent company of CallFinder, in 1993. In 2011, Laura played a key role in launching CallFinder's speech analytics solution, and continues to be an integral member of product development, and sales and marketing strategies to support the growth of the company. Laura is a key voice in product development and user interface design to meet customer needs, along with formulating the pricing strategies for both businesses. Laura is an integral member of the executive team, leading the strategic growth of 800response and CallFinder to meet the goals of both companies.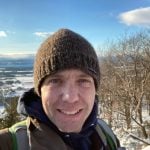 Dan Sorrell | Chief Technology Officer | CallFinder
Daniel Sorrell serves as the Chief Technology Officer for CallFinder and 800response, and manages all aspects of product design and development as well as the company's technical operations. Daniel has experience building and maintaining SaaS based solutions with a focus on data analytics. Daniel was previously the lead Architect and Director of Software Development over the Wellness solution developed by Purewellness which had over 10 million eligible users when acquired by Cerner in 2013. Daniel then went on to lead the Architecture and integration of the Wellness solution into Cerner's Patient Portal. Prior to joining CallFinder Daniel was the VP of Engineering for a Consumer Health IT company in Boston, MA.
Register Now
Can't attend? Register here for an on-demand recording after the webcast.