Have your Cake and Eat it Too: Balance White-Glove Member Service with Digital-First Mortgages
Overview
ON-DEMAND ONLY
This event is now available on-demand. If you have previously registered for this event please click here and login using the email that you used to register.
Produced and Sponsored by: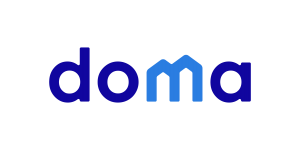 Is your credit union struggling to strike a balance between the push for digital mortgages and your promise of 1:1 member service? Traditional title and escrow can clog your loan cycle with inefficiencies, and your members now expect and deserve concierge-level service throughout their loan lifecycle. Explore how to balance hands-off technology that automates your mortgage pipeline and keeps you in front of your members.
Join this webcast to discover how to deliver both white-glove member service and digital-first mortgages through. You will learn how to:
Lean into automation that brings you out of the weeds and in front of your members instead
Pinpoint the steps in your loan cycle that are ripe for optimization
Shift your transactional vendors to strategic partnerships
REGISTER NOW! (Not able to attend? STILL REGISTER you will receive an email with how to access the recording of the event)
Speakers
Peter Bronkema | Solutions Consultant | DOMA

Peter Bronkema began his career in management consulting, with a focus on analytics in the financial services sector. For the past 7 years he's worked in the SaaS space, mapping client needs to software capabilities. Peter joined Doma in November 2020, as its first Solutions Consultant, where he leads custom software demonstrations and executive presentations.

Brett Van Buskirk | VP of Product Marketing | DOMA

Brett Van Buskirk is the VP of Product Marketing at Doma. He has deep expertise in the Financial Services Industry as a leader pushing important boundaries related to customer experience and equitable participation. Prior to Doma, he held a variety of leadership positions in notable companies including Bank of America, Intuit, and Blend. At Intuit he helped launch QuickBooks Online on mobile devices and expand its global footprint including leading the launch in Brazil. At Blend, his leadership led to 10x customer growth in less than 2 years. And now here at Doma, his team leads our efforts to bring our unparalleled patented technology to more customer experiences by connecting the dots between market needs and Doma's unique capabilities.