Growing with Small Businesses Through Payments Technology
Overview
Cost: Complimentary
Date: Wednesday, December 1, 2021
Time: 2pm EST | 11am PST
Produced and Sponsored by: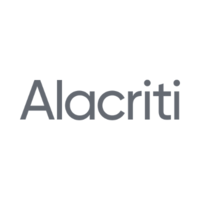 The payment experience is rapidly growing as a market differentiator, leading businesses to quickly recognize when their financial institutions are not keeping up with the industry, or their direct competitors. As part of this, payments are shifting not only from checks to electronic payments but from electronic payments to MORE electronic payments.
Join this webcast to discover how this shift is happening, and how to enable clients to use payments technology to improve efficiency and gain market share. You will gain insight into:
Recent Aite-Novarica corporate research on small business adoption of electronic and faster payments.
How your credit union can gain market share by educating small business clients on how to use payments technology.
The potential opportunity cost of not modernizing to keep up with market demand.
Recommendations for what your credit union can do to optimize its electronic payments.
Featured Speakers:

Erika Baumann | Sr. Analyst | Aite Group
Erika Baumann serves as a senior research analyst for Aite Group's Wholesale Banking & Payments practice, focusing on payables and receivables technology and solutions. She has over 10 years of experience in the wholesale banking space, bringing expertise from both banking and fintech vendor positions. She has worked extensively with both U.S. and international banks, vendors, and the clients of each to identify market opportunities and implement technology solutions.

Al Griffin | Principal Solutions Consultant/Product Manager | Alacriti
Al's professional credentials include over 20 years in the banking industry focusing on wholesale and retail payments, commercial and small business banking and the Real Time Payments evolution. His experience has been key product management, SME and sales support positions for Finastra ACI Worldwide and Alacriti.
Register Now!
Can't attend? Register here for an on-demand recording after the webcast.