Enhancing the Digital Member Experience while Preventing Fraud
Overview
[ON DEMAND]
If you have previously registered for this event, please click here, and log-in using the email you registered with to access the on-demand event.
Brought to you by: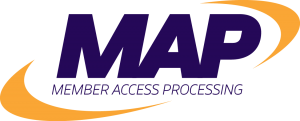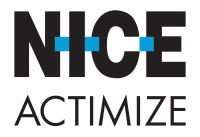 On average, the pandemic has accelerated Credit Union technology by about seven years. While this advancement is exceptional in many ways, it is jarring in others. Now is the time to expand beyond brick-and-mortar branches and help your members fully embrace the digital experience.
With the transition to online banking, fraud is as prevalent as ever. It is important to protect your members' assets through artificial intelligence and machine learning technologies. Discover how to feel confident in offering your members new services while keeping them, and your credit union, safe from fraud.
Join this webcast to explore solutions to improve the member experience in digital channels and prevent fraud in real time. You will learn how to:
Improve the online member digital experience
Provide native guidance for online applications and personalize every touchpoint
Leverage the power of AI to identify and prevent fraudulent transactions
Use digital tools to provide a human approach to member engagement
REGISTER NOW! (Not able to attend? We recommend you STILL REGISTER – you will receive an email with how to access the recording of the event)
Speakers:
Anne Legg | Founder & CEO | Thrive

Anne Legg is a recognized, award-winning industry expert, author, educator, member-centric data strategist who holds an MBA thesis on the credit union business model. She is the author of Big Data/Big Climb: A credit union playbook for leveraging data and talent to achieve revolutionary member relationships. She is the founder and CEO of THRIVE Strategic Services where she has guided over 600 credit union leaders on a mission to simplify their data transformation and identify new revenue sources, lessen member friction and increase talent productivity to truly change member lives.

Jordan Sirven | PreSales Lead | NICE Actimize

Jordan Kyle Sirven has dedicated over a decade of this career helping organizations in the Financial Services Industry fight financial crime. Jordan currently leads a team of Solution Consultants for NICE Actimize, and is focused on helping BSA/Fraud teams on their journey to the cloud with various NICE Actimize products and services.

Sam Thielen | Sales Engineer | Total Expert

As a sales engineer at Total Expert, Samantha prepares tailored presentations to demonstrate the value and key differentiators of the product platform. She collaborates with a cross-functional team to ensure a seamless buying and implementation experience as well as drive the product roadmap.

Bob Long | Chief Revenue Officer | MAP

Bob Long – Chief Revenue Officer Robert M. Long serves as Chief Revenue Officer (CRO and is responsible for new business development, sales, relationship management, channel and consulting partnerships. Prior to joining MAP, Long had spent more that 20 years working in Financial Services and the Payments Industry. Most recently he directed business development as part of the senior leadership team with Daon, a software firm specializing in biometric authentication for the global financial services markets.  As a payment's lead[1]er, Long has held several management roles, including Senior Vice President of Financial Services at Vantiv and senior leadership roles at First Data Corporation and Rocky Mountain BankCard. He received his bachelor's degree from University of The Pacific in Stockton, CA.