Lessons Learned: Fighting Financial Crime During and Post COVID-19
Overview
ON DEMAND
This event is available for on-demand viewing. If you have previously registered click here to login using the email you registered with.
Produced and Sponsored by:

COVID-19 accelerated the adoption of technology in nearly every sector including the financial industry. As the use of digital banking soars, so does the risk of dealing with fraudsters and money launderers. Fighting financial crime has become even more crucial to ensure your members continue to get the best out of their digital banking experience.
Join this webcast to explore how credit unions can employ new strategies to deal with financial crime during a digital transformation; including:
Lessons learned from the COVID-19 pandemic about the digital shift in banking
What new strategies and attitudes must be employed to accommodate members new to digital banking
How to provide and secure the digital acceleration in banking
REGISTER NOW! (Not able to attend? We recommend you STILL REGISTER – you will receive an email with how to access the recording of the event)
Speaker: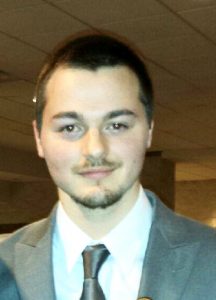 Andrew Corbett | Solutions Consultant | NICE Actimize
Andrew is a member of the Nice Actimize Premier Solution Consultants team. As a member of Nice Actimize Andrew has worked to provide a cloud compliance solution to a variety of Banks, Credit Unions and FinTech's. In a non-covid world Andrew can be found working on film, tv, and music video sets on the weekends in his hometown of Atlanta Georgia.