The Member's Purchase Journey: Tips and Solutions to Enhance and Solve Problems
Overview
ON DEMAND
This event is available for on-demand viewing. If you have previously registered click here to login using the email you registered with.
Sponsored by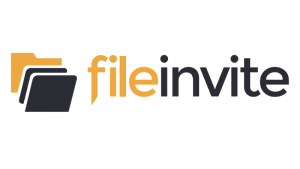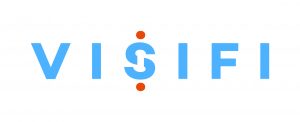 Statistics show that only 77% are satisfied with the products and services that Credit Unions offer, compared to banks (Source: American Customer Satisfaction Index). How do we change that? What does your members' purchase journey look like?
Join this webcast to explore how you can enhance your members' purchase journey by solving problems for you and your members. You will learn how to:
Turn the frustrating process of providing documents into an experience your members will rave about
Simply and quickly design mobile digital branches that exceed actual and future members expectations
Create a better document experience for credit unions staff, with an excellent balance of usability, functionality, unparalleled customer support, and overall value
REGISTER NOW! (Not able to attend? STILL REGISTER you will receive an email with how to access the recording of the event)
Speakers:
Anne Legg | Founder & CEO | Thrive

Anne Legg is a recognized, award-winning industry expert, author, educator, member-centric data strategist who holds an MBA thesis on the credit union business model. She is the author of Big Data/Big Climb: A credit union playbook for leveraging data and talent to achieve revolutionary member relationships. She is the founder and CEO of THRIVE Strategic Services where she has guided over 600 credit union leaders on a mission to simplify their data transformation and identify new revenue sources, lessen member friction and increase talent productivity to truly change member lives.

Stanley Chow | Sr. Product Marketing Manager | Foxit

Stanley Chow is keenly interest in forward-looking technology and how it impacts the everyday lives of people. Stanley enjoys learning about mobile payments, cryptocurrency, and NFTs.

Brendan Pfahlert | VP Growth | FileInvite

Brendan works with Credit Unions, SBA, CDC, Mortgage Brokerages and Banks, to streamline document collection for pre-qualification and loan origination. Accomplishments: - Reducing time to close by 53% in commercial lending - An 83% reduction in time spent on SBA document collection

Jami Jennings | Director Digital Channels, Cards and Payments | VisiFI

Jami Jennings is the Director of Digital Channels, Cards and Payments at VisiFI. Originally, from Birmingham, Alabama, Jami traveled abroad to study in England before moving back to the States, where subsequently she obtained degrees in business and journalism from Samford University. Jami has more than 15 years of experience in the banking and technology industry. She started out as a financial analyst and then shifted to the technology side as a business analyst writing business rules and designing payments systems. From there she went into Product Management overseeing the product lines within both payments and digital banking divisions. These two areas quickly merged into a digital banking/payments application where Jami oversees the teams that are focused on continuing to transform the digital technologies in collaboration with Credit Unions.