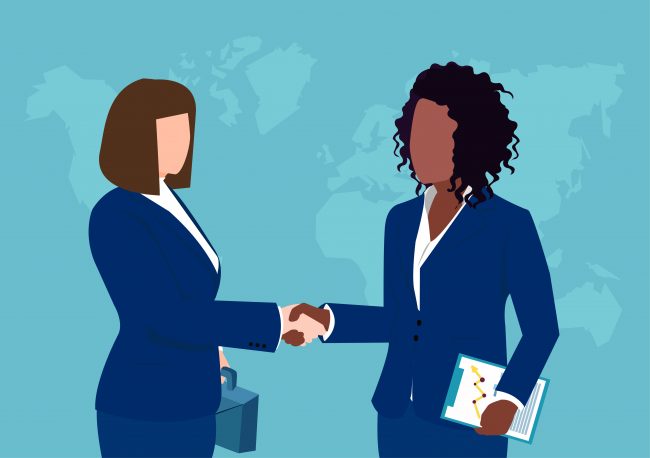 According to the African-American Credit Union Coalition, mentors in workplaces are more likely to pair up with professionals of their own culture, leaving many Black professionals steps behind whites in their pursuit of occupying the C-suite. This limitation is what triggered the AACUC to launch the pilot mentoring program "1-to-1Woman," which matched nine white female credit union executives with nine Black female rising professionals to form a mentoring relationship over a four-week period.
The white female executives were assigned as mentors for the Black women, who were selected based on merit, education and credit union industry experience, the AACUC said. Participants received a workbook containing weekly topics, which were related to professional development, race/cultural bias and gender similarities and served as a springboard for conversations, according to the organization. Pairs were encouraged to meet twice a week, and all meetings took place virtually as the participants were located in different states and time zones.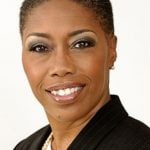 "The pilot program captured the essence of 1-to-1Woman because the African-American rising professional also enlightened the Caucasian executive on the additional burdens of Black culture in the workforce," AACUC President/CEO Renée Sattiewhite said.
Mentors and mentees also shared personal experiences, which remained confidential to each pair, and the program emphasized the importance of goals, resume arrangement and conflict resolutions, Sattiewhite explained. She shared that one mentee learned new strategies for a charitable organization that she founded, and another acquired skills on how to speak and be seen as a leader. "This mentee responded immediately to her mentor's advice and noticed an elevation in her personal confidence," she said.
Sattiewhite also noted, "Mentors and mentees were allowed to speak freely, based on their level of trust with each other, to allow the mentorship to earnestly broach the tender subjects of both race and femininity in the workforce."
Shellee Mitchell, program specialist for NASCUS, created and facilitated the four-week module, and the pilot program was sponsored by Susan Mitchell, CEO of Mitchell Stankovic & Associates, a global strategic consulting firm based in Boulder City, Nev.
Susan Mitchell was also a program participant. "It was indeed a memorable program and we are already seeing the impact," she stated. "My partner, Latonya Allen, created a career plan that she shared with her CEO to advance in leadership. Incredible. This is a special group of women and I am honored to be a part of the inaugural program."
The pilot program's participants were:
Mentor Susan Mitchell, CEO, Mitchell Stankovic & Associates and mentee Latonya Allen, consumer loan manager at Government Printing Office Federal Credit Union ($410 million, Washington, D.C.)
Mentor Libby Calderone, president and COO, LSC and mentee Jazmine Kilpatrick, membership development manager, Local Government Federal Credit Union ($3.1 billion, Raleigh, N.C.)
Mentor April Clobes, president/CEO, Michigan State University Federal Credit Union ($6.1 billion, East Lansing) and mentee Jeania Bagley, consumer and indirect loan officer, Andrews Federal Credit Union ($2.2 billion, Suitland, Md.)
Mentor Melissa Ashley, president/CEO, Corporate One Federal Credit Union ($6.1 billion, Columbus, Ohio) and mentee Re'Aunna Armstrong, training and compliance specialist, Farmers Insurance Group Federal Credit Union ($1.3 billion, Burbank, Calif.)
Mentor Erin Coleman, senior director, advisory services, Filene Research Institute and mentee Alicia Chaney, manager of campus recruiting and retention, CUNA Mutual Group
Mentor Lynn Heckler, EVP and chief talent officer, PSCU and mentee Andrea Finley, training and operations manager, AACUC
Mentor Tracie Kenyon, president/CEO, Montana Credit Union Network and mentee Miranda Pierfax, executive assistant, USC Credit Union ($724 million, Los Angeles)
Kathy Lanni, chief community officer, SEFCU ($5.2 billion, Albany, N.Y.) and mentee Jamila Collins, advocacy coordinator, Ohio Credit Union League
Mentor Merry Pateuk, SVP, industry engagement, PSCU and mentee Chrystal Hunter, training and events manager, Maryland & DC Credit Union Association
"The 1-to-1Woman program was a great opportunity to connect with executives outside of my organization to explore how I can grow professionally and personally," Kilpatrick stated. "This mentoring program allowed a safe place for taboo and uncomfortable conversations to take place as a way of understanding different perspectives in the workplace. Most importantly, the program has created an impactful platform to continue the relationship between me and my mentor."
Clobes added, "Participating in the 1-to-1Woman program helped each one of us demonstrate our commitment to inclusion in our lives and in our industry. I learned from every woman in the program and look forward to continuing the conversations and friendships."
Sattiewhite said the 1-to-1Woman program will be offered annually to credit unions and corporations that are members of the AACUC. Those who are interested should reach out to Shellee Mitchell at NASCUS and Sattiewhite, who can provide necessary references.