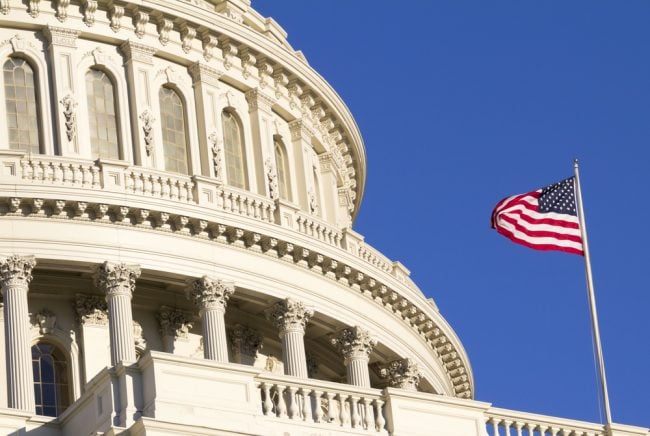 As the nation struggled with the aftermath of the invasion of the U.S. Capitol building by violent supporters of President Trump on Wednesday, CUNA President/CEO and longtime Republican Jim Nussle renounced his party affiliation late Wednesday.
"I will no longer claim I am a Republican tonight as I am outraged and devastated by the actions of too many elected Republicans (some I know and served with) and supporters," Nussle announced on his Twitter feed. "Today a final line was crossed that I will not excuse. The GOP is NO more and left me and others behind."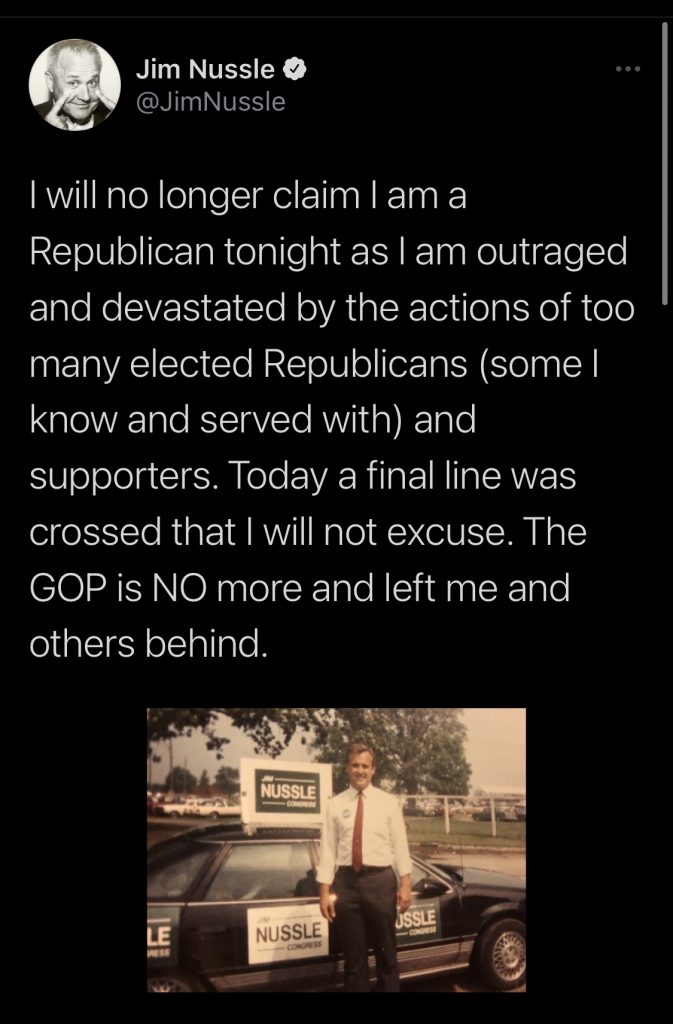 Nussle served as a Republican House member from Iowa from 1991 to 2007, rising to chairman of the House Budget Committee. He was the GOP nominee for Iowa governor in 2006. He served as director of the Office of Management and Budget during the George W. Bush administration from 2007 to 2009.
Bush was one of many politicians who condemned Wednesday's invasion of the Capitol by Trump supporters who had been egged on by the president, who contends that he was cheated out of being reelected as president.
In addition to renouncing his party membership, Nussle issued a statement reacting to the violence.
"As I watch the assault on the U.S. Capitol unfold, I am first reminded of the oath of office that I once took and to my commitment to the Constitution and the principles which underpin our democracy," he said. "What we are witnessing is outrageous, without precedent, and runs counter to our values as Americans. Our democracy is facing a crucial test – one that is a culmination of the increasingly polarizing and divisive political environment and one that simultaneously demands we reconcile who we, as Americans, have become with who we should be."
He continued, "I am confident that the foundation of our democracy is strong, having withstood multiple tests to our national character. This moment cannot be lost on us and presents an opportunity for us to do better and be better."
NAFCU President/CEO B. Dan Berger also issued a statement following the U.S. Capitol invasion.
"Regardless of our political ideologies, violence and destruction of property is unacceptable. NAFCU believes in the Constitution and tolerance, and the violent chaos on Capitol Hill is attacking the foundations of our democracy," he said. "This is a sad moment for our country; NAFCU is committed to bringing about changes for a brighter future,"