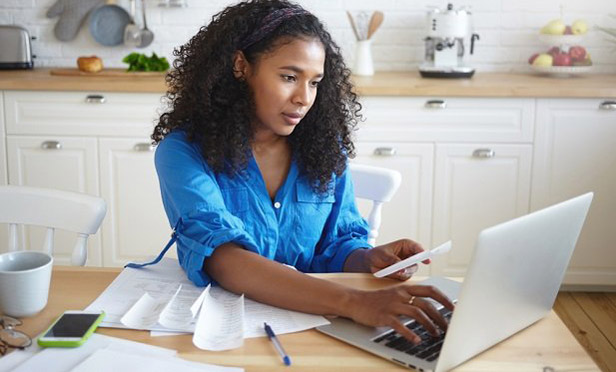 Bipartisan legislation was introduced in the House Monday that calls for the creation of a simple online calculator to help small-business owners fill out loan forgiveness forms that tend to be difficult for advisors and others to fill out.
Reps. Ann Wagner, R-Mo., and William Lacy Clay, D-Mo., sponsored the Calculate Loan Forgiveness Act.
"The Paycheck Protection Program has been an essential lifeline for small businesses and their employees who rely on a steady paycheck during this pandemic," Wagner said in announcing the legislation. "I proudly supported this program so we could keep our Main Street economy afloat while we navigate the difficult challenges of COVID-19," she said, adding: "This national crisis has brought unimaginable stress to the lives of small business owners who have worked incredibly hard to pay their employees while stay-at-home orders cause significant drops in business."
But she said Congress "should help American small businesses manage the PPP loan forgiveness application process so they can get the relief they deserve quickly and efficiently." And that is why she introduced the new bill to create an online calculator for small-business owners, she said in the joint announcement with Rep. Clay.
Clay said: "Small businesses are under tremendous stress during this public health emergency and we are urging the SBA, Treasury Department and lenders to create this user-friendly online tool to help business owners navigate the details of the PPP."
The Calculate Loan Forgiveness Act would require the administrator of the Small Business Administration, in coordination with the treasury secretary, to establish a free, publicly accessible online calculator and/or certify free, accurate and publicly accessible third-party calculators "to provide certainty and assistance to lenders and small businesses as they fill out PPP loan forgiveness forms," the legislators said in the announcement.
The calculator must allow a lender or recipient to "accurately estimate the amount of loan forgiveness related to" a loan and assist a lender or recipient to "complete an application to request loan forgiveness with respect to a covered loan," according to the bill.
Organizations supporting the new legislation included the American Institute of CPAs, which noted that, in May, it launched a PPP loan forgiveness calculator because "questions around loan forgiveness have been a major stumbling block to successful PPP implementation." The calculator was based on existing PPP guidance and additional recommendations from AICPA.
"Small businesses, lenders and the CPAs who advise them need simple, easy-to-use and easy-to-access tools to plan for and calculate the appropriate amount of PPP loan forgiveness," according to Erik Asgeirsson, CEO and president of CPA.com. "In the absence of clear guidance from the SBA, we welcome this legislation and encourage Congress to support it."
Other organizations supporting the new legislation included the National Association of Realtors and National Federation of Independent Business, according to the legislators.