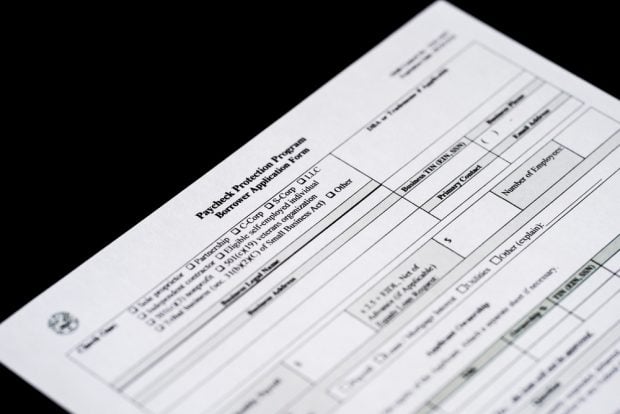 Notre Dame Federal Credit Union said this week it had funded federal Paycheck Protection Program (PPP) loans totaling more than $177 million, with nonprofit organizations receiving 80% of the virus-era financial relief.
"From sole proprietorships to partnerships to LLCs and every type of corporation, every business felt the panic of lost potential business from the pandemic," Tom Gryp, president and CEO of Notre Dame FCU, told CU Times on Thursday. "For nonprofits who mostly rely on donations for survival, the fear was particularly acute."
Gryp said, "We were able to help many of these folks because we were willing to take the time to explain the program and walk them through every stage of the process. We attempted to make a complicated process simple, and as a result, many nonprofits sought us out for assistance."
Notre Dame FCU, with assets of more than $650 million and more than 57,000 member-owners, said it has funded more than 1,000 PPP loans through the federal program, set up at the start of the coronavirus crisis as part of the CARES Act and administered by the U.S. Small Business Administration.
Gryp said one of the biggest early challenges was navigating the agency's portal, which was widely reported as being slow and prone to crashes. Borrowers, he said, were concerned about money running out before they could secure their loan. No one who was qualified to receive a PPP loan was denied, Gryp said.
More than half of the PPP loans were for amounts less than $50,000, Notre Dame FCU said. The credit union said the loans let hundreds of small businesses and nonprofits remain open during the start of the virus crisis. Notre Dame FCU estimated that its funding of PPP loans helped save more than 20,000 jobs.
"When the opportunity to save jobs for the community's small businesses came up, there was no time to waste. The lifeblood of the community was in need," John Wilkening, Notre Dame FCU's chief retail officer, said in a statement. "We trained and redeployed partners (employees) overnight."
Gryp told CU Times that Notre Dame FCU's traditional business outside of PPP loans has "skyrocketed," as the credit union has "become quite adept at mining our database and purchasing very specific external call lists." He said Notre Dame FCU takes a "holistic approach" with money-saving offers and a financial evaluation designed to highlight other opportunities for savings.
"With interest rates dropping so low, nearly everyone had some form of debt that could be refinanced to lower their monthly payment," he said. "This situation, coupled with our already-effective outbound calling process, made setting monthly sales records not that surprising, even during the current crisis."