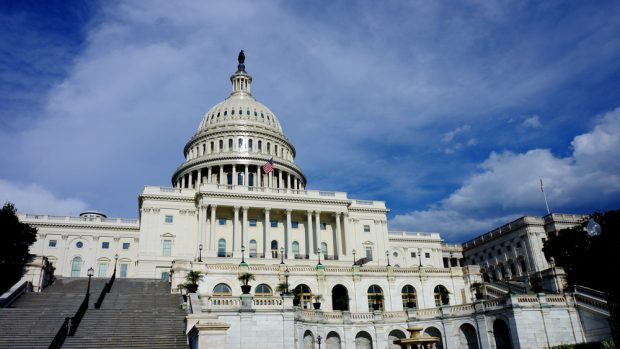 The House Financial Services Subcommittee held its first-ever virtual hearing on Wednesday to discuss Community Development Financial Institutions (CDFI) and Minority Depository Institutions (MDI) and the potential of increased funding for these groups.
During the hearing, witnesses from community financing organizations, community bankers and one small bank testified to the subcommittee for an increased need for more CDFI and MDI funding to help those community members and business owners who are "living at the edges" of our economy, especially during the coronavirus pandemic.
Lisa Mensah, president/CEO of Opportunity Finance Network, a lending network devoted to CDFIs, said during her testimony, "CDFIs must be strong … CDFIs need a new fusion of equity capital."
The groups testifying have asked for an additional $1 billion in CDFI and MDI funds, because "this is a start to do the right thing for small businesses," Black Chicago Tomorrow Chairman Samuel Scott said during his testimony.
While no credit union groups testified during Wednesday's virtual hearing, in a letter to the committee, NAFCU Vice President of Legislative Affairs Brad Thaler said, "Providing $1 billion in emergency funding for the CDFI Fund would allow more credit unions to access monies to provide specific programs to help their members."
According to the NCUA, there are 526 federally-insured MDI credit unions that serve 3.9 million members and 292 CDFI-designated credit unions in the country.
Thaler also stated that NAFCU supported a proposal for adding "$5 billion to the CDFI Fund for fiscal year 2020, with $2 billion to be reserved for MDIs. Additionally, we urge you to also consider measures to make it easier for credit unions to become a CDFI."
As far as the future of the Paycheck Protection Program, Thaler stated, "NAFCU urges Congress to continue to set aside PPP funds for community financial institutions, as well as consider additional set asides specifically for CDFIs and MDIs in future rounds of funding similar to what was included in the HEROEs Act."
Last month the House passed a new economic stimulus bill (the HEROEs Act) that included a new round of funding for CDFIs and the PPP. That bill is expected to not be considered for a vote by the Senate.