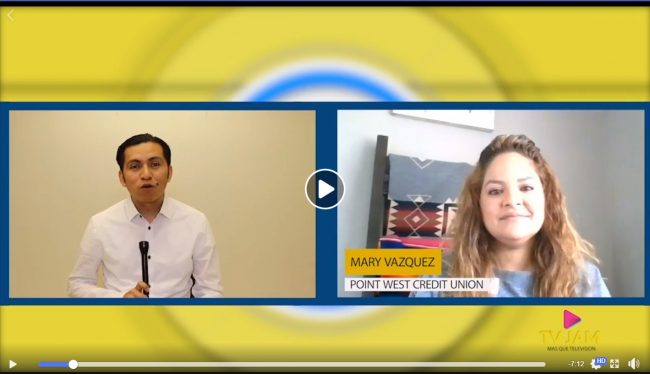 All financial institutions have certain superpowers that consumers lack.
They are built to navigate complexity. They know how to measure risk, and price it. They know how to plan and prioritize financial resources in crisis. They have developed the capability to assess a web of changing regulations. They can look at a large pool of people and predict who is most likely to need their services.
Credit unions have another superpower: They are built to serve members, which means they have a culture trained to turn their powers to their members' benefit.
If ever there was a time people needed the help of superpowers, it is when they have been threatened with a novel coronavirus that might kill them and can easily overwhelm the hospitals where they might need to be treated. Those powers are needed when massive numbers of them have lost jobs from a pandemic-induced economic coma.
One way to look at the crisis is to try to gauge the extent of risk it poses to credit unions. Another is to look at the risk it poses to members. CUNA issued a paper April 3 that does both.
It found the risks were broadly similar: Those with small budgets were most likely to suffer the most. And minorities were likely to suffer disproportionately, and, by extension, the credit unions that disproportionately serve minorities are likely to need the most help.
The CUNA paper, "The Coronavirus (COVID-19) Recession & its Impact on Credit Unions," noted minority communities tend to benefit the least from a strong U.S. economy and suffer the most when the economy falls into recession.
In general, credit union members who have low incomes will suffer most. "They tend to have less access to high-quality, affordable health care, and they are more likely to experience job disruptions arising from the need to care for elderly family members or children."
Their vulnerability is exacerbated in the current crisis because, unlike past recessions, this one is first impacting the service industry, whose workers tend to have lower levels of education and relatively low wages. Job losses started with waiters, hairdressers, hotel maids, custodians, store clerks and fast-food workers.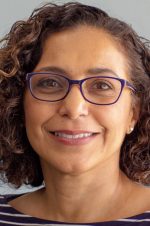 Samira Salem, CUNA senior policy analyst, said the crisis arrived when economic inequality among Americans was already at record levels and gaps were widening. For example, 40% of Americans didn't have $400 to cover an emergency "despite the fact we had a really strong economy."
Credit union members "are facing challenges at levels not seen before," Salem said. "You see people having to make choices on what bills they are supposed to pay."
CUNA is watching how credit unions respond to the crisis and gathering their stories to share with others, Salem said. One story is emerging in Oregon, where three credit unions have allied to offer an emergency loan program for members hurt economically by the pandemic. They are:
Point West Credit Union, Portland ($93.8 million in assets, 10,997 members)
Consolidated Federal Credit Union, Portland ($252.4 million in assets, 15,517 members)
Trailhead Federal Credit Union, Portland ($120.1 million in assets, 9,423 members)
Point West has been serving non-citizens for two decades. It has more than 1,500 non-citizen members and its $70 million loan pool includes $12 million in loans made to non-citizens using their Individual Tax Identification Number as part of their loan documentation.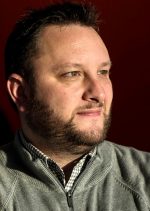 As the coronavirus spread, Point West managers realized these members were especially vulnerable. "We are actively working to help them," Point West COO Steve Pagenstecher said.
Point West and the two other credit unions worked with their league and an area nonprofit. By late March, they had redirected a loan program originally intended to support affordable housing into an emergency loan program for people affected by the pandemic's economic effects. Point West's program was open to non-citizens, in the hope that the loan might replace some of the benefits federal programs denied them.
Many Oregonians have lost work because of social distancing measures. The federal government has tried to help by providing enhanced unemployment benefits and grants to small businesses through the Paycheck Protection Program and disaster assistance loans through the Small Business Administration.
"None of these are available to people who have an ITIN," Pagenstecher said. "They pay taxes, but they get none of the benefits. This situation is hard for everyone, but for people who are undocumented, it's harder."
Low- and moderate-income members who have been financially impacted by the COVID-19 pandemic can borrow up to $2,500 at 0% APR for two years. No payments are due for 90 days. Members must be at or below threshold for their area's median household income, which is $87,900 for a family of four living in the Portland metro area.
The program is supported through grants from the Meyer Memorial Trust, a Portland-based non-profit serving Oregon, and the Northwest Credit Union Foundation, which serves Washington, Oregon and Idaho. The grants pay the credit unions the equivalent of 5% interest on the emergency loans and fund a loan loss reserve. "So far, it's been very successful," Pagenstecher said.
As of April 24, the credit unions had funded 82 loans worth a combined $204,700. Point West alone had received 180 applications, approved 65 and funded $77,500 through 29 loans. It had more than $80,000 in the pipeline for the 36 approved loans that were not yet funded.
Mary Vasquez, community advocate at Point West, was interviewed for an eight-minute video on the emergency loans posted April 16 by TV JAM, a Spanish-language news outlet.
Within eight days, the video had garnered more than 19,000 views, 322 shares and 49 comments. Point West received more than 80 applications within a week – more than double the number it had received previously. "It just went wild," Pagenstecher said.
The three credit unions have enough support for $337,000 in loans, and are looking for additional funding from other organizations. "Those dollars are going to go fast," he added.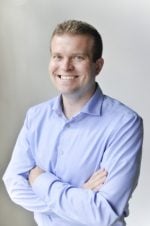 Adam Lee, incubator director at the Filene Research Institute in Madison, Wis., said Point West demonstrates how a credit union can be proactive and systematic in its efforts to help minority members.
Credit unions need to use their ability to identify members who are most likely to need their expertise, Lee said. Members need to know what their options are, and which they should pursue first. Credit unions won't have the capacity to solve all their members' problems, but they should have a long list of others who might, he noted.
"Show people a path," Lee said. "This is incredibly complex."